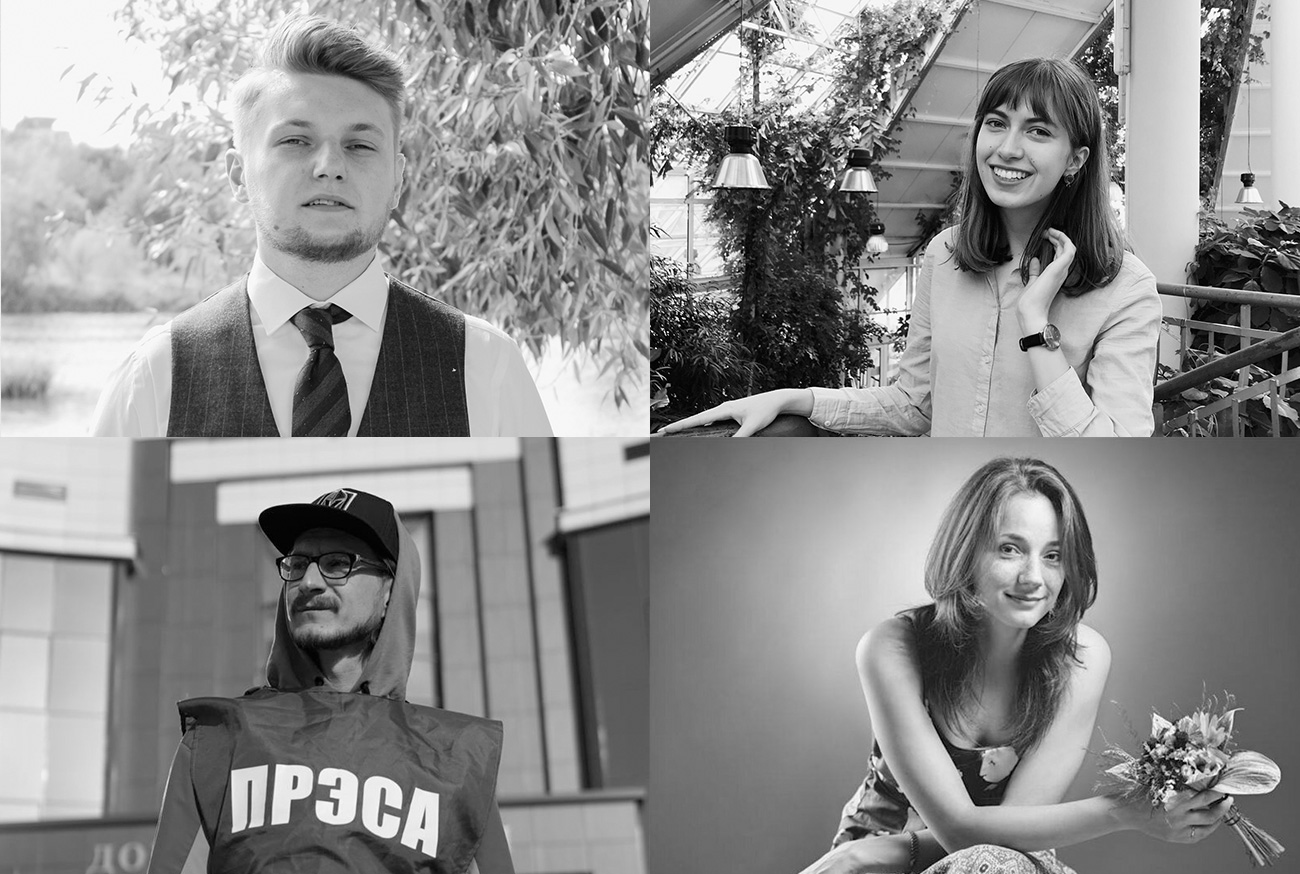 Belarusians Discuss Their Hopes and Fears During the Protests
There have now been over eighty days of protests in Belarus that started due to suspicious election results and Lukashenko's claim of victory. Every Sunday, citizens are still gathering against the long-lasting president who has reigned for over 25 years now. Around the world, people are calling the events the fall of the last European dictatorship.
The Vivid Minds explored the situation by interviewing Belarusians about their feelings, fears, and hopes for the future.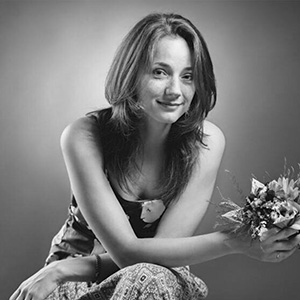 Natalka Haritanyuk
translator and writer, Minsk
the interview was conducted in the middle of August
Nobody expected Belarusians to wake up and, within one day, take to the streets flying white-red-white flags. People didn't really plan to get so politically involved.
Two months before the presidential elections, the electoral commission refused to register businessman and quite famous video blogger, Sergei Tsikhanousky, as a candidate. Then, his wife Sviatlana started collecting signatures to be registered as a candidate, and people massively supported both her and her husband. The authorities allowed her to do that, which we assume is because nobody really believed that she could even get close to a win – she wasn't well-known, she was a woman, and she was shy in front of the camera! Meanwhile, Sergei was put in prison by authorities. Half of Sviatlana's team were later arrested or beaten up.
Another potential candidate, Viktar Babaryka, a banker who collected a record-breaking number of signatures, was convicted of illegal activities and arrested three weeks after Tsikhanouski's detention.
On August 9th, the election results were falsified – after all these arrests, it was reported that Lukashenko received about 80% of votes, while only 10% went to Tsikhanouskaya. When the results were announced, and people took to the streets, police used weapons against us — plastic bullets were used, and explosions and shootings rang out. They started catching people motivated by the protest, near home entrances, on the streets, in the parks – everywhere. There are many videos of children being beaten up, even after they shout their age – some as young as 15. Thousands of people are still being held in prison.
Later on, Sviatlana published her famous video message encouraging people to stop protesting. She looked stressed out, absolutely exhausted. Everyone thought she was in the hands of the KGB or other authorities. What can you do in such a situation? Nothing. I didn't hear a single person judging her. We were grateful for her.
We were experiencing a mixture of everything, but definitely not a long-lasting fear anymore. There had been fear for so many years.
I remember the general feeling before elections, where people were super cautious. Now, I feel desperate when I regularly see pictures of random people being tortured.
But even this isn't stopping peaceful protesters — people are tired of so-called stability, they want their rights to be respected, and they struggle to stop the violence. That is how fear has transformed into outrage. Nevertheless, demonstrators still want to be within a legal frame of resistance. Just imagine an ocean of thousands of people letting cars go because there's an ambulance or just because the traffic light is red.
Lots of people are determined to go as far as needed to get rid of the Lukashenko regime. We have burnt the bridges. If we do not win, the repression will be massive.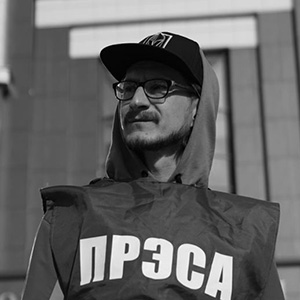 Roman Chmel
''Binokl'' magazine photographer, Brest
Right now, I am at home in Brest after three days of detention for participating in unauthorized actions during last Sunday's protest — I was working as a journalist, with a press badge and all the necessary documents and dressed in a special vest.
In an hour I have to be in court again, so at the moment I'm packing my things. The protocol was drawn up with a large number of errors, the case was sent for revision, so I was temporarily released. It took the court just three hours to extend the detention, so now I am again waiting for the court's statement.
Last Sunday, when the protests started again, I was taking photos, as usual, with a reporter from our newspaper. Suddenly, a police bus drove up to us, and we were pushed inside without any reason. "Everything will be explained to you later," the policeman said. No explanation followed, they just put us in jail for 72 hours, drawing up a protocol in a rush. My camera was confiscated, and all the photos were deleted.
We seemed to be prepared for the worst, but we hardly expected such terrible conditions in prison — it resembled the conditions found in concentration camps: bunk beds, lights on for 24 hours, cold slop instead of normal food. Fortunately, they did not use any physical violence against us, but there was moral pressure: "hands behind your back," "look down," "20 minutes for a walk.". And of course, we were left without any telephone connection. Only books, mice, and slop — as if we were in a horror movie.
I have watched every protest since August 9th. On the first day, the journalists were on the front line between the riot police and the protesters.
We thought we were fearless and immortal, as if no one would touch us. But then, when we saw what was happening on the streets, fear appeared.
On the other hand, what's the point in fear? I know that I didn't break the law — it is the authorities who are really engaged in illegal activities.
After a few days of protests in Brest, only two or three media networks continued to cover this topic, because it is easy to end up in jail. Many journalists have been detained. Accreditation does not mean anything if you are not from the pro-regime media — such journalists were checked on the database and released after 15 minutes.
The maximum penalty I could get is 15 days of detention, and since we have already been held three days, most likely, we will have to serve 12 more — it's up to the jury. My lawyer was shocked by the number of mistakes they made in the protocol. They even drew up the document BY September.
I feel support from my friends and people in other countries. Now, Belarus lives as usual from Monday to Saturday, but the protests start on Sunday, and all the police are driven into the city. Infamous prison vans, black Fords, drive around the streets and just take peaceful people.
Although it all sounds depressing, I believe there is no way back. We live with hope. We are against violence, and we want to be treated like people, not like a flock of sheep.
After two hours, Roman sent us the following message:
''The trial ended — it was dirty and disgusting, I am sentenced to 15 more days. They said I was a leader of a protesting column, shouted slogans, and showed the crowd where to go. One of the police chiefs gave evidence against me. I will celebrate my birthday in prison, for the first time ever — cool!''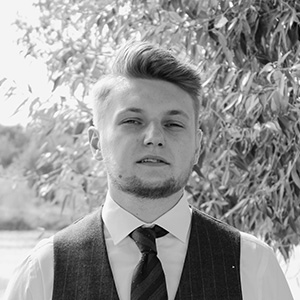 German Tarasyuk
pediatrician, Minsk
I've been working in an ambulance for three years. On the first days of the protest, we saw the police firing at ambulance cars several times. What is more, our reputation was tarnished by a fake report that stated the riot police used ambulances to move around the city. This is not true! None of our bosses were courageous enough to deny this information to the media. As a result, I saw people running away from the ambulance because they thought the police were inside. We had to open the back doors to show there was no one inside. So several times, I joined protesting columns with doctors in order to stand up for my colleagues.
Most medical institutions in Belarus are subordinate to the government, so not all doctors express their position honestly – some are afraid to ruin relationships with their bosses or of being fired. However, Covid-19 has become the last straw for many people who were previously indifferent to the political regime. The state denied the pandemic and left both patients and doctors to the mercy of fate. This made Lukashenko look absolutely unreliable. When all of my colleagues tested negative for coronavirus, we couldn't help feeling that we were deceived, and the tests could be easily replaced so that we could keep working.
Since the means of protection were not enough for all the doctors, people began to make masks at home and bring them to hospitals, and provide food to doctors who had 24-hour shifts.
At that moment, Belarusians realized that they were capable of much on their own. Although Sviatlana Tsikhanouskaya became a symbol of protest, she does not control people or dispense commands to them, especially considering the fact that she has already left the country. Telegram Channel Nexta often notes where people are going to gather, but as soon as the police arrive there, the protesters are coordinated in columns, unite in groups and go to the city center. All this happens without the Internet – every Sunday, the network is blocked for several hours.
Recently, my colleagues and I decided to quit the state medical union, which receives 1% of our salary monthly. This amount is small, but it was more of a gesture because we didn't wish to sponsor a government organization anymore. One of our bosses tried to persuade us not to leave the union, and I had an unpleasant conversation with him. The same day, he messaged me on Viber that I would have problems, which would most likely lead to dismissal. Ten days later, I lost my job.
Doctors supporting the protest should be ready for all sorts of sanctions from the authorities. For example, my friend wanted to change shifts with a colleague to go to her sister's wedding, but they didn't allow that, and she would be charged for absence.
Many people are now opposed to the system, but how long will all these protests take before they lead to overthrowing Lukashenko? If it takes several months or six months, we can probably wait patiently. But what if it takes more?
I often wonder how many months of my life I am ready to devote to the protests, and what to do when this time expires. Some will lose their jobs, some will go to jail, some will suffer from riot police batons.
In August, I was full of hope and pride; now, I feel rather depressed. It's getting colder, people no longer protest with kids and the whole family. It is impossible to stay calm when every Sunday the police use violence against peaceful people. And choosing to go outside, you never know what degree of severity they can reach that day.
I'm thinking of emigrating to Poland now, and my wife supports this idea. There I can continue to work as a doctor with no obstacles. I have even already started Polish language courses. After I was fired, I started working as a salesman for a commercial company to pay for them.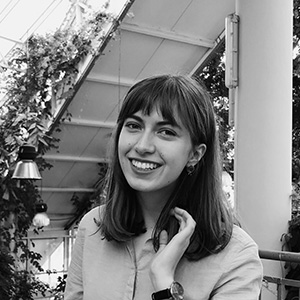 Julia Kuchko
student, Brest
I am studying to be a programmer at the Brest State Polytechnic University and working for an IT-company. When the protests began, I felt terrible. It seemed as if you were completely unhinged, and suddenly some other life began. On August 9th, when election results were announced, and protests broke out, I was in the thick of it. My friend and I decided to walk along the main street at the end of the day, but we did not expect that protests could begin so quickly.
Suddenly we saw cars with riot police. Trying to bypass them in the courtyards, we came across another row of police. Then I heard a command – "Run!", and 20-30 riot policemen ran out of a bus. That was really scary. I don't think they had a goal to grab us, rather — to disperse the crowd. Fortunately, I managed to get away, but I believe those who didn't were eventually detained.
It was hard for me to detach myself from all these events, but sooner or later this habit to get a daily dose of bad and good news develops. You understand that your family and friends can be detained at any moment, but you should not allow yourself to treat this as something ordinary. Most of the day is now occupied by constantly scrolling through news feeds. You seem to be working, studying, but outside the window, there are strikes, protest marches, and people beaten and detained — it's surreal.
Conversations with like-minded people help me deal with this stress.
You feel more protected if your loved ones or friends participate in protests with you. Activists in Brest held several events to talk about coping with anxiety.
Some cultural spaces organized screenings of films about revolutions and protests with discussions that followed. It may sound naive, but motivational posts on Instagram also help me stay calm. "Do you often feel like crying? Do you have trouble sleeping? Can't help scrolling the news? Do you blame yourself for not doing enough? Don't worry, everything is fine with you," they write. When you see that people around you experience the same emotions, you feel better.
As for blaming myself, I think I could more actively participate in strikes and pickets within our university. Most students in my group do not support the regime, but they are afraid to participate in marches. They think it will only get worse, and as a result, they will be expelled and the teachers will be dismissed.
The rector of our university took a neutral position. He did not openly support protesters, but he also did not apply any sanctions to those who went out on the front steps of the university with protest signs. Once, he went out to the students on the street and offered to talk to them in his office so they wouldn't get wet in the rain. He did not expel students or scold them. He also asked the authorities to release those who were detained during Sunday protests. It seems that the rector was fired two weeks ago, precisely for this neutrality.
I am only 21 years old, but the Lukashenko regime has influenced me since my school years. Public organizations such as The Belarusian Republican Youth Union dictate rules that all schoolchildren and students must follow. And when you ask "Why?", they just say ''Because you have to!''. Why do you need to donate money for Saturday cleaning work that you miss? You just have to! Why should you go on vacation at your own expense? You just have to! Why can you only ask pre-approved questions at an official meeting with the rector? You just have to!
We still have many years to live and work in this country, but we don't know how to succeed here. Like many people, I think about emigration to Poland, Lithuania, or Ukraine — these are the standard options. But since the protests have been going on for 80 days, there is hope for victory. Let us now suffer a little, let someone be expelled, but we have the responsibility to do our best, otherwise, life in Belarus will only get worse later.
Prepared for The Vivid Minds by Anna Ryzhkova