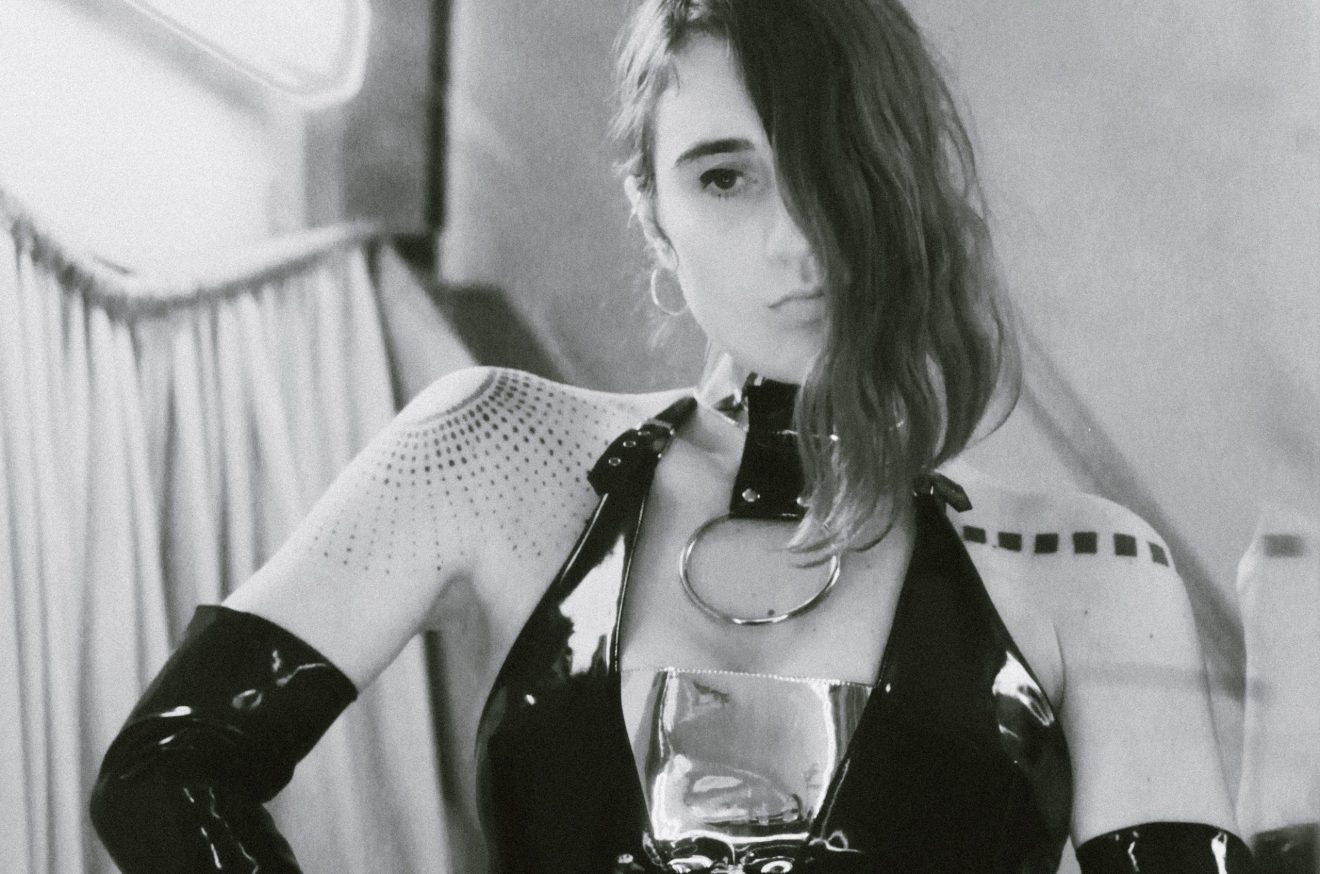 Nia Gvatua
The Owner of Success Bar
On the Edge of Tradition: Holding Down the Only Gay Bar in Georgia

In 2013 the LGBT community in Georgia decided to host Gay Pride in the country for the first time. It resulted in massive fights and confrontation with conservatives and Christian activists. A symbol of it has become a black-frocked priest with a stool – those were among people dispersing the crowd. Later, to show solidarity with the LGBT community in Georgia, a member of the Austria Gay Pride, dressed up as a priest with a stool.
When a friend from New York came to visit me in Tbilisi, Georgia's capital, he asked if I could take him to a gay bar. I recalled there was one such place – Success Bar – opened in 2002. So there we went, but it felt so weird! It was a dark room, with an ugly design, pricey drinks, awkward music and very few people inside. I was so disappointed.
I was born in Tbilisi in 1990, and since I was little I felt misunderstood. My mom died when I was five, and I was raised by traditional Soviet grandparents. I remember dreaming of living on the first floor so that at night I could open the windows and run away. I always dwelled in that state of escape. At the age of twelve, I started going to nightclubs looking for people that I could relate to. I went to Barcelona for a few years, and I found a home in the gay neighborhood of Gaixample. It was there that I got to know the local gay bars, and I really enjoyed the vibe.
Success Bar had nothing to do with what I had experienced in Gaixample.
For the record, I've never thought about starting my own business. I considered myself a photographer. However, I started going to the bar regularly – just to sit around and imagine how different it could – and should – be. Once I realized what I could do with it, I called the founders and told them, "I'm ready to revive your bar." It felt like a turning point, at first. It quickly became clear, though, that not only they didn't have any money to make a renovation, but the bar was on the brink of bankruptcy. So I forgot about it and kept on with my life.
At some point, a friend came to me to share the news that he had gotten a sponsor to open a bar. My ideas surfaced immediately and I told him everything about them. He got really into it and we agreed to take over Success Bar.
On the opening night, there was a line down to the street. I saw that and my heart started pounding. I wasn't expecting that big of a crowd, and I actually thought it was a protest against us. Once I entered the bar, I was welcomed with a burst of applause.
My instincts were not entirely wrong, though. The Georgian March leader, a far-right political organization with homophobic views, posted false information on Facebook saying that we've opened a sodomy sex bar and had plans to open similar places in other Tbilisi neighborhoods. I had to go to the police to report the many threats I got after that post. And things would get worse.
Three months later, I was robbed by my own security people – they stole all the equipment and money from the club. The police refused to investigate the case. Nobody said it on record, of course, but it was made clear that the sole reason for that was that we were an LGBT bar. I ranted about it on Facebook, and it got a lot of reposts. Some influential people made their support public too. Feeling exhausted, I went on vacation for ten days. While I was away, the water system exploded and flooded the bar. The fridge and other equipment were floating on water. In a panic, I grabbed an aquarium and started scooping up the water, only to make it burst into pieces and cut my leg. It was horrifying.
I felt like I was a homeless loser. By the way, my family never supported my deeds and considered me a loser. I am a natural provocateur, and it felt crucial to be different in Tbilisi. To make a difference in other people's lives. I didn't start the bar to make money, I knew I was going to deal with a lot of pressure. But I wanted changes. Not just for me, but for Georgia.
Success Bar is the only gay bar in Tbilisi, and the very fact that we exist is already a statement. All women, men, and transgenders are welcome in our place. Bassiani and other nightclubs, also create a safe environment for queers. But a nightclub, with loud music and stroboscope light, is not as welcoming an atmosphere as a bar. You can get lost and it's hard to communicate there. I feel that at Success Bar people are brought together in a small space, and they can understand each other.
Understanding, that's all we are trying to achieve. We do have face control, of course. But it's not about one's outfit or style. It's about survival: we are only trying to weed out aggressive people. Security asks newcomers if they are aware that this is a gay bar – and if they are fine with it. I've seen a priest come to the bar, I swear, and security didn't bother him. He drank too much, blessed the bartenders and left without paying. Conservative people usually have no interactions with gay and queer people at all. They just make their own assumptions. I try to invite some of them to the bar and connect with interesting people there, so they can have conversations and change their views. I see it as our way to combat homophobia: make everybody understand each other. And I've already seen a positive impact.
Overall, I feel that Georgia is moving towards progress. It's not that dangerous to wear an earring in the right ear and walk on the streets in Tbilisi these days. We have this recent film "And then we danced", directed by Levan Akin, which is the first Georgian-language movie featuring gay lovers set in the country. I believe that Success Bar is part of this movement: we are gradually turning aggression into love.
Prepared for VM by Mariam Pesvianidze