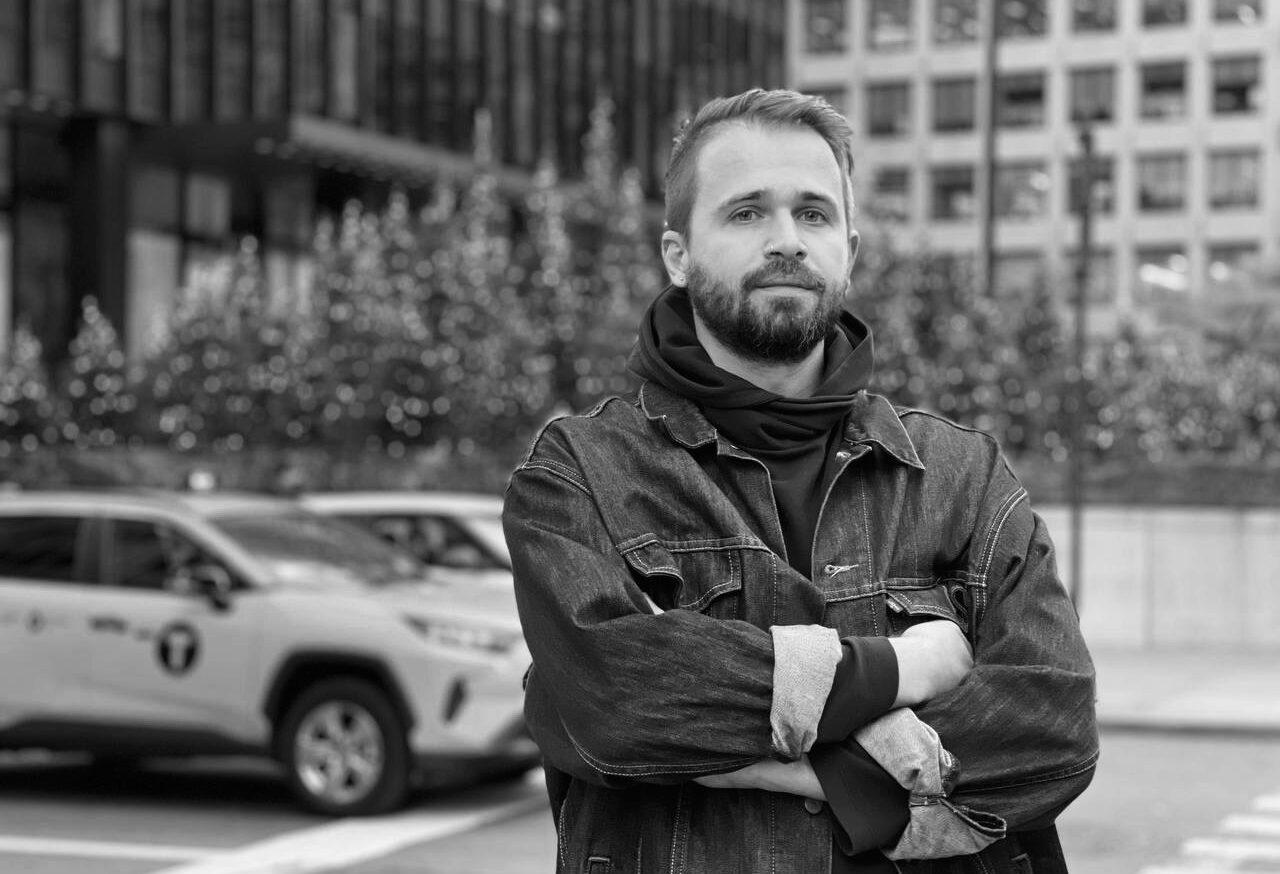 Designing a Future: A Journey Through Education, Burnout, and Career Change
Ilya Sizov is an interactive designer and art director based in New York. Ilya has worked in digital advertising agencies on projects for consumer brands, such as Unilever, Honda, WWF, and others. After that he was spearheading design direction in a Boston-based ride-hailing startup, Fasten.
Currently, Sizov advises startups on design and also works on his own projects, an app for creative thinkers, Pixride, and an audiovisual art project, Northiness.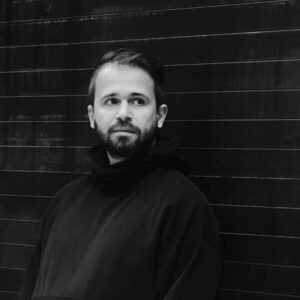 Ilya Sizov
Interactive designer, Art director
I started designing back in 1998 out of my parent's apartment in Moscow, when I was 12. That winter, our computer class teacher showed us how to create web pages with HTML in Notepad. A little later, I complimented my beginner coding skills by installing Corel Photo Paint where I could do graphics. During summer break, instead of hanging out with friends, I would spend days sitting in Internet clubs, the only places where you could find relatively high-speed Internet, and browsing experimental websites of digital artists of that era.
Design education used to be a problem when I finished school. With a strong passion for digital design and web design, in particular, I had no place to study these in the early 2000s in Russia, where I grew up. I knew no one who had studied design in college or who earned their living by doing digital design. On the other hand, I faced the prospect of being drafted for two years of military service after school if I didn't enter the university. My school was humanities-oriented and my classmates chose philology, history, or philosophy to move on, but I thought all of those were too old-fashioned (although I don't think like this anymore!).
As a compromise, I ended up with political science at Moscow State University. That was the first time when circumstances and fears, along with some strange kind of inertia, got in the way of me doing what I liked.
By the time I approached my graduation, I had been earning money for a while in politics-related jobs and had some career perspectives. I either did nothing besides coming to an office to chat or had to join questionable projects with ideas in which I didn't believe. I missed the spirit of arts and crafts I once found in design. And I was too young to do boring stuff.
Changing direction
I decided to start off from scratch. I understood the risky part – there was no guarantee I would succeed and become a decent designer. So, I was facing some years of education and junior roles potentially being thrown in the trash. But the dream of being one sparkled so brightly that it gave me confidence and courage. I quit my job and spent all my savings for the first half of a post-graduate program at the British Higher School of Arts and Design in Moscow. I had to forget about financial independence and live with my parents for the next two years, but the decision ultimately paid off.
Several months into this design program, I was able to land my first design-related job. There was no design culture in that company whatsoever. I was often referred to as "a guy who knows photoshop", who was supposed to design whatever he was told to.
To my bosses, the notion of design expertise was less important than their own taste. Despite that it was upsetting, I was happy to finally call myself a full-time designer. A little before the end of my post-graduate program, that company shut down, so I had to look for another job. I found a position in a small emerging design studio, with a team of like-minded people and a much better design attitude.
Overcoming burnout
Until 2015, I worked in the leading Moscow-based digital agency Red Keds with clients, such as Unilever, Panasonic, Range Rover, and others. In the beginning, it was a dream job. However, I had to do a lot of routine work unrelated to design and creativity such as endless meetings, decks for our clients and other things that were exhausting me.
One of the challenges in agency work is interacting with clients, and working with their feedback. My favorite quote from one of our clients was: "You must do it. I can't understand how it will not be beautiful if it's beautiful in my head". With tight deadlines, I didn't have enough time to educate clients and convince them. This often resulted in releasing projects that I didn't like and disappointment. I remember spending days on design ideas for some promo website for Honda, and when the client was happy in the beginning, but then the beauty of the initial idea faded away within a series of random feedback and bad management.
I felt that all the effort I put into my work was useless, and so was I. Ultimately, I found myself in a state of deep burnout with no interest in my job and design in general.
One thing that helped me not to lose my passion for design was side projects. I helped my friends create Pixride — an app for inspiration search. It works as a clever collector, aggregator, and player of thousands of images from dozens of professional design and art blogs. I liked that the idea was simple and that people loved and used what we did. We had full creative autonomy and brought to the project that flavor of experiment I desperately needed at that time.
Around that time, My friend and I also started an audiovisual art project, Northiness. We created T-shirt collections with the prints that I designed and filmed short music videos to promote them. I used patterns of rock, ice, and wood, and drew inspiration from the digital artworks of Michael Paul Young — my favorite visual creator since I started designing as a teenager.
I also started studying coding. Aside from doing fun stuff like generating random art with JavaScript, I thought about something useful to bring in the same attitude that made Pixride beneficial to me. For instance, I created a prototype of a tool that helped web designers document and style design components. Although it didn't go much farther than a prototype, it forced me to push my coding skills to their limits.
The new chapter and moving to the US
That was also the time when I downloaded the Headspace app and started meditating. There's a lot said about meditation, so I'll just note that it was one of the most useful things I've ever picked up. Another helping hand was finding a therapist. Although my relationships with meditation and therapy have had their ups and downs, these are the two most effective mental health habits I would recommend to anyone.
That all didn't help me regain the joy of my job, but gave me new willpower to act. I left the agency, took a break, and freelanced for a while. One of the freelance projects I had was with Fasten, an American ride-hailing startup based out of Boston. After a while, they offered me to lead design in their company. Working for one product with the feeling of ownership and dedication seemed like a blessing after chaotic agency work, so I accepted the offer.
Working in Fasten was a two year journey that ended when the startup was sold to a bigger company. Although I still lived in Moscow, the idea of moving elsewhere was tempting. I was struggling to find motivation and career goals at that point. In 2019, I made a decision to try moving to the United States.
It was one of the biggest challenges for my career. I didn't have any network in the industry, neither recognition nor reputation. I had to again start almost from scratch, which has an impact on your self-esteem and creates a strong imposter syndrome.
I got my work visa in March 2020 right at the beginning of the Covid outbreak in New York. The more I searched for positions in digital design, the more I realized that it was not the best time for looking for a job. I got some interviews, but they didn't go far. In addition, job interviews in a foreign language was a big stress factor for such an introverted person as I am.
After a series of five long interviews with one company, including their Head of Design and CEO, I was pretty sure I would get the job, but I still did not. I was too exhausted and thought to myself: "How many interview cycles will I be able to handle?"
Job interviews and self-help routine
The overall uncertainty of my career status, the outbreak of Covid, and a feeling of financial insecurity resulted in a strong wave of anxiety I suffered in 2020.
I needed to do something with it. I set up a schedule of self-care exercises and started every morning with breathing exercises. After that, I journaled every morning for 10 minutes — writing down everything I felt good and bad about.
I was also looking for answers in books and podcasts. The books I read about social anxiety – How to be yourself and Quiet – were great, but didn't help much. And some of the podcasts – "The Happiness lab" was my favorite – prompted insights and brought relief. I noted down every helpful thought and had dozens of sticky notes posted on the pages of my journal, which I can read as an ultimate guide to anxiety-struggling insights.
I needed to tough this period out before I found a designer job in a SaaS startup. As things settled down a bit, the anxiety started to gradually come down.
That period of constant stress revealed a simple fact: I am most stressed when I do things that I don't like. These job interviews also showed me that I don't like management roles, user research, fintech startups, Zoom calls, and other things in the jobs I applied to. I was still trying to find my place and mission in this profession.
To help me understand who I am in my career I've created an alter ego — a secret Twitter account where I can write freely as if I was building my career from scratch. I do not share it with anyone to make sure I don't care about anything except being honest with myself. There, I tweet my critical opinions on the state of the design industry and try to define where to move on. For instance, that commercial reasons have replaced the cultural innovation that design has always been a part of. I believe we as designers have forgotten how to surprise people.
I have two threads in that account – one for everything I don't like doing as a design professional, and one for everything I like. What I hate is: "Using Slack", "Unstructured feedback", "Remote-first". What I like includes: "Working heads-down", "Animating and prototyping things", "Simply having enough time". I still work on side projects that I enjoy and also study 3D graphics and moving towards my inspiring place. Moving to the US and other stressful situations have raised existential questions about my identity as a creator and as a person, and I keep working on figuring out how to tailor my career to the unwrapped answers.
Prepared for Vivid Minds by