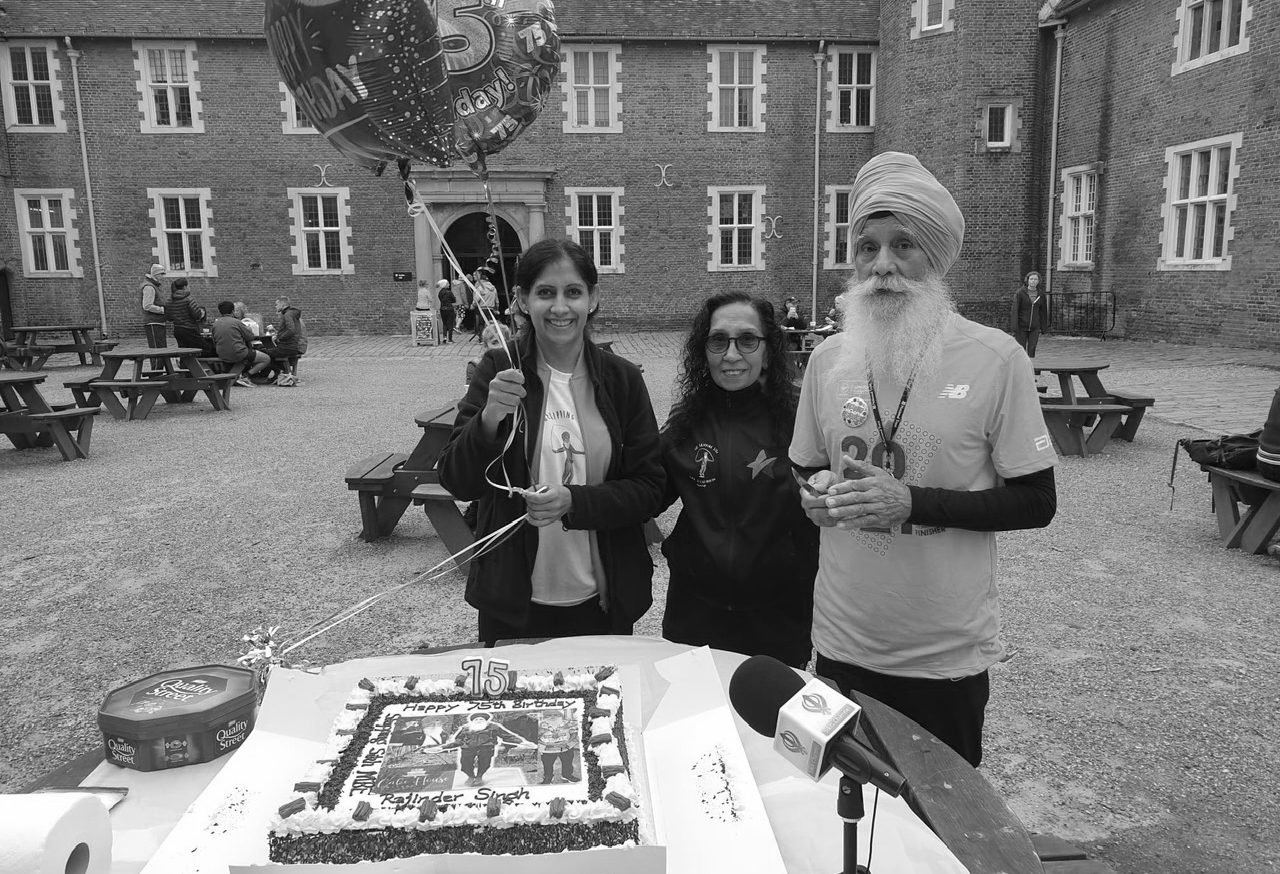 From Journalist to Swimming Teacher: How Serving My Sikh Community Improved My Mental Health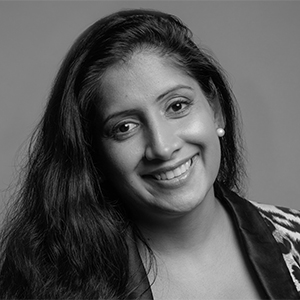 Minreet Kaur
Journalist and Swimming teacher
As a young child living in West London, I dreamed of getting a break on TV.
I looked at kids playing fun games in my favorite show, "Blue Peter", and thought: none of the characters looked like me, a girl born in a Sikh family. I wanted to become the person that represented my community of half a million people in the UK. We have a free kitchen in the Gurdwara, where the door is open to all communities (a place of assembly and worship for Sikhs – ed.), and I wanted people to learn more about us.
I decided to become a journalist to find unreported human interest stories that had a strong angle and resonated with others.
Once, a friend told me:"you should be the Indian version of Oprah" — and I wanted that, to have my own TV show.
After high school, I graduated from Brunel University in London and started to look for jobs. Within months, I had accumulated a folder full of rejection letters and, frustrated, decided to go into marketing. It soon became a routine – I moved through big names in the business, from GSK and L'Oreal to Apple and Procter and Gamble. I started off as an administrator and worked my way up for ten years.
Taking a chance
It was a painful divorce twelve years ago that made me realise I was in the wrong job. In marketing I didn't feel like I was making a difference in people's lives. The job didn't make me feel fulfilled. People would say "your job must be so demanding but not rewarding" and it was exactly that.
At that time, I got back to following my dream: to be on the big screen.
In 2015, I finally got my chance. My friend worked at the Sikh Channel studio, and one of the presenters was looking for a co-host. The role was unpaid and didn't require journalistic training, but my friend nominated me. I now had my own live breakfast show on Sikh Channel TV.
Though this was an unpaid gig, I received a lot of positive feedback.
One close friend said to me: "I watch your show every week and I see the number of hits it gets, you're so inspiring and you need to think big and go mainstream."
I thought this was a perfect opportunity and got my foot in the door in local radio for BBC Oxford. I was offered this role from an Editor at BBC who saw the work I had been doing at the Sikh Channel.
This was still far off from my dream of becoming a presenter of a daytime TV show like Oprah's. Freelancer's life — with the constant hustle, rejections and feeling like I wasn't good enough — really affected my mental health.
My father, our garden and a skipping rope
In 2020, as the pandemic gradually took over the world and the UK went into a lockdown, I was out of work like many other freelancers. I was scared and depressed. I had just turned 40, and I was at home, living with my parents in West London. I didn't know what to do or who to speak to.
I needed something to help lift my mood and my parents needed emotional support. One day, I thought of a skipping challenge — I asked my 73-year old dad to skip in our garden. I filmed him and the video went viral on social media. Soon, people started calling him the 'skipping Sikh'.
This was my savior in lockdown because it kept me alive and busy. Through supporting my father's story in the media, I could witness members of the Asian community getting active and this gave me a purpose in life. I was hoping this story would become another chance for my big break. But despite it winning "report of the year" from Asian Media Awards being a global story and inspiring millions, I remained unemployed. I believe that Sikhs never get enough recognition in the media because they look different and it's not what journalists in mainstream media can relate to and want to promote.
I knocked on the doors of mainstream publication and was being told I needed more experience, a big name, lots of followers or a constant flow of ideas.
I found that, as an older woman in my 40's as well as a woman of colour, this was why I was not being given the opportunities that younger people were. I was told I was good at what I did by those who saw my work, but Editors kept their doors closed. I felt deflated and rejected all the time.
I wasn't in a good place physically, either. My mental health this last year has really impacted my physical health. I had been suffering from headaches and stomach pains on top of feeling very depressed because of being unemployed. I also had a health scare — I had put on weight and discovered a lump on my neck. It turned out to be benign, but as I was waiting for scan results I was overcome with hypochondria. I couldn't sleep, kept thinking what it could be. I only felt better when I meditated, went to the gym or did henna.
The turning point
One September day I met a friend for lunch. We were having a conversation about how I was finding it difficult to get into the media industry in London. Suddenly she said "I have seen your family's fitness videos, they are so inspiring. Have you thought about becoming a swimming teacher?" She had seen my 70-year old mother swimming and found it impressive.
I myself had only learned to swim recently — my mum taught me. However, I knew so many women over 40 in the Asian community who wanted to learn swimming. This conversation inspired me. I had people at the gym and friends ask me to teach them, especially after I did a swim challenge for Alzheimers society, which I stumbled across on Twitter. And just like that, I changed careers and I am not studying to become a certified swimming and skipping teacher.
I never thought this would become my career, as swimming is seen as a taboo in the Sikh community. Comments such as 'swimming isn't for Asian women" and "you shouldn't wear revealing clothing" are familiar to many women around me.
Another taboo in my community is mental health. Though some organisations are helping to change this, and are doing great work to help support people, the older generation still doesn't acknowledge the issue and chooses to ignore it.
Members of the Asian community that struggle with mental health often remain silent in fear of being judged.
I have never shared my struggle from being made to feel as a woman my voice was not important to dealing with being unemployed and divorced in my 40s.
As a result of changes that happened to me, my parents benefitted too. My father, the "Skipping Sikh", received an MBE (member of the British empire), a points of light award and he is running the London marathon this month.
I now find myself in a much better place physically and mentally. Although I abandoned my dream of becoming a TV anchor, I got much more when I became a swimming teacher. I feel how I help my community every day. In turn this has immensely helped my mental health, by giving me an outlet of hope.
Mental health is serious, it's dangerous and it's an illness that is silent but deadly. I have suffered alone for a long time, and am now ready to break the silence and normalise it for people in my community.
Minreet Kaur is an award-winning journalist and reporter. She was shortlisted for media award 2021 by Asian Women of Achievement Awards and her story of the "Skipping Sikh" won 2020 Report of the Year. She is the daughter of the famous Skipping Sikh and is the person who inspired him to start skipping during the COVID-19 lockdown. Minreet is particularly interested in stories from the BAME communities, stating that we don't hear from them as much as we should. In her spare time, Minreet is also a freelance henna artist and loves different cultures and community stories. She enjoys travelling and staying active and has a real passion for human stories.