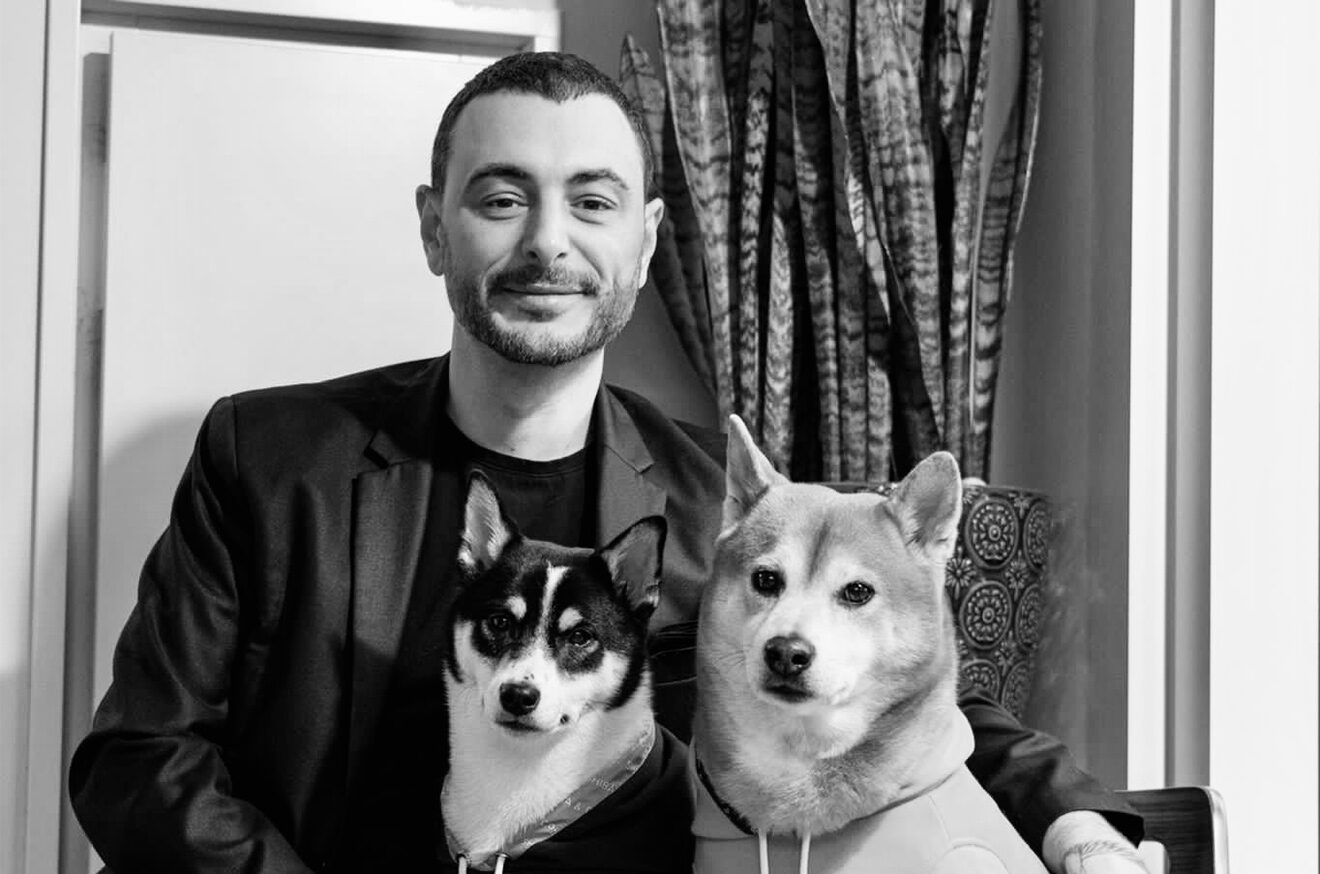 From Michelin-Star Restaurants to Dog Fashion: the Journey of an Italian Entrepreneur
Call it passion, a need for a change, or an adrenalin fix that at 45, you can no longer get from extreme sports. "In a way, this is extreme, too," Niccolò Di Stefano admits while relaxing with a cigarette in his Downtown Manhattan apartment, which serves as his home, warehouse, and office. 
Niccolò Di Stefano lived multiple lives. In his first, in Rome, he'd worked in Michelin-starred restaurants in Italy for twelve years. His second started when he got a job offer from Davide Ranucci, an Italian chef, to join him in New York and work as a consultant to prepare the launch of one of his restaurants. 
"Acting as a consultant, I took care of everything, from concept to logo. It was a success, and not just because the food was superb", Di Stefano recalls. In 2010, instead of hiring someone local, Ranucci decided to send Di Stefano from Italy for his networking skills. "The restaurant was called Quinto Quarto, something related to the Roman cooking habit of using the cheapest parts of the animals to flavor the dishes: entrails, heart, liver. Like amatriciana –  with browned guanciale or carbonara, Di Stefano said.
Then he moved to another venue, Bocca. Once again, he started as a consultant; but soon enough, the owner offered him a position as a general manager: he supervised and coordinated the kitchen and the venue. It lasted almost ten years. In the meanwhile, Di Stefano also worked on a part-time project for the Italian beer brand Peroni: "I was what we might call an ambassador for the brand in New York, helping with advertising, presence in venues,  public relations and event organization.  "We pushed the beer here in the city and all over the State. I can't quote any figures because it's a trade secret. But it got to be the most drank beer in town, a constant presence at fashion, art, and culture events. We were able to throw parties involving magazines like Vogue". 
Art dealing, a long-time passion
In 2019, Di Stefano decided to sell a part of a small art collection he had been starting since his twenties using the first paychecks. "I was particularly into contemporary art: cubism, abstract and pop art. Mostly paintings, some sculptures". He still owns around 25 pieces.  "This long-time passion made me develop a certain taste and a sense for bargains," he said. He decided to brush up on his experience helping wealthy Italian families wanting to sell their collections, representing them and helping them to find the right match.  "I worked with paintings by Pieter Paul Rubens, Mario Schifano, and Lucio Fontana. Fontana keeps a special place in my heart. Art is a very lucrative market,  but it's also a demanding, exhausting field. He was overstressed. 
During the COVID-19 pandemic, lockdowns propelled him into a new way of conceiving his existence: he'd had enough of running after clients to sell paintings or working for other people's restaurants. He wanted something new. 
That was the point when he realized he'd be better off starting a business of his own, along with his husband, rather than finding another to work for.  
Joining love and business 
It all started with their dogs, two shiba inus. "We are used to cuddling and treating them with beautiful gifts. But every time we bought something new for them, as soon as we washed it, it got crap", Di Stefano explains.
After a six-month-long market study, they saw a huge market in the US just in the clothing and accessories sector. Food was a different sector. So they started a company, Shiba and Co, to produce ultra-high quality accessories for this particular breed.
Di Stefano has friends working in fashion in Italy, so it was pretty easy for him to get them involved in the project. His long-time network of contacts led him to reach out to some of the manufacturers producing handcrafted leather products for big brands in Tuscany. Names can't be revealed for trade secret reasons.
They started with hoodies, buying products from potential competitors and studying them closely, finding what was missing and incorporating them into their own products. Now, he says, the business is expanding along with a market that grows at a rate of 7% per year. "My goal? A $75M turnover in five years. And I think we're on the right path". Big expectations, indeed. "Ours are luxury products, and plenty of people can afford them and are eager to buy this kind of apparel for their pets. I refused a $250,000 offer for a quarter of the company made by a Burmese investor with an interest in banking. I think it was not enough for the company: our potential is far bigger. We believe in ourselves".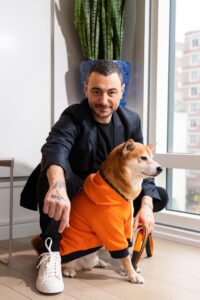 The struggle of doing business as a couple
"Covid put a lot of people on their knees, and that was my case too. It pushed me to reconsider my life. You can bet I was used to stressful work environments because New York keeps you on the edge. And then, all of a sudden, what happens? You're stopped by a pandemic, locked down in a house for months, with nothing to do and too much time to think. You ask yourself how you're going to make it, if your lifestyle has gotten – so to speak –  out of stock", Di Stefano said. 
After the lockdown, he realized that, while being an entrepreneur is hard for an individual, for a couple, it is even worse. Especially if your life partner is your business partner, too. Di Stefano and his husband navigated through extreme sadness, working without schedules in 14 hours shifts, with suppliers in Europe and customers in China. "Nights have become days for us. We are doing the work of twelve people. And yes, this is extreme", he admits 
But they managed to stay together. 
"I go to bed at 2 am, and wake up at 7 in the morning. My mind is always bearing concerns. I check my credit card balance every single morning, and yes: stress can consume you, but it's what makes you take the right decisions in business. Otherwise, you're gonna crash", – Niccolò says. "What's the point in this?" I ask. 
"Stress is part of our lives. Someone gets stressed by his boss in the office. I choose to start a business of my own to avoid this kind of situation. The price is being operative 24/7 because you are the company. Becoming an entrepreneur means getting more responsible. It's like being married: I don't agree with those who think that it's just a signature on a piece of paper. Jiatai and I ran through moments of real desperation as a couple, but that was part of our path as human beings. I'm fortunate to have him beside me: he always supported me from day one, and he believes in our company's potential".
As for the refused offer, Di Stefano is waiting for another one. "I learned not to accept the first bid. I am convinced that soon another is going to come. And that it will be adequate", – he smiles.
Written by Antonio Piemontese, freelance journalist based in Italy