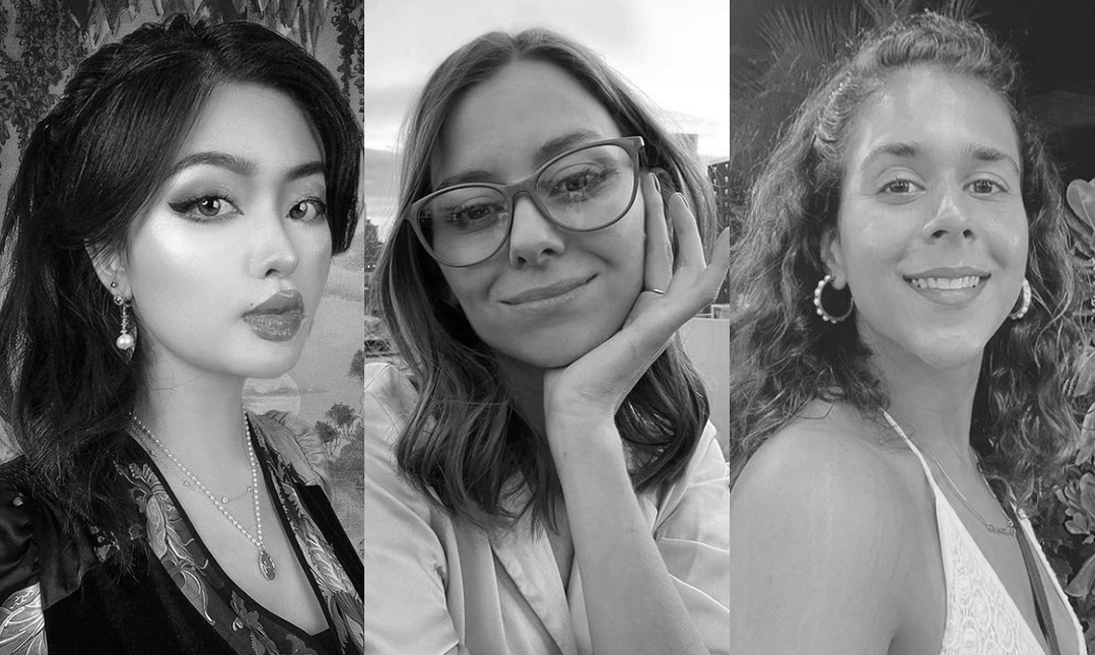 From Virtual Hate to Burnout: 3 Influencers Share Their Journeys With Mental Health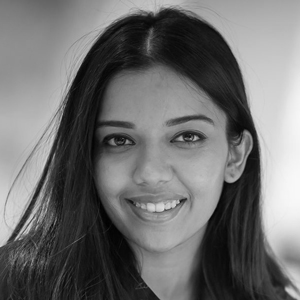 Mihika Agarwal
Freelance editor & writer
On the surface, the job of an influencer sounds ideal — getting free stays and dinners at hotels and restaurants, wearing designer brands and receiving various gifts. But in the fast-growing creator economy of over 50 million people, curating an exaggerated personality, juggling the roles of a model, marketer, photographer, or copywriter, and just being "on" is taking a toll on its participants. The Vivid Minds spoke to three influencers from different parts of the world to learn more about their journey.
Better boundaries
New-York based Isabella Santa Maria started out on Instagram sharing her personal stories of her body-image struggles and became increasingly interested in the space as she noticed that people related to her captions and wanted to know more. She combined her interest in fashion to also give her platform a pro-small-business focus, lending her page a dynamic presence.
The last two years have been hard for Maria who was holed up at home during the pandemic, running out of inspiration for new content. With the lack of boundary between her personal and professional life, she eventually got to a point where she felt like a bystander to her own life.
"After a while I burnt myself out trying to do mental gymnastics and thinking of ways to create content when the outside world wasn't accessible to me," she shares. "There are so many opportunities that I definitely missed out on when I saw the world as more of a content farm than actual life."
Maria has a dual relationship with social media. Apart from keeping up with her personal page 38.4K followers strong, she also works full-time as a social media manager at Amalgamated Bank. In the beginning, she fell into a pattern of treating her own page the same way she perceived a company-branded page, but quickly realized the need to keep them separated,
"otherwise I would effectively be doing two full-time jobs when I wanted to use my page as a way to relax and create more real connections with people," she reflects.
Посмотреть эту публикацию в Instagram
But despite being driven by real passion, Maria still experienced her fair share of virtual hate, like most famous people on the internet.
"At the start, it really did affect me because I was using social media as a crutch for my own insecurity. The juxtaposition between the positive comments on my public feed and the hate comments in my DMs was pretty jarring. Of course, you build immunity over time, but just because you get used to it doesn't mean it isn't wearing you down and creating anxiety within you," she relays.
The young influencer has slowly learned to paddle along in the industry in a way that doesn't make her feel stretched thin all the time — be it posting no-caption pictures, learning to find humor in the hate comments on her page, or pushing products that align with her personal values. But the biggest revolution needs to be a top-down movement, she argues.
"Partners and companies have to expect that influencers are human beings rather than products, and influencers themselves need to treat their own bodies and minds with care in the same way."
Just a job
With great influence comes great responsibility, as Mumbai-based actor-comedian Rytasha Rathore experienced. A majority of the influencer's followers drowned her with brutal hate comments from pet-lovers and animal rights community after an unfortunate incident with a dog back in 2019. Some netizens even threatened her life, while some filed legal complaints against her. Rathore opens up about the traumatic aftermath of the mishap,
"This experience taught me, 'No way, you can't really be yourself! You can be a version of yourself but it still has to be a safe enough version where you feel like the world's not gonna come and attack you'."
Посмотреть эту публикацию в Instagram

Thought she started her journey on an Indian primetime show, she went on to become a strong activist figure on the internet advocating for social causes including body and sex positivity and gender equality. She didn't set out to be an influencer but fame came — along with 146K followers — through the many roles she was dabbling with. Today, she does sponsored deals, endorses brands, all while trying to do what she initially set out to do — be an actor-comedian. But living the millennial hustle life can get quite exhausting for Rathore.
On days when it's hard to do her multiple jobs, Rytasha finds herself releasing emotion through regular exercise and crying. She also believes in the power of therapy, and often pushes her family and friends to try it.
"My life has become much better after I started therapy. I used to emotionally dump on everyone but now and I'm careful about who I talk to about my problems."
Compassion over comparison
"Some days, I just don't feel like posting anything," shares lifestyle blogger-entrepreneur Daria Mudrova. Despite incorporating regular pockets of self-care — yoga, gym, meditation, journaling — into her routine, she admits to facing frequent burnout by way of the daily grind.
Mudrova, whose page has a focus on women empowerment, believes that one of the healthy ways to navigate the social media industry is to stop comparing yourself with the rapidly growing number of content creators out there.
"It's mentally exhausting — there will always be someone with more followers and more likes," she declares. "The best way to work is to compare you with your yesterday self."
Daria, who hails from Russia, moved to New York City five years ago and felt like she had much to share with the world about her different experiences. Though she keeps evolving her content with her growing interests — from lifestyle to beauty and social topics — she recognises that like with any other business, one has to work with the industry trends to get ahead. Like Rytasha Rathore and Isabella Santa Maria, she has found a way to balance the desire for authenticity with the demands of the algorithm.
Посмотреть эту публикацию в Instagram

Around the world, influencer burnout is hardly news. From TikTok's biggest star Charli D'Amelio to Hollywood and Bollywood celebrities, the past couple of years has seen multiple personalities publicly speaking out about their mental health struggles. And it's not difficult to imagine how the industry can alter psychological landscapes to dopamine-craving minefields.
For Maria, early detection is key.
"Some people make it sound so easy to start influencing and fail to cover all of the mental issues you might start to develop if it's not nipped in the bud and taken care of as you go along. Otherwise you'll be catching up with your own mind and having to go through cycles like I did where you go offline and online again."
For Mudrova, advance planning helps. She likes to chart her content map the week before so she can allow herself small breaks during the work week to rest and recuperate.
Rathore vouches for a strict personal-to-professional boundary.
"I don't care anymore if someone follows me or not — I used to be quite bothered by it. I know brands are still willing to invest money in me. So as far as I'm concerned, it's a revenue source."
Mihika Agarwal is a freelance editor and writer who covers art, culture, and social causes including mental health, gender equality, and youth empowerment. In her 3.5-year-long journey in the media industry, she's worked with newsrooms across the globe including Vogue India, CNN, Harper's Bazaar, Investopedia, and more. She is also an incoming student at the Columbia Journalism School's Master of Arts in Arts and Culture program.