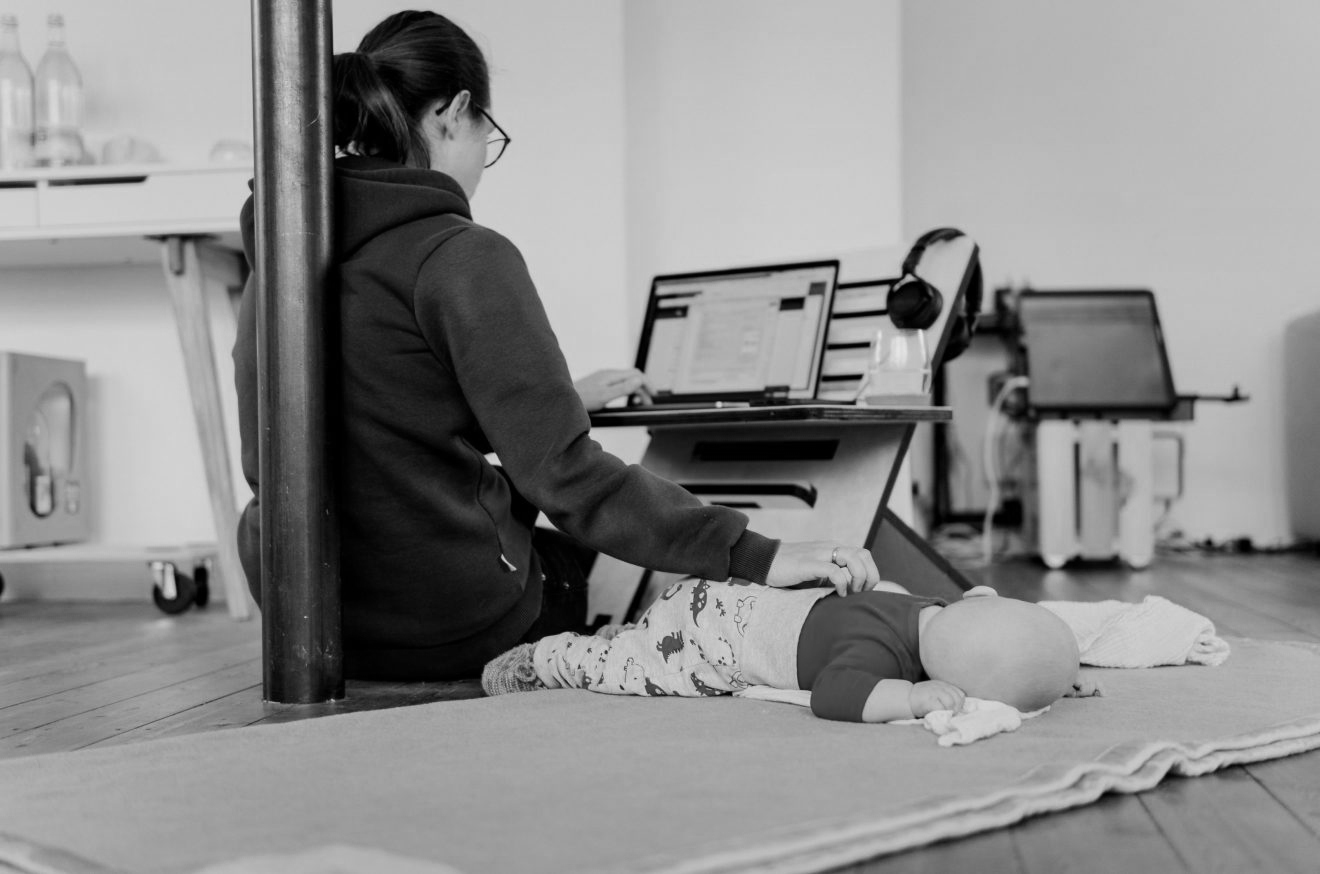 Great Side Hustles for Stay-at-Home Moms
One of the lessons we all learned in 2020 is the value of multiple income streams.
Side hustles have never been more popular than they were in 2020. Some people took the side hustle to continue paying their expenses, while others took the initiative and made the side hustle, their main source of income.
I have no doubt that mothers, even single parents, who have lost their jobs, want to take the side hustle route and generate a full time income, so that you can support your children, dependents and yourself.
Currently, more than 44 million americans, mostly mothers and millennials also relying on the income, from a side hustle. They need extra money to cover their living expenses, while others seek personal satisfaction, new skills, or financial freedom.
What is a side hustle?
A side hustle is an activity, that requires little to no effort to earn money. It is called side hustle, when the earner puts in little effort to earn an income.
Why is a side hustle so tempting?
More and more moms want a side hustle. Maybe it's something that helps you develop skills for your main career, but more likely it's something you enjoy doing.
Having a part-time job is a great way to explore other career options, without neglecting your duties as a mother. It allows you to get exposure to a new career field. This is a great way to explore new career opportunities.
Some side hustles require a set of skills, while other side hustles are easier to start with.
These 5 side hustles are very beginner friendly, and can help you create additional revenue stream, that can even exceed the money you make from a job.
How much can you earn: $10 to $60 or more per hour.
What do you need: A computer and an internet connection.
How to get started: Create a portfolio of fonts using Wix, Weebly or WordPress to showcase your work. You can use freelancer-websites like Fiverr and Upwork to get started.
Tips for finding the right hustle
There is one thing you are particularly gifted with, but maybe you can't use that skill at work?
Maybe you are a very strong writer? Then you can look for freelance writing, or editing jobs.
Maybe you have always been good with animals? Maybe you should take care of your neighbor's animals.
Are you interested in fitness and wellness? Consider getting certified to teach yoga and classes at your local gym.
Passionate about education? Become a teacher for a subject that interests you. Make sure it is something you are deeply interested in, so you can enjoy the extra workout.
Plan your time. Make sure you can balance your time before you make a side hustle.
Think about how long the next rush will be, and when it can end.
Can you do it in the evenings? Weekends? Create a schedule that allows you to balance, while taking some time off.
Think about what skills you have, and how they can be developed, into a Lucrative Source of Income. (Remember to avoid potential pitfalls by carefully managing your time, taxes, and money.)
So, now comes our top 9 side hustle ideas, for moms (and single moms)
Below is a list of ten ideas for stay at home moms. These give good ideas for a variety of reasons. Some of them are especially flexible, and allow you to create a program, that can go along with your schedule, as a mother.
1. E-commerce
There are many things to sell and many places where you can easily sell products online. If you are smart, you should sell your products on Etsy. If you like to renovate items like furniture or technological items, you can sell them on a variety of niche websites. If you want to be completely independent, you can create your own website and sell your products from there. This type of business gives you great flexibility as you can make and sell products at your own time.
2. Dropshipping
Instead of holding product inventory, the company routes orders from the site to the supplier, and manages orders through the supplier's warehouse. This allows the company to sell products from suppliers, without holding product inventory.
When consumers enter the e-commerce site, they can see and buy various products.
Due to the lack of warehouse management, there is no need for people to work here, which in turn helps reduce costs. Due to the lack of inventory and warehouse management, and the lack of product packaging procedures, the e-commerce website can be managed from anywhere, and at any time, with an Internet connection.
Orders can be followed and product orders can be placed by contacting suppliers.
3. Planning
Are you known among your friends as a great planner? Are you a detail oriented guy?
Consider offering your services as a party planner. They can help you plan everything from a child's birthday party, circumcision party, a bar-mitzvah, to a wedding.
4. Service-Sector
The service industry is a large sector, but many people find side hustles to help others. Companies like TaskRabbit allow you to search and offer a variety of services, from functions to fixing a broken sink. You can also offer delivery services (companies like Postmates can help you with this).
5. Social media marketing
Let's face it: you probably spend part of your day on social media. Why not get paid to post on social media? In today's digital world, having social media accounts is a must.
Unfortunately, social media marketing can take up a lot of time for business owners, and distract them from the core of their business. It can take the pressure off some busy business owners and help them maintain marketing, advertising and engagement at all times.
If you are familiar with Facebook, Twitter, Instagram and Pinterest, working as a social media marketer can be a good side hustle for you. There are a number of social media scheduling tools (like Buffer or Hootsuite) that make this side flexible, as you can schedule posts for your clients during hours that work for you.
6. Instructor
Instruction is a broad category that refers to a number of flanking opportunities. If you are qualified in a particular academic field, you can teach or instruct students in that subject an online course. If you play an instrument, you should teach music. Passionate about fitness?
Consider teaching yoga or other fitness classes. The advantage of these side hustles is, that they are very flexible. They also allow you to share your passion with others.
Due to the corona pandemic, distance education is particularly efficient, as you will not only offer the service from your house, but accordingly you will not neglect your domestic duties.
7. Web design
Do you have knowledge in programming and / or web design? Many companies are willing to pay users to design or edit their websites. This is a side hustle / freelance job, meaning it can be paid by several companies. This is also a flexible task, that you can do at night or on weekends, when you are not busy with upbringing your kids. You can also do this type of work from home.
Graphic Design
Graphic design is one of the most sought-after skills in today's visual culture. If you have graphic design skills, you can earn a little extra money. Graphic design has many uses, including:
Bulletins
Logos
Flyers
Display
Social media posts
You can work with groups ranging from nonprofits to small business owners, bloggers to entrepreneurs. All of this can be done at home in your spare time, if you have the right tools.
8. Transcriptionist
If you can type fast and also hear fine, transcription job may be the side hustle for you. Transcription work involves listening to audio text, and converting it into written text. The accuracy and the speed of typing, are of importance. Transcriptionists can make money writing video-subtitles, podcast content, business meetings, and more.
If you think you can do this, give it a try! One of the positive aspects of this job is that you don't have to be an expert right away, but as you get better at writing, you can do more per hour.
9. Writing and editing
Are you a good writer? There are many side hustles you can use, to put your writing skills to good use. You can edit university articles for students, or write and edit freelance writing for a website. If you have a topic you are particularly passionate about, you should start a topic-based blog. It may take a while, but there are ways to earn income with a blog.
---
This is just one small option out of almost infinite. When deciding on a side hustle, think about what is important to you, and what you can add to your schedule, in addition to parenting and possibly a main job.
More and more moms are working full-time jobs in addition to parenting. At the same time, a side hustle is a job where you can work in addition to your full-time job. It's a flexible second job that pays the bills, but it's also something you're often passionate about and don't pursue in your main job. It may help you develop skills for your main career, but more often it's something you enjoy doing.
It provides (additional) income (on top of your core business).
Second, you can follow a not discover passion in your main job.
Are you an accountant who loves music? Maybe teaching music is the right side hustle.
Are you a teacher who is interested in interior design? Maybe you should consider freelance, as an interior designer.
A third reason some people run side hustles is to test whether another career field is right for them. It's a great way to explore other career options without leaving your main job. It also allows you to communicate with people, in a new career field. This is a great way to explore career options, besides the upbringing of your kids and a main job.
Tips to find the right side hustle for you
Think about your skills, and put them to good use!
Is there something you are particularly gifted with? But you can't use that skill in the workplace?
Perhaps you are a very strong writer or editor? You can look for freelance writing or editing jobs.
Maybe you were always good with animals? Maybe you want to walk the dog or take care of neighborhood pets.
Consider your passions. Think about what you are passionate about and consider your skills.
Do you know a lot about fitness and health? Consider getting certified to train in yoga and teach classes from distance (through zoom).
Do you have a passion for education? Become a teacher in a subject you are familiar with Make sure you take care of running around so you can enjoy the extra work.
In conclusion
If you want to make extra money, you don't have to drive for Uber or babysit. There are side hustles you can do from home that offer great pay, flexibility and perspectives. The key is to build your client base so you can build a portfolio, and get advice easily.
A website can add legitimacy and professionalism to your side hustle, but you don't have to have a website to get started. And you don't have to be an "expert" or have it all figured out, to get started. Jobs like graphic design require real experience and skills. Transcribing, writing and editing requires less work experience.