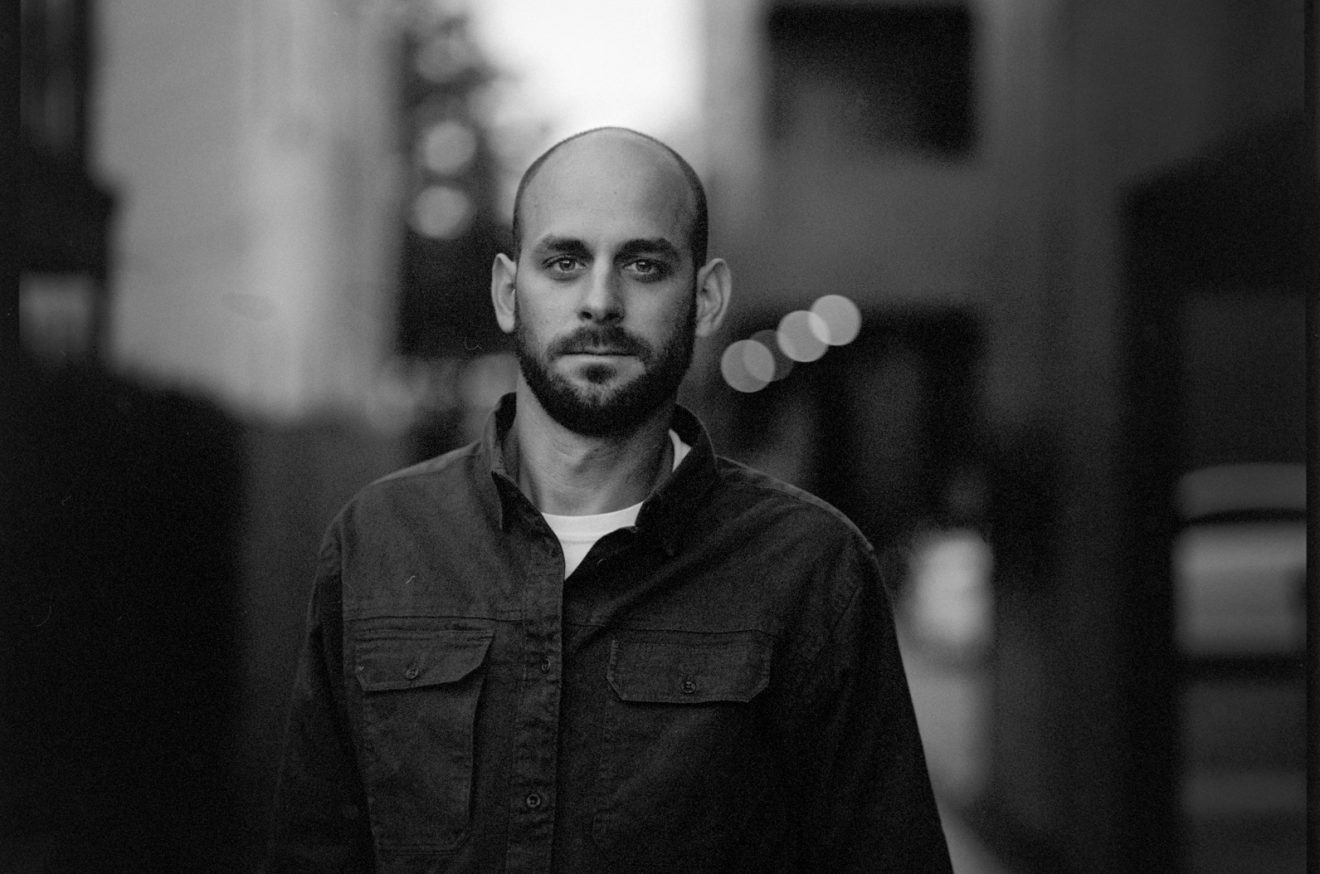 How a National Geographic Photographer Travels Across the Americas
31-one-year old American analog-photographer Aidan Klimenko dreamed of driving across Latin America in a van. He started making his dream come true in 2019, but in 2020 the pandemic cut his travel short. Forced to spend months with a family in Ecuador he ended up spending hours developing film — an unexpected therapeutic process that turned into a comforting art project.
The easiest purchase
"Most of the places I've gone to in South America it's already seen," National Geographic photographer Aidan Klimenko wrote on his Instagram profile.
The post is dedicated to one of his most reliable travel companions: his white Toyota truck.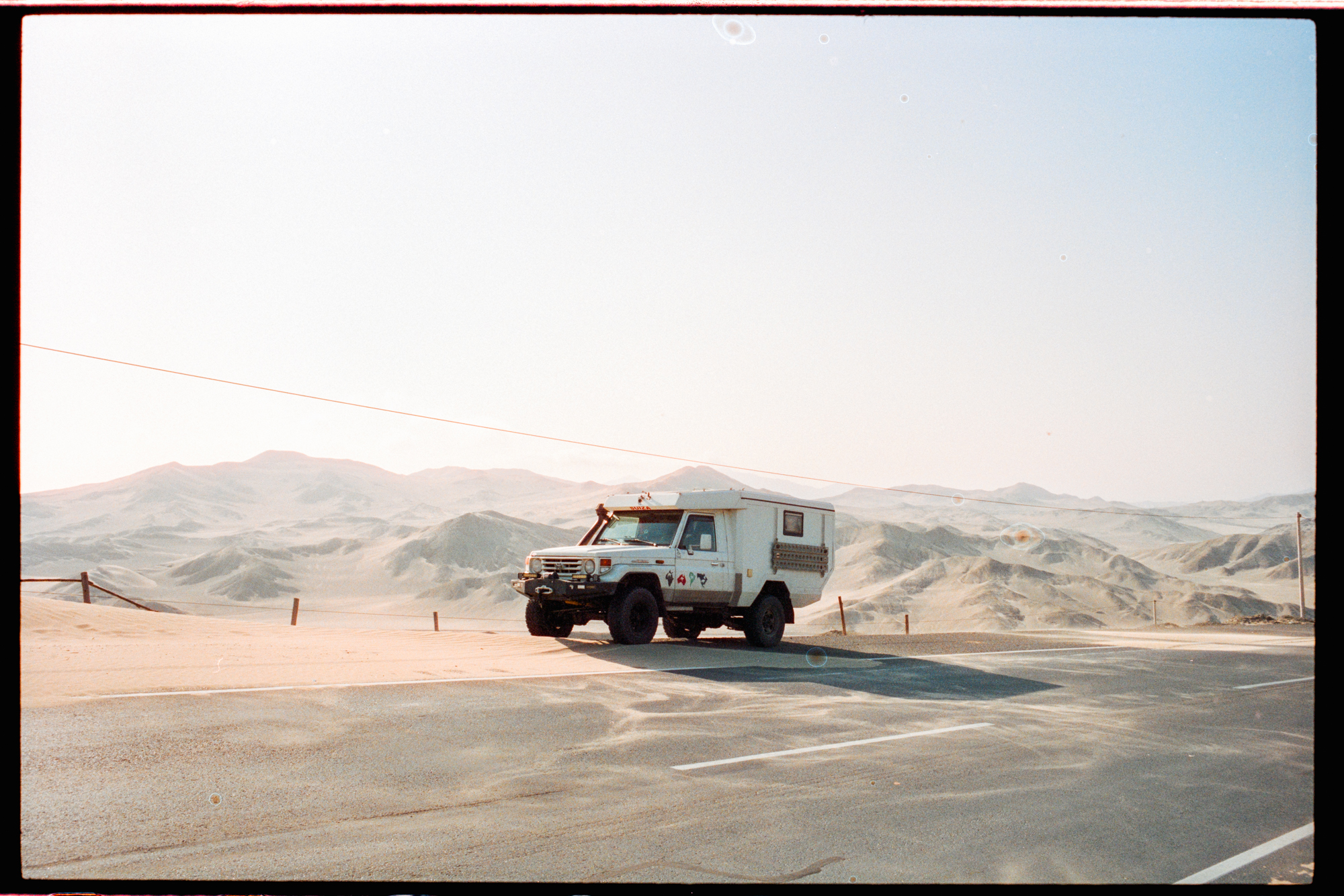 He bought this car in 2019 during his long trip around Latin America, a nostalgic journey back to his 9-year-old self, when he first visited the continent. through a friend, he found out about a Swiss couple looking to sell their van. He was intrigued.
Now in their 60s, Raymonde and Thomi started travelling with their car in 1972. Their first trip to Morocco gave them 'African fever', as they call their affection for the region on their website. After that trip they travelled around Mali, Botswana and other African countries for more than 40 years. In 2010s they bought a new white Toyota truck which replaced an older vehicle. With a new one they traveled around Australia, Africa, South America, Central America and Northern America up to the arctic circle.
"They build this thing to be exactly what they need to travel the world. And then they just did, for seven year," Aidan wrote in his blog after meeting the couple.
In 2019 Raymond and Thomi decided to settle down.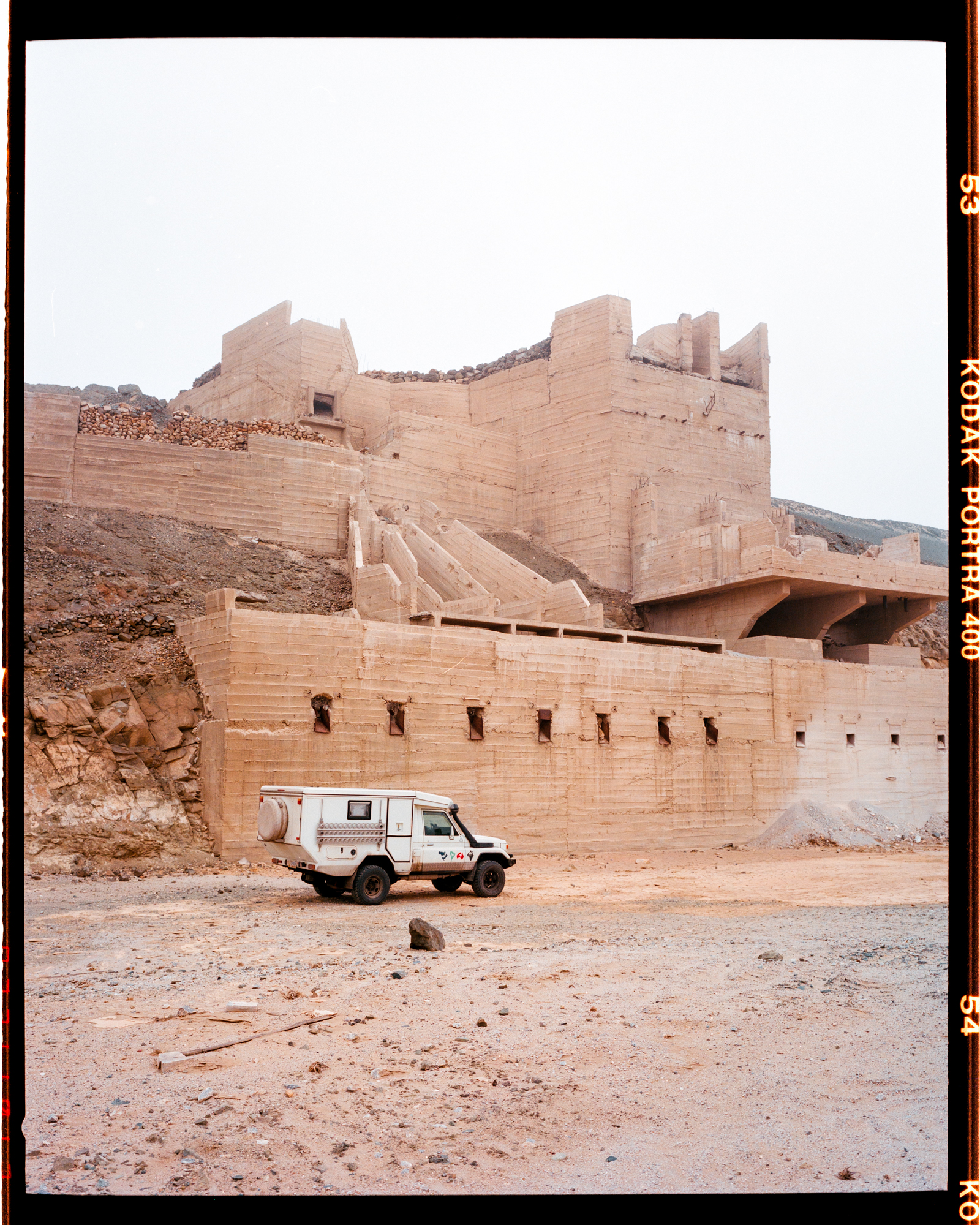 Right off the Pan-American Highway an hour or two South of Trujillo, Peru
When asking around about vehicles on sale, Aidan found out about the couple from a friend — they were just a few months from completing their travels and were thinking of getting rid of the car. He jumped on the opportunity and the white Toyota became his in January 2020.
"They drove straight to my house in Minneapolis finishing their trip at the same time. It was the easiest purchase that I have ever made. And it was so nice, because nothing about Volkswagen vans was easy," he described the day during the interview.
Therapeutic experience
In the truck which the Swiss referred to as 'Alten' ('oldy') on their blog, Aidan found a plethora of 'spare parts, tools and equipment'.
"It was literally ready to take on anything I could have dreamt of throwing at it," Aidan says.
In 2020 he started his trip. Once he did it, he began receiving messages from the previous owners.
"Twice they sent links to old posts of them in places I'd recently visited. One in Colombia and one in Peru," Aidan tells over the interview.
Images of the truck taken at the same place in Northern Colombia 10 years apart
Because of the pandemic, Aidan had to cut his trip short and stay in Quito, the capital of Ecuador for several months. As he watched his van standing still in the parking lot, he decided to turn it into a dark room — a place where photographers develop their images. He started photographing the experience of the family he was staying with through the beginning of covid.
"It appeared very therapeutic for me because I was able to stay busy. By the end of the day I would have two or three rolls of film and then I would go to my truck to develop it," he recalls.
Once he came back to US, he decided to turn the photos he took in Ecuador into a professional project and started applying for grants. He got one from National Geographic and was able to return to Ecuador in February of 2021.
"I spent several weeks there capturing how people were coming back to work, school showing how complicated it was for them."
His truck that he had left before hopping on a flight home, was waiting for him there.
Dreams to complete
Before Covid-19 Aidan observed the world from his van, exploring the art of photography in a way that would have been impossible in a city.
But the pandemic forced him to settle. Now he lives in Los Angeles and does commercial shoots for BMW and other renowned global brands. Although he is happy, he still dreams of completing his Latin America trip.
Shots from the upcoming book
Now he is designing the cover of his upcoming book on the project he completed in Ecuador and is hoping to publish it at the beginning of autumn. Once his book is released he plans to come back to Ecuador for his vehicle and continue his travels. "Fingers are crossed!," he laughs.
There's one reason in particular why he is looking forward to getting back on the road. He in convinced he will start receiving messages from the truck's previous owners again:
"Much more to come as I continue to travel, I'm sure."
By Varvara Selizarova, business journalist. Varvara's articles have been published in Inc, Forbes in Russia. She studied video-production and content marketing at Hamburg University of Applied Science. She now studies Documentary filmmaking at Moscow Film School and intends to make it as a filmmaker soon.