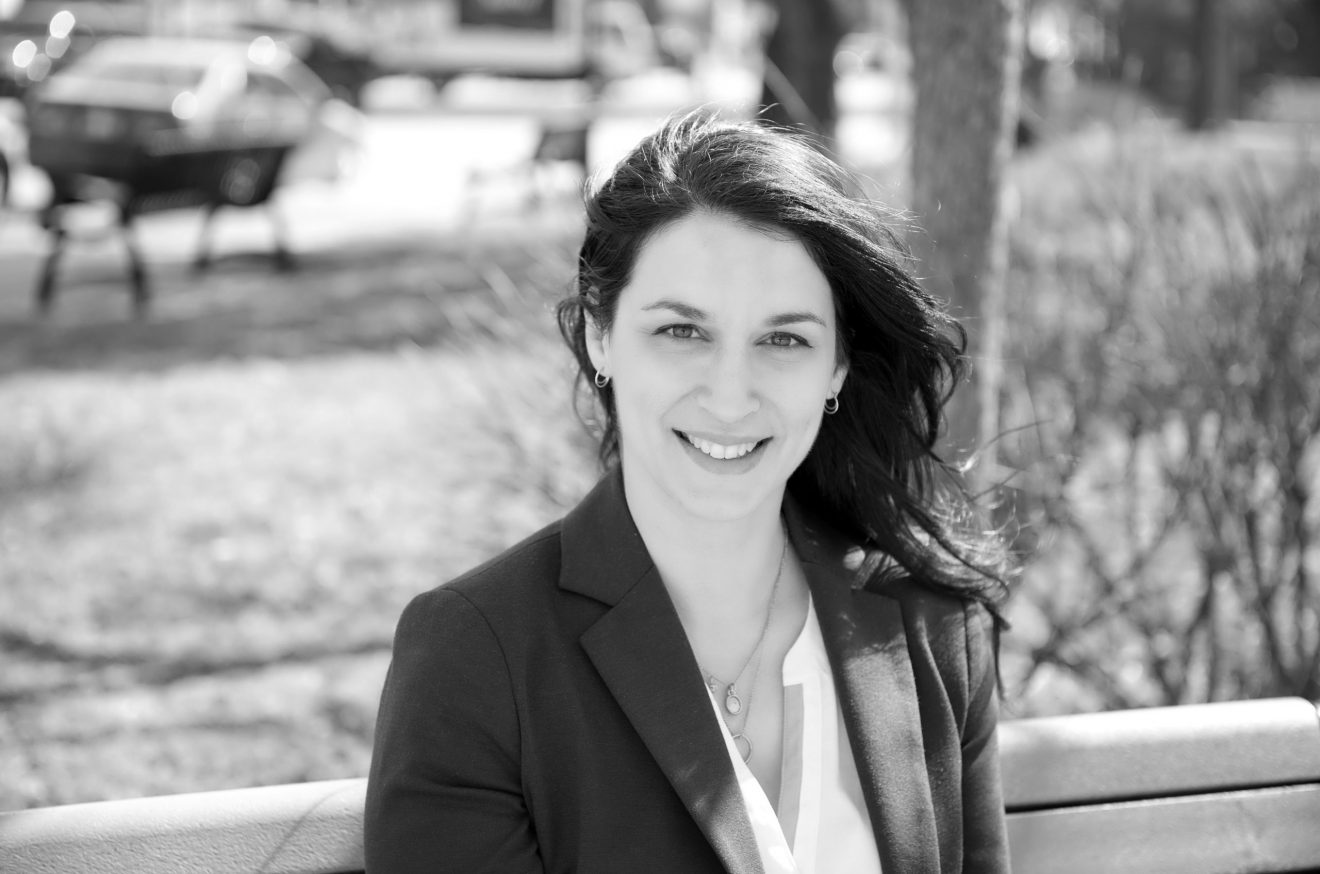 Catherine Orer
Founder at The Artist Entrepreneur
Profiles:
On Turning Artists into Entrepreneurs
Published on 06.10.2020
As told by Anastasia Chernikova
Catherine Orer, business strategist and founder of The Artist Entrepreneur, shares insight into how artists can shift their mindset to achieve financial success and personal fulfillment. 
I've been interested in the arts since I was a kid growing up in Montreal—a beautiful city with a vibrant art scene. On a field trip to a local museum, I remember being captivated by the modern Canadian painter Paul-Émile Borduas. The experience made me want to study art history. However, my family nudged me towards a more lucrative profession, so I majored in public relations and communications. After graduation, I began my career in the corporate world, working for multinational corporations, but I never felt fulfilled there. In my mid-20s, I traveled to Paris to study art history and the business of art at Christie's, and after that, I began working in galleries and with artists.
I remember in those days artists asking me for advice about marketing, business and sales—things they never learned in school. That inspired me to create The Artist Entrepreneur, a consulting firm that will support artists.
When I started my business, people around me said they were willing to help. Eventually, no one did. In a loving yet very direct way, someone once told me that nobody owes me anything. This taught me that I needed to devote my time and energy to helping myself. I needed that push from someone to stop thinking that people owed me anything. You need to go and earn it, and that's what I did.
Artist Challenges
I used to work sixty hours a week in a job that made me miserable, so I decided to change it. I thought about my career from an artist's point of view. Artists know how difficult it is to sell their art, but they also know that it's far better to sell your own product or service than to take on side gigs, such as bartending, when you hate it and feel miserable about doing it.
Many artists have preconceived notions. They think there's no point in putting themselves out there because nobody cares about their art. So you can imagine that one's mindset is the most difficult thing to change.
People buy art because they really believe in the artists and their work. Whether you become an entrepreneur or not, you are still an artist. What's important is how you present your story and how confident you are about your work. If you trust yourself, others will see that reflected in your work, and they'll want to buy it. Then you'll be sharing your story with the world.
Entrepreneurial Skills
When we talk about entrepreneurship, we're not glamorizing the notion of owning a business. There's really nothing glamorous about it. It's about having a vision that you want to actualize, and making an impact on the world—and that's tough work.
I believe that being an entrepreneur is like being an artist. Entrepreneurs challenge themselves by mapping out their terrain and creating something new and original. By the same token, I don't think all artists are entrepreneurs; some don't want to develop the necessary skills, and that's OK.
I have mostly worked with two kinds of artists. One kind has a day job but wants to practice his/her art full time. In order to do that, this artist has to ramp up revenue to build a business. The other type is a mid-career artist who's cautious about the market. He/she has seen how the economic landscape has changed, especially after the 2008 financial crisis. When I was just starting out, many artists had lost their galleries, but their work was still relevant. It had nothing to do with the artist, but with the market.
The advent of social media presented a unique opportunity for former gallery owners and budding artists. A social media platform is equivalent to a gallery in that it provides access to buyers and other artists.
When more people began conducting their businesses online, all of a sudden artists needed websites. They needed to learn how to communicate their work and their vision to a larger audience, much larger than the one they encountered in their galleries. Their message and personal brand became all important to their ability to sell. Even mid-career artists are still making that transition, and with everything going on, it's accelerating.
Work Process
Most artists tell me they want to sell more of their art. I dig deeper to find what their problems are, so that I can tailor a business strategy to their vision and values. I don't have a five-step program because every artist is unique. That's what makes my job so fulfilling—there's no one-size-fits-all approach; we start over every time.
I want to empower as many artists as possible. Over time, I've realized that power comes much more from coaching rather than from a social media strategy or marketing tactics.
Once you change your mindset, you start finding ways to sell your art.
If you don't have a clear vision for your business, you can't succeed. I've seen artists spend thousands of dollars on consultancy that never works. I guess it's because those trainers didn't spend enough time learning who they were, so their strategic vision never aligned with the artist's needs.
If you want to build a career, you have to invest in it. For some artists, that requires a big shift in mindset which they aren't ready for yet, so they may come back to me a few months later when they're ready to invest in my services.
My prices really depend on the scope of the work involved. I offer a 30-minute consultation for $100, and you'd be surprised how much we can tackle in thirty minutes. My complete package is $5,000 for an entire program. Sometimes artists come to me and tell me their budget, and we see what we can do. First and foremost, I encourage artists to properly compensate themselves for their work, and never to do it for free.
Sometimes I get accused on social media of stealing from artists. I have worked for free in the past, and the results have always been disappointing. You need to invest in your business in order to feel committed. The same goes for attending conferences: you get different results depending on whether you pay or not.
We recently started the Artists' Entrepreneur Lab for both starters and mid-career artists, providing them access to a community and to my coaching service. The only thing we ask is that they adopt a self-starter approach. They have to show up for programs every day as though they were going to college. They also have to be aware of the challenges of entrepreneurship and the need for hard work. I always give them a wakeup call in the beginning.
Confidence
Artists sometimes say they lack confidence because they don't know what category their art fits into. My answer is always: "It's not your job to figure out what category you fit into. Your job is to create art." The most important rule is to be authentic so that buyers feel an emotional connection to the work and its message.
I don't buy the notion that artists shouldn't talk about their work or that they have nothing interesting to say. They tell me this while sharing their vision with me, and most of the time I'm so captivated by it. Again, this shows the importance of a mindset shift: to get ahead, artists just need to gain more confidence.
Now that we're all in confinement, it's essential that we connect with our audience. Artists have been doing it through Instagram live streams and Ask Me Anythings, and it's been really engaging.
It's tough not only to find your audience, but to persuade people to invest in your art. To accomplish that, artists need to develop the right mindset, mental habits, and tenacity. This is more important than a winning strategy. As I've said, the artist is solely responsible for his or her life and business. When they realize that, that's the moment they truly become entrepreneurs. With a  new mindset comes new freedom. It's a personal journey as much as it is a business adventure.
Prepared for Vivid Minds by