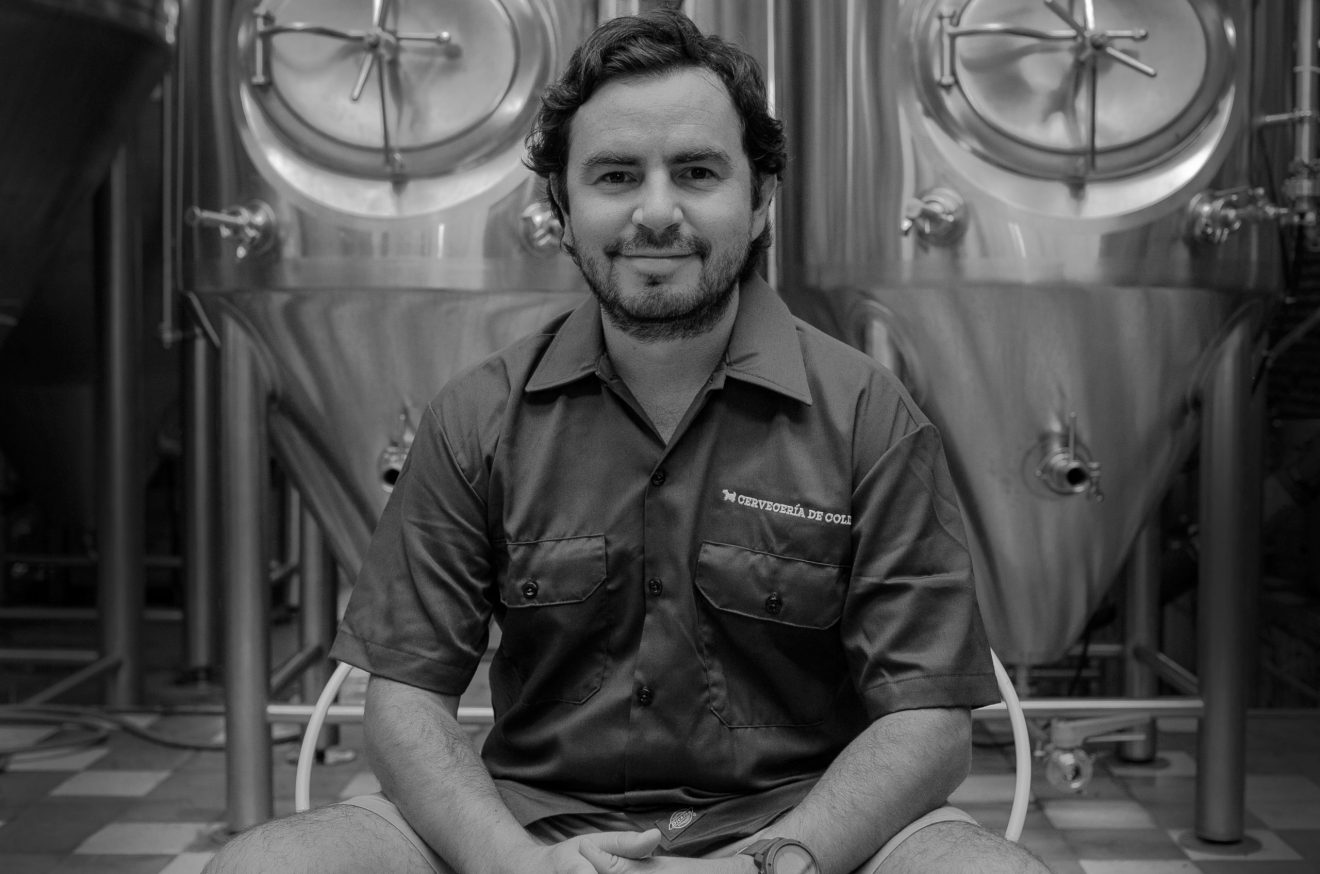 From Business Consultant to Beer Entrepreneur: Leaving the Dream Job for the Dream Life
Esteban Silva has fond memories of his time at McKinsey, one of the largest consulting companies in the world. Like every McKinsey consultant, Esteban worked almost every waking hour of the day, met with executives all around the world, wore a suit, and received a handsome salary.
Yet, when this charismatic entrepreneur with a relaxed smile and a beard quit his job in 2014, he had no regrets. He was about to start a brewery from scratch in his hometown of Colima (population: 120,000 people) and live closer to nature. Cerveceria de Colima started with just one brand, the lager "Colimita," and has since introduced six other varieties. They are sold in Latin America, Europe, and the US. For Esteban, the best thing about the business is that he didn't have to give up his siestas and swim breaks.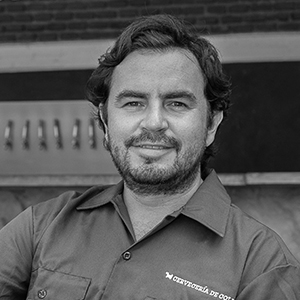 Esteban Silva
Entrepreneur
In March 2020, we launched our own beer brand, Colimita, in the US. We were particularly excited to introduce it to the East Coast at a hip event, in a rooftop bar in Manhattan overlooking Rockefeller Center. We had a full house and everyone was drinking our beer. There was some talk about Covid-19, but we were too elated to pay serious attention.
And yet, reality has a way of making itself heard. The next day, Donald Trump announced a travel ban and the world began to impose lockdowns. Sadly, we had to cancel our upcoming event in Atlanta. And then, at 7 am the following Monday, I received an email from our US importer saying our shipment for that week had to be canceled. Lockdowns were imposed in Mexico a couple days later. In two weeks, we went from moving whole containers to selling a few cases of beer a day. At that point, 80% of our sales were in bars and restaurants. Basically, our business stopped.
The beginning
I never had to look for a job in my life. I studied economics at Instituto Tecnológico y de Estudios Superiores de Monterrey in Mexico. When I graduated in 2004, I was invited to work for the consulting company, McKinsey. During the seven years I worked there, I had a lot of fun. It was a great place to learn, make friends and connections in the business community. I was based in Mexico City, but traveled throughout Latin America and Europe to help develop projects. The hours were long, there was a lot of stress, but it was a great experience overall.
So why leave?
I didn't want to spend my whole life as a consultant. And I always wanted to return to Colima, where I was born and raised.
On a long weekend trip to Greece, after three glasses of white wine and a plate of octopus, I realized that it was time to start my own business back home. So I began jotting down ideas on my yellow pad: a coffee plantation, maybe cocoa farming… and of course, Colimita.
When I came back to Mexico, I shared my idea with two friends. "What is a Colimita?" they asked. I told them it was a really nice lager to drink in the tropics. Who wouldn't agree that a good beer was a great idea?
So we talked about Colimita all the time. At some point, the three of us got serious and began discussion on executing the idea. We did a thorough analysis, created a pitch deck and a business plan, and in less than two months we raised ​​30 million Mexican pesos from sixty investors (mostly friends and family). Adjusting for inflation, that was 2.8 million dollars in 2013. Between December 2012 and April 2013, we did up to twenty presentations (sometimes for groups of friends, sometimes for individuals). Having come that far, I finally left McKinsey to pursue my dream.
Colima never had a brewery. The initial idea was to create the facilities from scratch, but then we found an abandoned plant that used to be a soda company. We bought equipment, feedstock, and started the tests for Colimita.
In May 2014, I became frustrated with the pace of renovation, knowing that I had set my mind on inaugurating the company exactly one year after my last day at McKinsey.
So I met with my team and said, "On August 2nd, we're going to have a huge party, and there's going to be beer." The five of us worked really hard, and sure enough, we had that inauguration party and Colimitas were served. That was seven years ago. It was the start of my own brewery: Cerveceria de Colima.
A new life
At McKinsey, I worked a minimum of twelve hours per day, never less. Here in Colima, I arrive around 9 am at the brewery and have lunch at home from 2 to 4 pm. Sometimes, I'll take a nap, which I call Spanish yoga: the best ten minutes of my time. I come back to work for two or three hours in the afternoon and then I return to my family around 7 or 7:30. There's usually a few beers in between!
That's what I had in mind when I decided to change my life: real work/life balance. Every employee is entitled to one free beer a day. Even on the most stressful day, you know that at the end of your shift there's a beer waiting for you in the beer garden. You have one or two Colimitas, relax, and then go home to your family.
Colima is a small town with an entirely different flow from a metropolis. On the one hand, I like the anonymity of going to a city bar and not knowing anybody. On the other, it's nice knowing people's names in your community, chatting with them, making friends. And then there is the proximity to nature. I appreciated my time in Mexico City and London, but I just love being able to drive ten minutes to swim in Río San Palmar, or a little farther up at the beach. I have a strong connection to nature, and I'm drawn to its changes throughout the year, the summer storms, the wind, the tropical rain.
Having said that, I'm under much higher stress at Cerveceria de Colima than I've been before. There wasn't  a single night at McKinsey that I can remember when I slept poorly. But being the head of Cerveceria de Colima, where the responsibility of the company is on my shoulders, I've had many sleepless nights. I'm not saying my life is miserable, but I can count five to ten nights a year when the tension was almost unbearable.
Pandemic stress
The worst days were at the beginning of the pandemic, after that party in New York. We were facing a global crisis, and I didn't know if the company would survive, but I had to maintain a positive attitude. The investments of friends and family, and the jobs of eighty people were on the line.
We estimated a 90% decrease in sales from March to April. It was a huge challenge for us, but the team handled it really, really well. When we closed in April, the dive in sales was only 70%. Not that bad. By the end of the year, we even grew compared to 2019, because we started selling outside of bars and restaurants and directly to customers through our website.
Sales grew 5% from 2019 to 2020, even though our main sales channel fell by 55%.
Before Covid, off-premise and online sales represented 15% and 5% of our total sales, respectively. By the end of the year, the balance was 40% off-premise and 25% online. Bars and restaurants accounted for 80% of sales pre-Covid, and were down to 35% by the end of 2020.
By the time of our anniversary, in the height of summer in August 2020, the energy was really positive.
Covid-19 made us more creative: lighter in terms of cost, and braver, more willing to take risks. The second wave was particularly bad for us, as our morale went downhill. But we endured, and now, believing that the worst of the pandemic is behind us, we're planning for the next phase of Cerveceria Colima.
We are coming to the US again. Our ambition is to write the third great story of Mexican beer in America. In fact, I'm ready for the next launch party in New York!
Felipe Carneiro is a Brazilian journalist with over 15 years of experience in the most prominent newsrooms in Latin America. He has a passion for storytelling and transmedia, and when he is not working on journalistic narratives he can be found playing lullabies on the guitar to his one year-old baby girl, Nina.