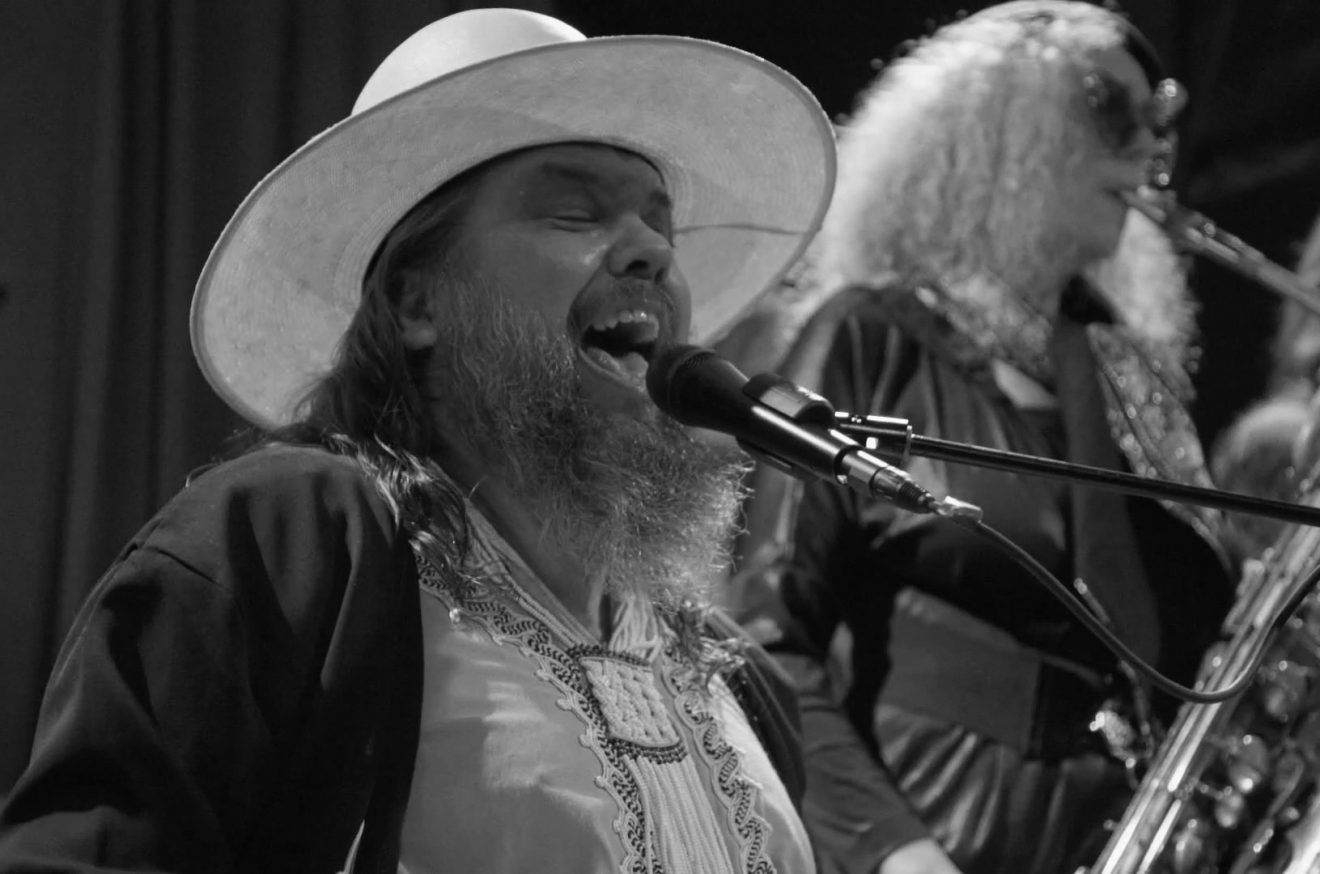 "The Bar Is My Church": How One Musician Creates Spirituality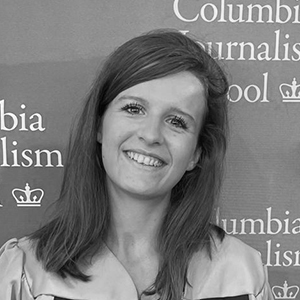 Marta Biino
Italian freelance journalist
When Reverend Vince Anderson hops on the stage of Union Pool in Williamsburg, a neighborhood in Brooklyn, New York, he is roaring thunder. The crowd bursts with excitement as he steps out, wearing a white and blue linen kaftan, his long salt-and-pepper hair covered with a grey felt hat, and a cheeky smirk.
"If you feel dead inside today, don't worry, you've come to the right fucking place," he announces, standing barefoot on stage. "We're going to raise you from your tomb of despair and self-loathing. Are you ready to be risen?"
The dimly lit Union Pool thrives thanks to Monday nights with Reverend Vince Anderson and the Love Choir. On a wooden stage, tucked away in the back, Anderson has performed a show every single Monday for 23 years. Even during the pandemic, his show turned into a live stream on Instagram. By now, he's a cornerstone of Brooklyn nightlife.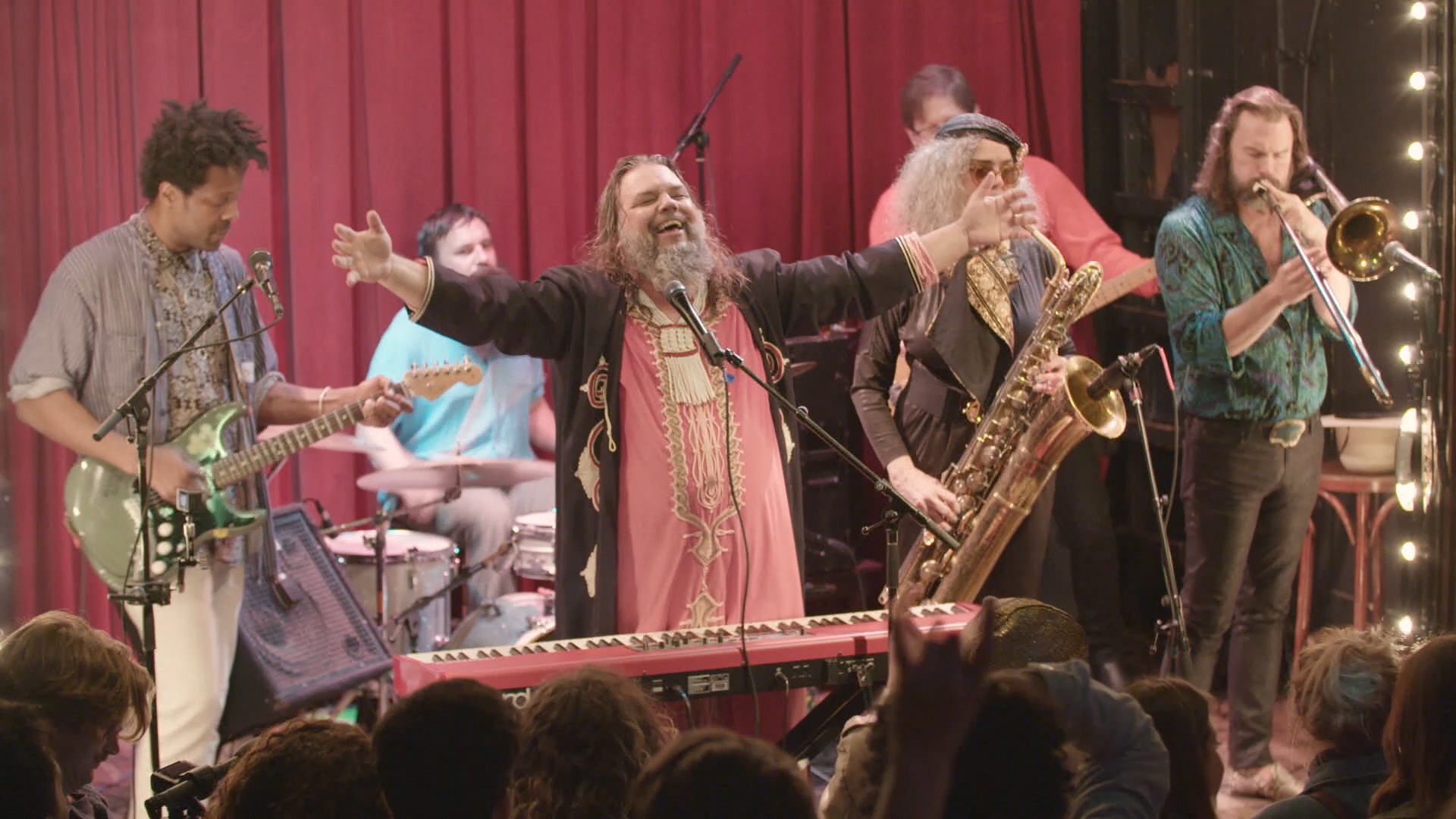 Photo by Nick Carfield
Anderson and the Love Choir – which, despite the name, is actually a band – perform two sets of about one hour each. All throughout, the energy never drops. The Reverend pounds on his red keyboard with ardor, taking occasional breaks to sip from a glass of neat whiskey.
Challenging the orthodoxy
The Reverend's religious journey has not been a straightforward one. He grew up in California, surrounded by God and music, and took his first job in a church when he was 12, directing the choir and playing the piano.
Anderson says he was raised in the church, but didn't always feel like he fit. Some of the elements of the traditional Christian doctrine struck him as unwelcoming. As long as he can remember, Anderson—now 51—had things to say about spirituality. He had friends in the LGBTQ community, artists and musicians, who didn't fit within the standards of the traditional church. He thought that stepping on the pulpit would help him create a space for them.
"It pissed me off. I wanted a church that my friends could come to. My young egotistical self thought I could be some fucked up American Martin Luther who would reform the church," he said.
So, in the early 90s, he moved to New York to attend seminary. He lasted three months.
"All the music and art of this town resonated with me," he said. New York City injected new life into his creativity. In New York, too, he met artists and musicians, whom he wanted to share his spirituality with. "Even though I grew up within the church, my friends were freaks. Those are my people," he said.
He soon realized that he was more at ease on a stage than before a pulpit, and dropped out.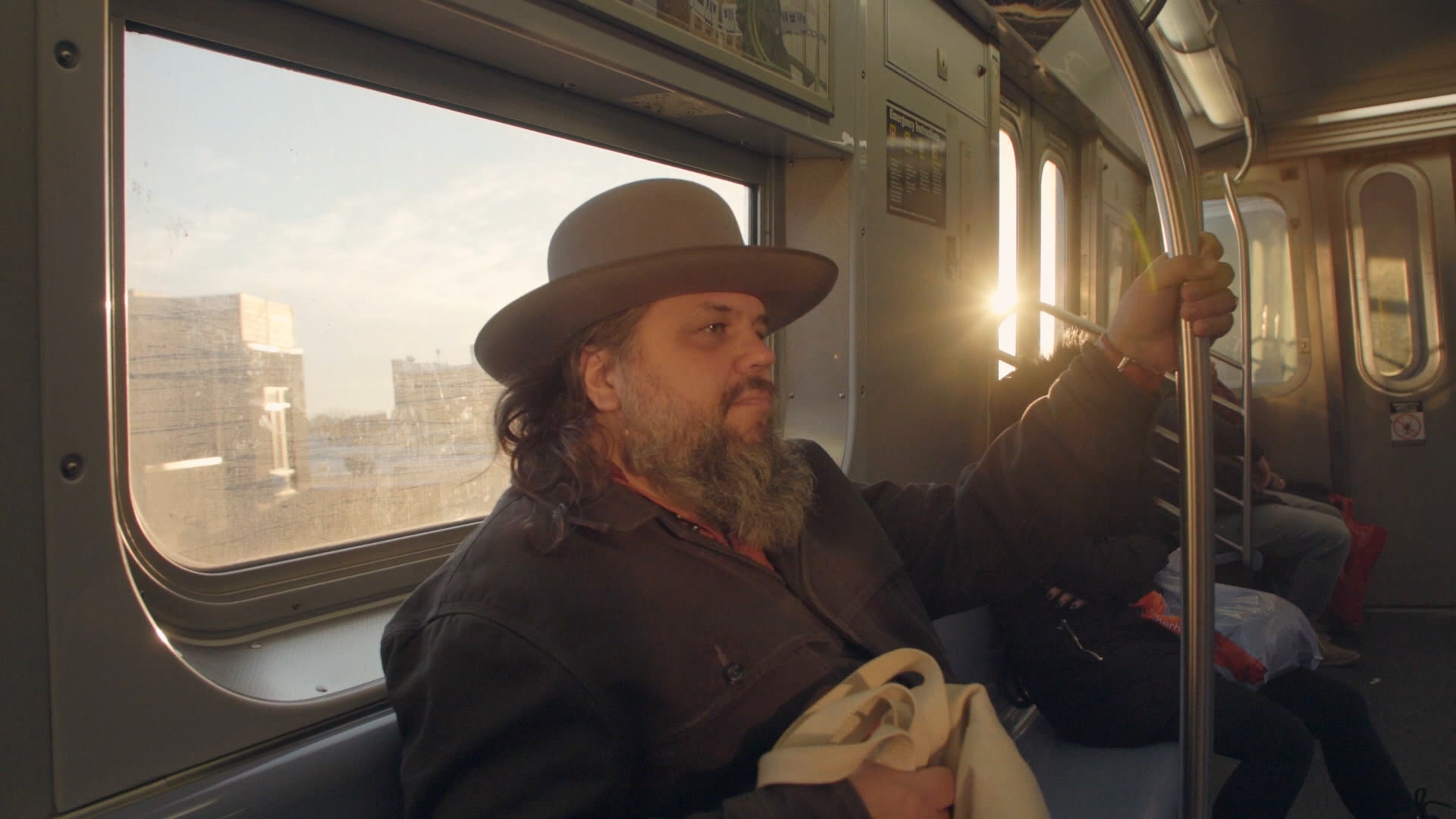 Photo by Nick Carfield
The decision to leave seminary threw him off balance. At first, he thought it was impossible to reconcile the artist and the pastor within him.
"It was chaos. I thought my connection to God was trivialized because I decided to pursue music," he said.
But despite the confusion, his faith poured into his art, challenging the boundaries of church music. He describes it as "dirty gospel," a soulful encounter between the sacred and the profane.
He realized that music was just another way to share a spiritual experience with people. It's the liturgy of connection.
"I realized that God wasn't really through with me. I'm just ordained by the bar, rather than the church," he said.
He was eventually ordained in 2005, when he joined Revolution Church, a community for believers disillusioned with mainstream Christianity based on "grace and provocation."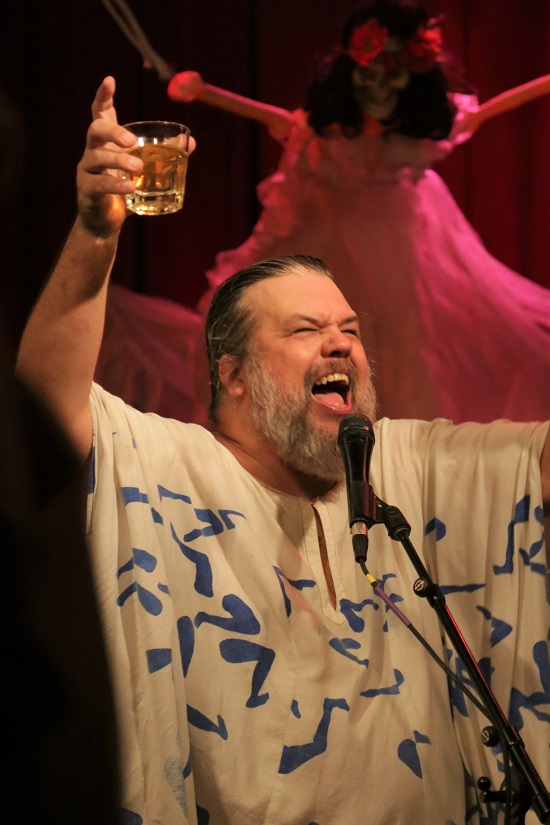 Photo by Andy Wanning
Today, the majority of the songs he performs are originals. "Get out of my way / I gotta pray to my Lord today," one of them goes.
Building the community
People soon responded to Anderson's unique combination of spirituality and music. A community gathered around him.
The relationship between Anderson and his community is one of mutual trust. Anderson trusts that every Monday an audience will show up; his audience trusts that every Monday, Anderson will be there to comfort them with his deep, at times irreverent lyrics. The place has become such an integral part of his life, that his longtime girlfriend even made him a surprise marriage proposal there. The two got married in 2018.
Over 20 years, Anderson became such an inspiration that one of his fans made a documentary about him. Nick Carfield, a director and cinematographer, released "The Reverend" in 2021, after attending Anderson's shows for years.
The movie that got the Audience Award at the largest documentary festival in the US, DOC NYC, is set to be released to the public in mid-2022.
Anderson sees his role of a spiritual leader as similar to that of early Christianity, when pastors were appointed by the community. He believes that religion is synonymous with love.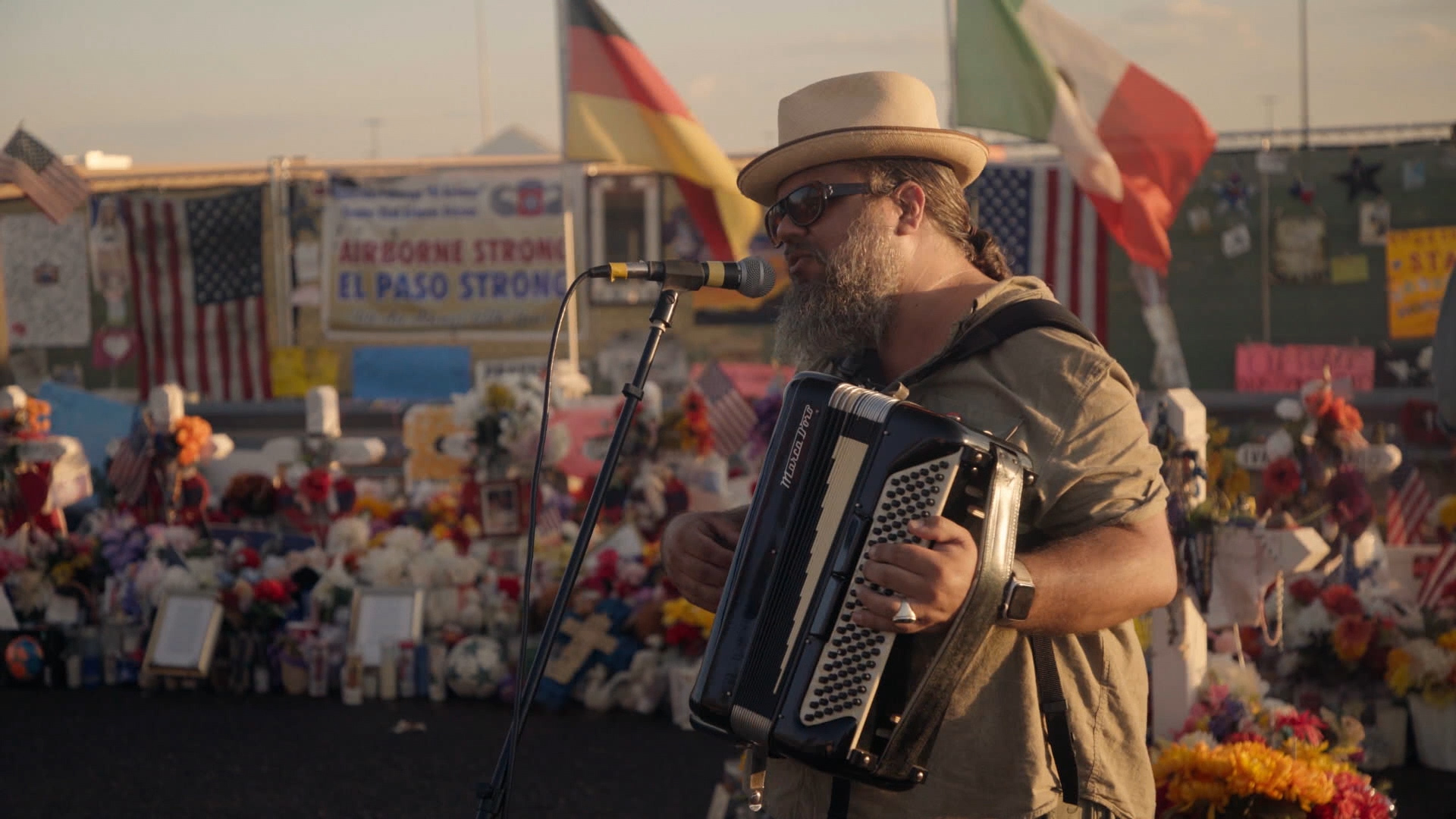 Photo by Nick Carfield
"If you can't replace the word love with God in a sentence, something's wrong," he said.
He moves between the bar and the house of worship with admirable ease. During the week, he organizes arts workshops and public art projects at Bushwick Abbey, a church he co-founded in the namesake area in Brooklyn.
"When it really comes down to it, we are all searching for the same thing," he says. "We all want to live in this world and maybe contribute some."
This is what religion means to him. Sharing an experience. A cooperative spirituality, he calls it.
For Anderson, spirituality goes beyond music. When Donald Trump became President of the United States in 2016, the Reverend could not come to grips with his intolerant agenda. He felt the urge to "do something." He joined a group of progressive Christians, Vote Common Good, and toured the country on a bus, in an attempt to convince hesitant Republicans to switch fields.
"Donald Trump was really the Messiah of those people who wanted to subvert the teachings of Jesus for wealth," Anderson said.
He wrote a song about Trump's endeavors. The chorus goes "Jesus wouldn't have done it that way.
"And when I say Jesus wouldn't have done it that way, I really believe it," he said.
Back at the Union Pool, an electric feeling engulfs the room. Perhaps it's the holidays. Perhaps it's the feeling of standing around strangers in a crowded room, forgetting about the health crisis for a couple hours. Something from a different era.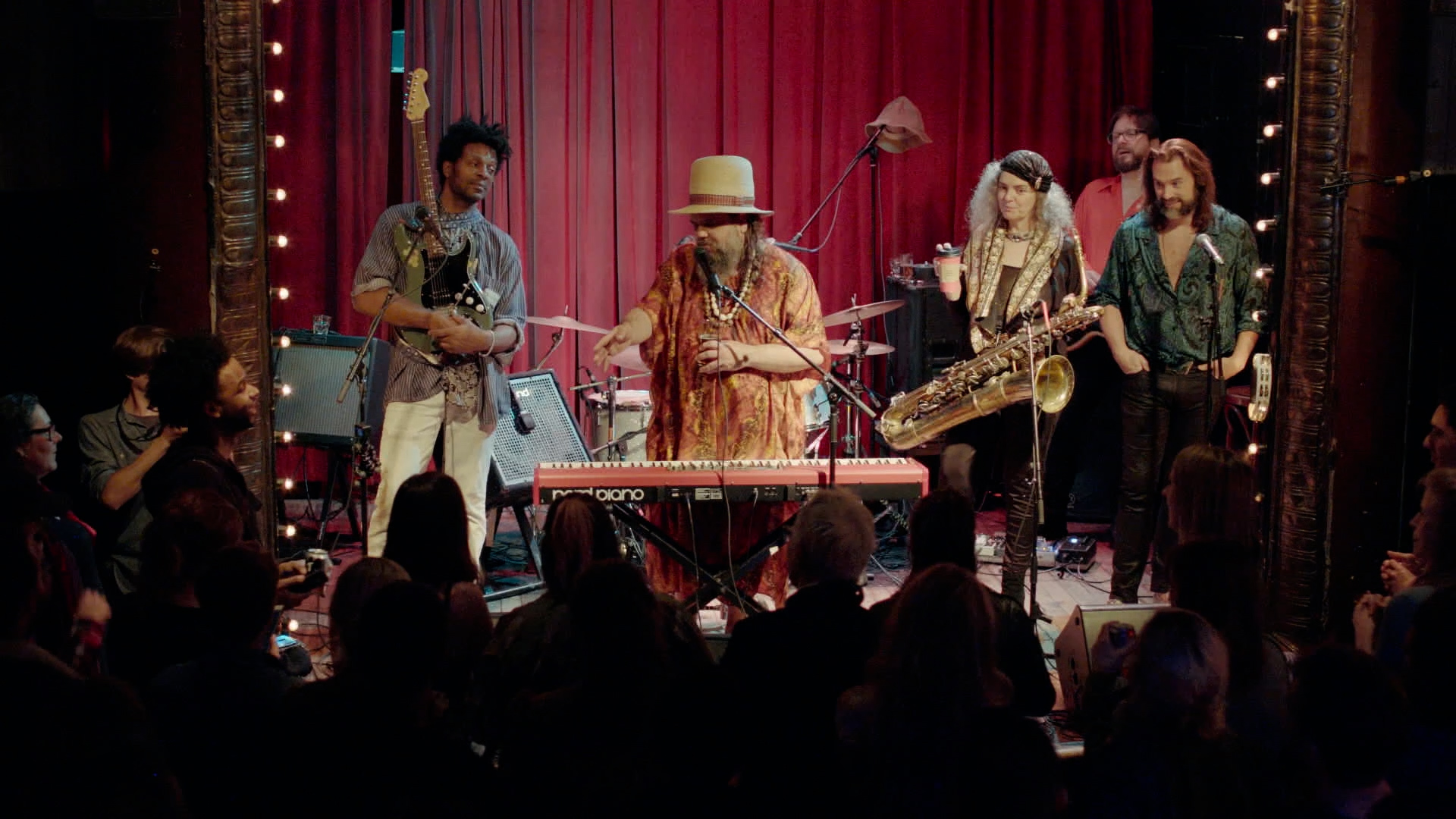 Photo by Nick Carfield
Even during the height of the pandemic, the Monday night show didn't stop. It moved online, usually broadcast from Anderson's Instagram profile. His living room became his stage. And his chapel. He even celebrated weddings, preaching from his window while couples stood on the street.
But the feeling of performing online never quite matched the real-life experience. The first time the Love Choir performed in person again, in July 2021 – more than a year after moving online in March 2020 – Anderson felt free and emotional.
"I knew I was going to cry, I certainly wasn't expecting that to happen in the first 20 seconds," he recalls, laughing.
Five months later, the Reverend still tears up at the end of a show. Sweaty, his eyes slightly watery, he gets off the stage and goes around the room hugging members of the audience.
"Please, don't give up," the crowd chants, exhilarated after an hour of dancing and singing along, holding the last drink of the night. The alcohol and the music have had their effect. There is an atmosphere of complicity, of impromptu friendship. "Cause we need you now. We need you now," the lyrics go.
To Anderson, the show never really ends. Monday nights are an unwavering part of his life.
"This is just one long experience that people come in and out of. If you didn't feel it tonight, there's next week," he said. "Next Monday, we come back and we do it again."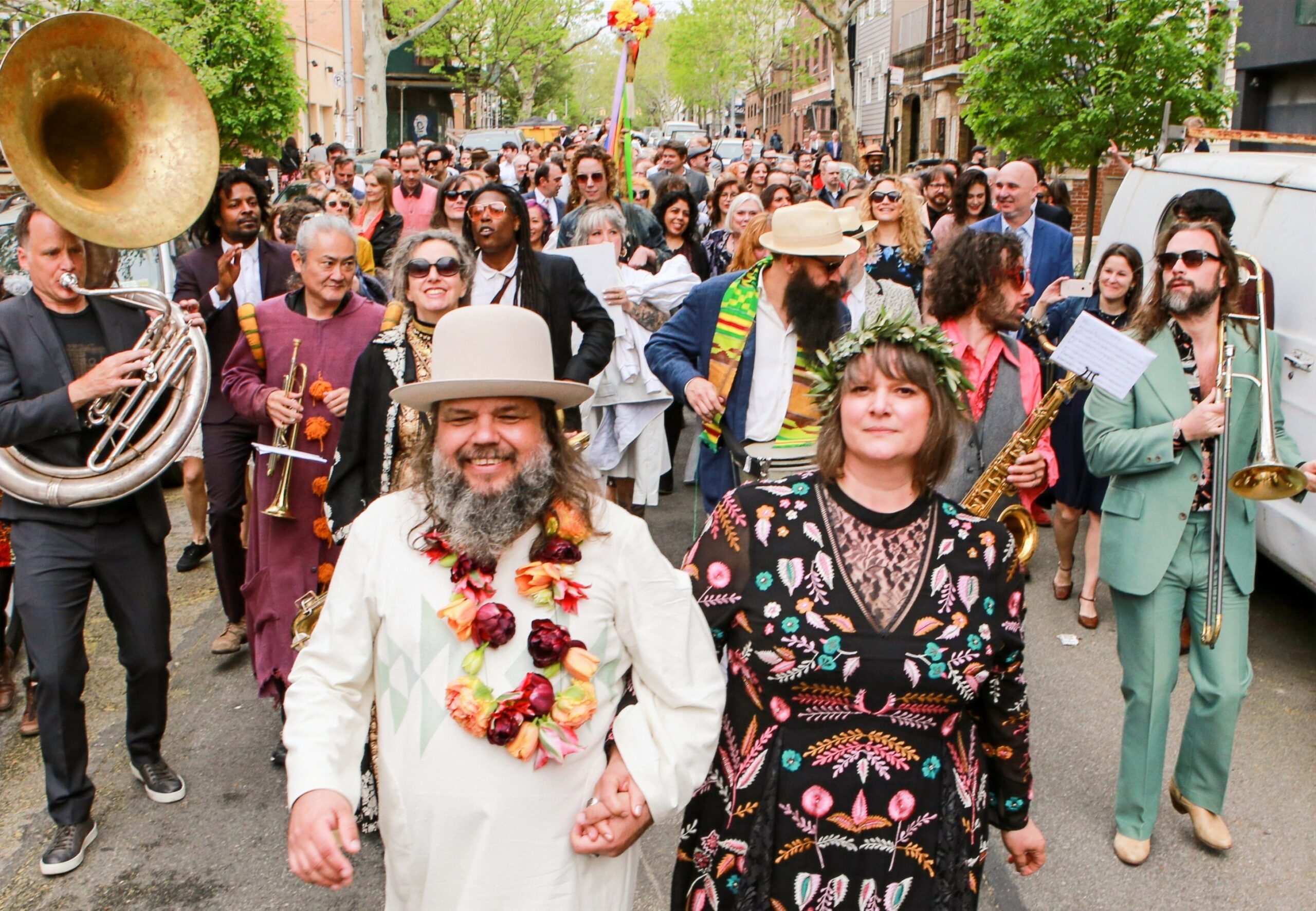 Photo by Nick Carfield
Marta Biino is an Italian freelance journalist based in New York. She recently graduated from the Columbia Journalism School and is now working as a reporting fellow at Business Insider.