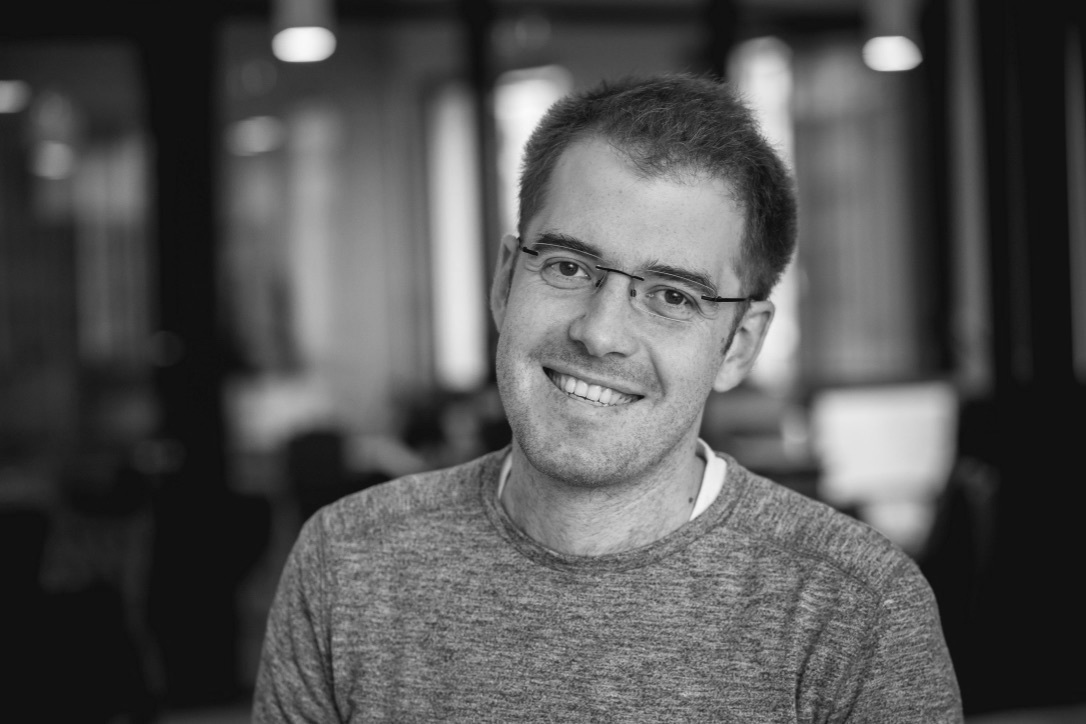 Dmytro Boguslavskyy
Cofounder at Circ
Profiles:
Scaling Up a Company From 2 to 800 Employees in Six Months
Published on 09.10.2021
While most people tend to be anxious and low in times of uncertainty, this entrepreneur thrives on the challenges that those times bring. The Vivid Minds spoke with Dmytro Boguslavskyy about e-scooter startup Circ, which together with co-founders he grew to 800 employees and millions of rides, and then sold to a Silicon Valley company.
Six years ago, I came to Berlin from Ukraine and started a job at a large digital agency, Media Consulta. Because I worked mostly with freelancers, I quickly came to realize that the freelancer hiring process was in drastic need of improvement and came up with the idea for a freelance marketplace that would bring together agencies, freelancers, and the whole process of hiring.
It was my first entrepreneurial attempt, and it didn't work out. Though we had a couple of users, the team didn't grow as expected, and without the necessary funding, the project ended up fizzling out. But my experience with investing my own money and building a company from scratch made me realize that entrepreneurialism was something that I truly enjoy.
From there, I went on to work for several other startups and eventually landed a position at Quandoo, the fastest-growing restaurant reservation platform—similar to OpenTable in the US. One day, I opened TechCrunch and saw that Lime, the world's largest e-scooter-sharing company, was undergoing a $70 million funding round. At the time, our mobile apps team at Quandoo was a very tight group, so I just turned to one of my teammates and asked if he wanted to try building a similar app, buy a couple of scooters, and see how it went. I figured that once it started working, it would be easier to get people excited about it.
So that's how I started building my new company. We were a small team, including a few freelancers. And like all startups, we faced some challenges in the beginning—for example, we couldn't launch scooters in Germany because they were illegal. So we switched temporarily to bike-sharing, knowing that scooters would eventually be allowed, and wanting to have a system up and running—and running well—by the time we started introducing scooters.
In August of 2018, after operating for six weeks, we decided to seek more funding in order to buy more bikes and expand into other markets with scooters. That resulted in a meeting with Lukasz Gadowski, the founder of Circ, which was still called Flash at the time. He said, "Okay, I have funding, but I don't have a team." I said, "I have a team, but I'm looking for funding." And that's how we started working together.
After becoming partners, we began hiring new people at a furious pace, and we scaled up very fast. The company grew from two to eight hundred people in just six months, and we opened in ten new countries. During that early period, I spent fifty percent of my time hiring. At times, it felt like a scene from a movie—I would come to the office and enter a room with nine recruiters sitting behind me, preparing sessions with candidates as we needed to quickly figure out who to hire, in which areas, for which markets, and in which cities. It was intense, to say the least.
Still, I definitely thrived on the pace of those early days. The market was booming, and our startup growth was phenomenal. I used to wake up at 4 AM for calls with China as just a normal part of my day. While I did have to shift my focus, I successfully transitioned from being part of a small, tightly-knit team to heading up a fast-growing company, where I had to make decisions incredibly quickly and delegate responsibility to newly hired managers. It was unfamiliar in many ways, but I remained passionate and found myself very happy with the way things were going.
Although my instinct was to be in control of everything and to have access to everything, I have since realized that that is impossible. Not only have I had to learn how to let go and share responsibility, but I have also learned that there are different aspects to leading and motivating a team. With engineers, for example, it's always about the quality of the system they are going to build and how it's going to evolve. Once they have a framework in which they can exist, they often prefer to work on their own. With customer support, on the other hand, it's usually best to provide structure for everything they do, with second- and third-level discussions, resolutions, and clear guidelines laid out before inviting their team to take over.
Another key lesson is just how important a good team is to a company's overall success. Initially, we were able to attract strong candidates because the core team was great. As a board member of Delivery Hero, one of Europe's largest tech companies, Lukasz brought incredible expertise and lent us immediate credibility. We also hired a key person from Here Maps, who helped the company to undergo a huge acquisition by a consortium of German automakers. In short, we compiled the best team I've ever worked with—and it proved to be indispensable.
Our network was a tremendous help as well, as most of the people we hired were through referrals. And that's how we minimized our chances of failure. We knew that a senior person with six or seven years of experience in a senior position at a great startup was obviously capable of doing the job. The only question that remained was whether he or she could do it at the speed we needed, and with the resources we provided. There is always a gut feeling when it comes to hiring the right fit, but during interviews, I would also ask people how they would resolve a specific problem, so that I could see in what direction they would go. It's a strategy that has served me well so far.
Of course, despite our success, our team also encountered many challenges along the way. For instance, every time we entered a new country or introduced a new scooter model, we had to launch overnight. We would receive containers that had to be prepared before we sent our teams out onto the streets, and sometimes integration would refuse to work on the prototype, or twenty trucks and the team would just be standing around, waiting for the problem to be resolved.
Sometimes we needed overnight shifts, which certainly required a dedicated team. Sometimes we had scooter outages with downtime of an hour or so, when nothing worked and no one understood what was going on. During times like those, I was under continual pressure from the other co-founders—and from everyone else—because we were literally losing money every minute. I had to constantly walk away from them so that I could mentally focus. But in the end, we always found a solution.
Having ten team members based in China presented its own unique challenges, so we had those to tackle as well. I myself traveled there multiple times, which quickly dispelled whatever ideas I'd had about what to expect. When I first arrived, it was like, whoa! I was surprised to see that the cities were huge, the people were sophisticated, the economy was booming, and the streets were filled with BMWs and Mercedes-Benzes. It was a totally different world. Because our technical team members barely spoke English, I had to have everything we wanted to do translated for them. Not only that, but we also had to build one hundred products in half a year, as well as get them certified and properly prepared. Combine those issues with the challenges of scaling up a startup, and you might begin to have an inkling of what my life was like. Even when it was my wife's birthday, I still had to remain connected with the team, too.
But all that intensity, focus, and hard work paid off. Circ became the first e-scooter company to reach a million rides, just three months after our first public ride in February of 2019. It was a huge success—after which we did end up slowing down a little. We recognized that we needed to be efficient and avoid expanding too fast. In addition, the hot season was behind us, which gave us a natural opportunity to ease our pace a bit. Time had been flying by for all of us, during which we'd been squeezing what felt like a month's work into every week, and it was finally time to take a breath and look to the future.
It was then that we started talks about acquisition by a Silicon Valley e-scooter company called Bird (the fastest company to ever reach the $1 billion valuation), unfortunately I can't get into the details about the acquisition here. I'm actually really excited about the uncertainty; in fact, right after I realized that the company didn't need me quite as much, I started working on another project that inspired me. I've always felt that if I could transform my feelings of anxiety into excitement, and channel it into something productive. I also recently read a book BoredOut!, about things that prevent people from becoming bored or burned out, and I really connected with it.
So, with all that being said, how exactly do I stay calm and energized? My dad taught me a little secret that they use in professional football, which I've found works well for me, too. Soccer players have to run around the field for ninety minutes with no time to relax, but there are always micro-moments in between the action when they can rest for just about ten seconds at a time. I look for those tiny little intervals in my own life as well, and, in those moments, I focus on diving into a quick meditation and relaxation session to keep myself mindful and refreshed. After those ten-second moments throughout the day, I feel good and ready to move on.
Prepared for The Vivid Minds by Anastasia Chernikova