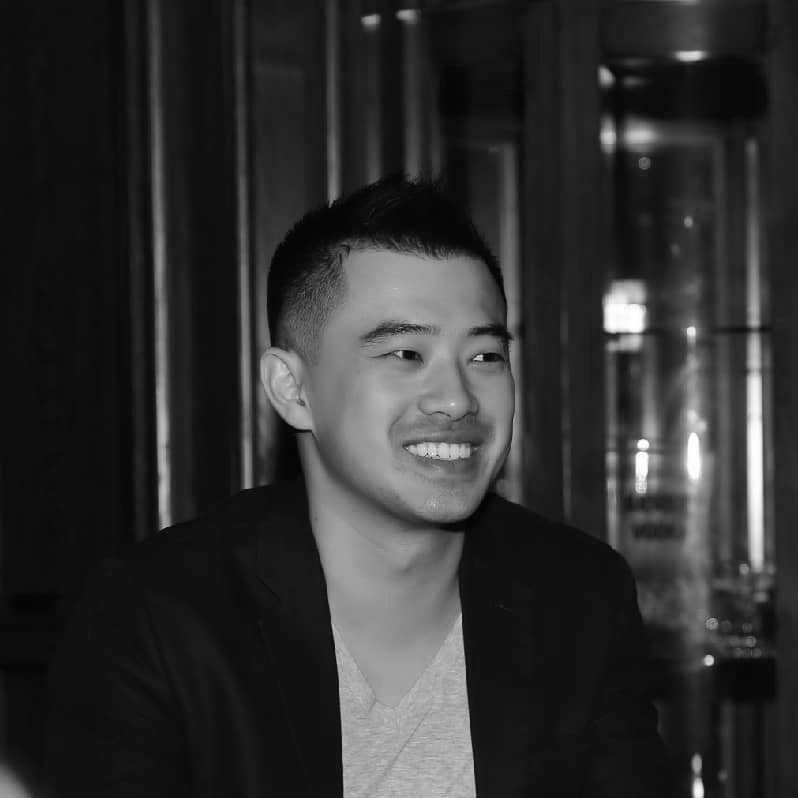 Ker Zheng
Marketing and Partnerships Manager at Azoya
Surviving the Coronavirus Crisis in China
The novel coronavirus first appeared in Wuhan, China, in early December of 2019. It was initially thought that the virus jumped from animals to infect people at a seafood market and spread from there, but another analysis of early cases found that the first patient to get sick did not have any contact with the market. Experts are still trying to trace the outbreak to its source. The vast majority of COVID-19 infections are still in China, but the rate of new cases there has slowed. You can find all the currently reported cases on this map. Ker Zheng, a twenty-nine-year-old Chinese-American from Rhode Island, who has been working at a tech company in China, shared his story of enduring his time in lockdown.
For the last month and a half, I have been under lockdown inside my home in Shenzhen, where I live in a small one-bedroom apartment.
This is how it all started. This year's Chinese New Year break began on January 23rd, just when news of the first cases of the virus in Hangzhou began to trickle in. For those of you who don't know, Chinese New Year is the biggest holiday of the year in China, during which the entire country is entitled to one week off from work.
That day, I took a high-speed train with my mother to visit relatives in Fujian Province, located across the strait from Taiwan. At that time, people were just starting to wear masks, but other preventive measures had yet to be taken. We had our normal Chinese New Year banquets, like we usually do every year, and I was able to catch up with my extended family.
But, a few days into the holiday, news spread that cities had begun to quarantine people and lock down entry and exit points.
Inter-city bus travel was canceled where I was: only private cars were allowed to come and go. Some of my relatives panicked and were afraid of being prevented from leaving, so we packed some extra food and drove to the capital city, Xiamen, which is a city on China's southeastern coast in Fujian. At that point, everything but convenience and grocery stores was shut down, partly due to the holiday and partly due to the coronavirus. Five of us were living in my relative's small two-bedroom apartment, and I felt like I was intruding, especially since I consumed the most food!
Two days later, I took a train back to Shenzhen. This was when things started to get scary. On the way back, the train station was nearly empty, and the train itself was maybe only twenty percent full. Granted, I was going back a few days before the holiday was over, but in China train stations and trains are typically so full that there's often nowhere to sit—trains even have standing room tickets to accommodate demand.
A few days later, my apartment complex shut down all first-floor exits and re-routed everyone to one large exit on the third floor, where they had auxiliary police officers and guards stationed. Police officers came to every apartment to register people and track where they had come back from and whether or not they had a fever. We then had to apply for an entry/exit pass to get in and out of the apartment complex. Guests were not permitted, and families were only allowed one pass at a time.
Subway trains and buses were still running, so people could get around, but everyone had to wear a mask and check in by scanning QR codes with a WeChat app. This allowed the Shenzhen government to track your movements and location in case someone spread the virus. At the time some restaurants were still open, but after a few days they shut down completely, offering food delivery only. Actually, food- and grocery-delivery services are prevalent in China; Internet giants like Alibaba and Meituan have app platforms that can offer delivery for less than a dollar per meal. I had some friends who relied purely on these services and didn't leave their homes for a month!
For me, being at home alone was really painful. The weather started getting warmer, but being alone inside all day really gets to you, especially if you're an extrovert like I am. Companies started extending the Chinese New Year holiday by days and even weeks as uncertainty grew. Finally, my company announced that we would all be working from home for an indefinite period of time. So what'd I do? I stocked up on groceries, borrowed a friend's Nintendo Switch, and downloaded twenty-plus books on my Kindle.
Things started to improve in the beginning of March. Though China's measures might seem draconian by Western standards, for the most part, they worked. There haven't been any new coronavirus cases in Shenzhen or Guangdong Province for a few weeks, and it looks like most companies are going back to work. Wuhan is closing down its makeshift hospitals as more patients get released. Office complexes still have checkpoints where people check their temperature and have to check in on a mini-app on WeChat, and we all still wear facemasks in the office. In Shenzhen, restaurants and bars have been reopening over the last two weeks or so. Subway trains and buses are now packed with people, though they still have to wear facemasks and check in.
Right now, the biggest fear concerns re-entry infections: new coronavirus infections trickling in from other countries, such as Korea or Italy. The government has now forced everyone flying in from impacted countries to quarantine themselves for two weeks inside designated areas. This means that businesspeople coming into China on a short trip have to live inside a hotel for two weeks before they can leave.
All in all, I am relieved that things are getting back to normal. It also makes me realize that China's authoritarian governing style has its pros. I'm not sure that any other country in the world can build thousand-bed hospitals in six days or place guards at every apartment complex in the city.
It's also proved that Chinese Internet companies have become essential. Online e-commerce, logistics, and grocery-delivery services have kept everything available throughout the lockdown.
As countries around the world adopt similar measures, I wanted to leave a few pieces of advice for those who may be quarantined in the immediate future:
Stock up on essentials and food. Items that I noticed sold out quickly included fresh vegetables, condoms, toilet paper, instant noodles, etc. E-commerce delivery slowed significantly during this time frame, so it's better to go to the grocery store in person.
Buy some home fitness equipment. I had friends that purchased yoga mats and resistance bands off of Taobao. As of March 13th, every gym in Shenzhen is still closed, and they're likely to be among the last businesses to re-open.
Don't underestimate the coronavirus. It is highly contagious and can wreak havoc on your lungs. Though older people are at greater risk, being a carrier can quickly infect many people around you. Don't be that guy!
Consider flying off to a beach town. I had several friends that went to places like Thailand, the Philippines, or Bali once they started working from home. As of now those places are still safe, but one has to consider the quality of the local health-care system if the coronavirus was to take off.
All in all, the quarantine period can be nice at times. Being alone at home day in and day out gives you more time to do the things you normally don't have time to do, like clean, read, or catch up with family over the phone. It also forces you to be more introspective and to re-evaluate your life, career, and relationships. Take the proper precautions, but, if you can, try to make the most of this strange time.