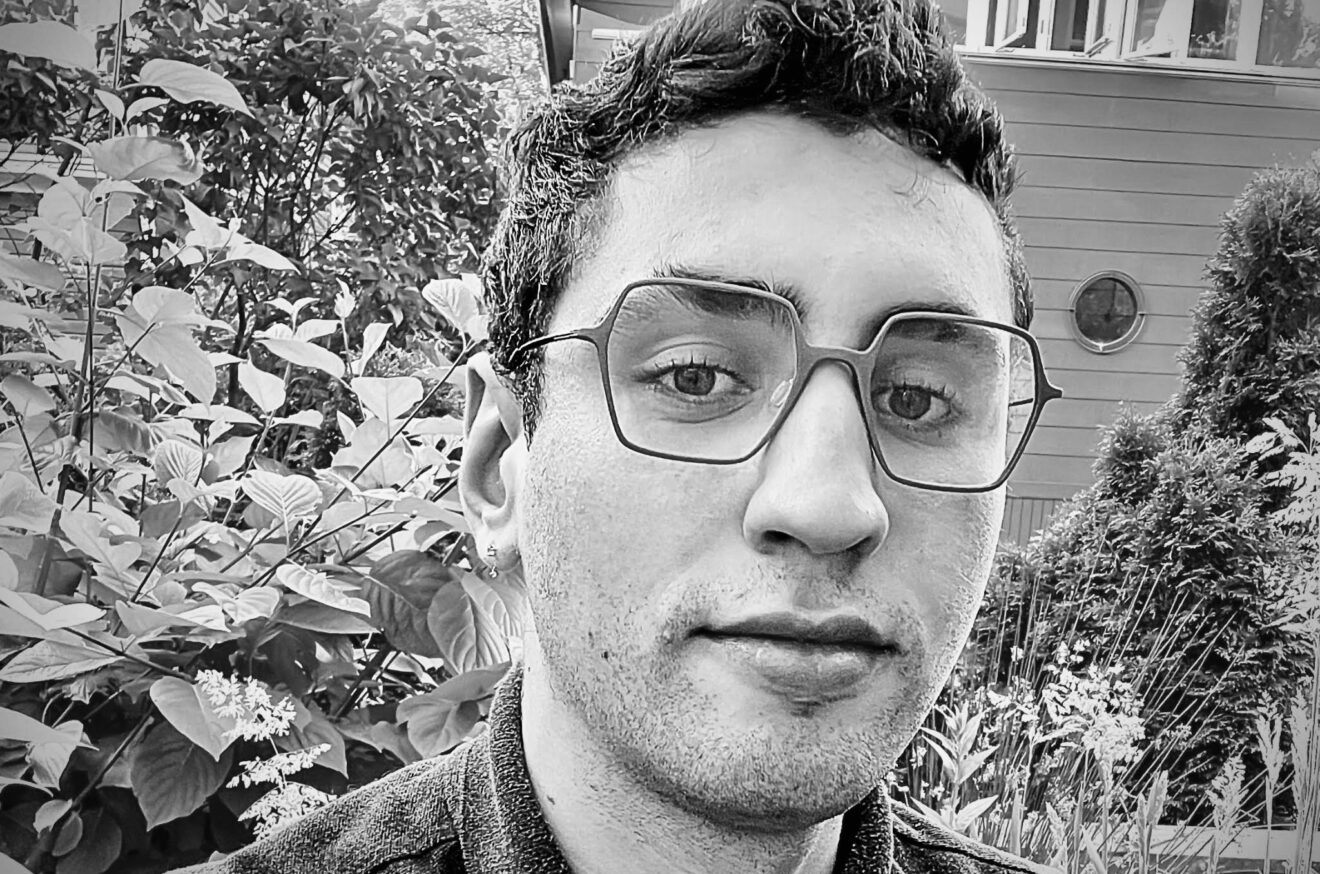 This 29-Year-Old Is on a Mission To Strengthen Marriages Through Kids' Daycare
Justin Jiron is the founder of KIPO, an evening childcare service in Lake Oswego, Oregon, that he founded to give parents a break from their kids and strengthen their relationships. Vivid Minds spoke with Jiron about his childhood trauma when his parents got divorced, and his ambitions to fix families through allowing parents to spend more time together.
Like 40% of American couples with children, Justin Jiron's parents didn't stay together. Recent research shows that children of divorcees are more likely to experience fear, distress, sadness and abuse.
Jiron was 7-years-old when they felt strain on their marriage. Based in the US, they didn't have a support system to help with any issues. His mom's family was in Palestine, and his dad's family was scattered around the U.S. They got advice from friends, but it wasn't the sort of advice Jiron agreed with. "It would be more like, 'why aren't you leaving him?,' 'you should leave him'" Jiron recalled. Friends would encourage the separation. Jiron believes that people should always try to support both parents and encourage to bring resolution instead. What he sees now is that couples often wait until the relationship has "already fallen apart" before seeking help, so all friends and counselors can do is solidify the separation.
As an adult, Jiron wanted to help prevent relationships from deteriorating to the point of divorce. One of the biggest relationship stressors he saw was a lack of childcare. "Parents weren't able to spend time with their spouse or have time off from being a parent," Jiron said. "They would go to work and then from work they would go straight into being a parent and not have any downtime to connect with their partner or other relationships that are important to them."
As a 28-year-old, Jiron set up KIPO: Kids In, Parents Out, a program run with the help of employees and volunteers from his then employer, Mountain Park Church, that provided free childcare one evening a month for any parents who signed up. He ingrained his goal of strengthening marriages into the program.
He works to show kids successful marriages, something he lacked when he was the same age. At each KIPO event Jiron recruits at least two volunteers – couples married for at least 40 years – to serve as mentors. When the parents of the kids in the program have an anniversary, KIPO volunteers celebrate it.
"Imagine a kid seeing their parents being recognized for their marriage," Jiron says. "Maybe they don't fully understand it, but they would take that, they would embody that. They would remember that 'my parent's marriage is celebrated at a grand scale.'"
Jiron describes American culture as something that celebrates separation with images like "self made man" and "lone wolf." His dream is to create a culture that celebrities union instead.
A Day for Reconnection
"Statistics show that if you spend time with your spouse, you're less likely to divorce them," Jiron said. He works to make KIPO as fun as possible for kids, who range in age from 3-years-old to 8th grade. Each month has a themed activity, some of the more elaborate nights included Wheels night, where kids played games involving bikes, scooters, and skateboards and got instruction from a local skateboarder and Parkour Night.
Keeping KIPO fun encourages kids to ask their parents to bring them back and also brings in more referrals. When parents use KIPO, staff make them agree to use the time to further a connection. "It's not going home and watching Netflix," Jiron says. "It's going out and doing something new."
Over the thirteen KIPO nights before the program's hiatus, Jiron built up a network of restaurants and other date spots to maintain a list of locations parents can go. He also invites sponsors, who provide services ranging from activities and food for the kids at KIPO, to places where parents can go for their date nights.
"For parents, it was a huge resource," said Camille "de Camille" Schectman, a parent who used KIPO for her 6 and 8-year-old children. Schectman and her husband both work from home, her as a professional painter. "It's hard for [my kids] to respect my boundaries and for me to enforce them because they're still too young for me to just close the door and be here for hours," she said. Schectman and her husband avoid talking about their kids on their KIPO dates, "we can have fun and kind of create our own memories and not just have it revolve around the kids." Compared to past generations, there are no aunts and uncles to help raise kids, "So when the community steps up and offers something like that, it's really valuable," – Schectman adds.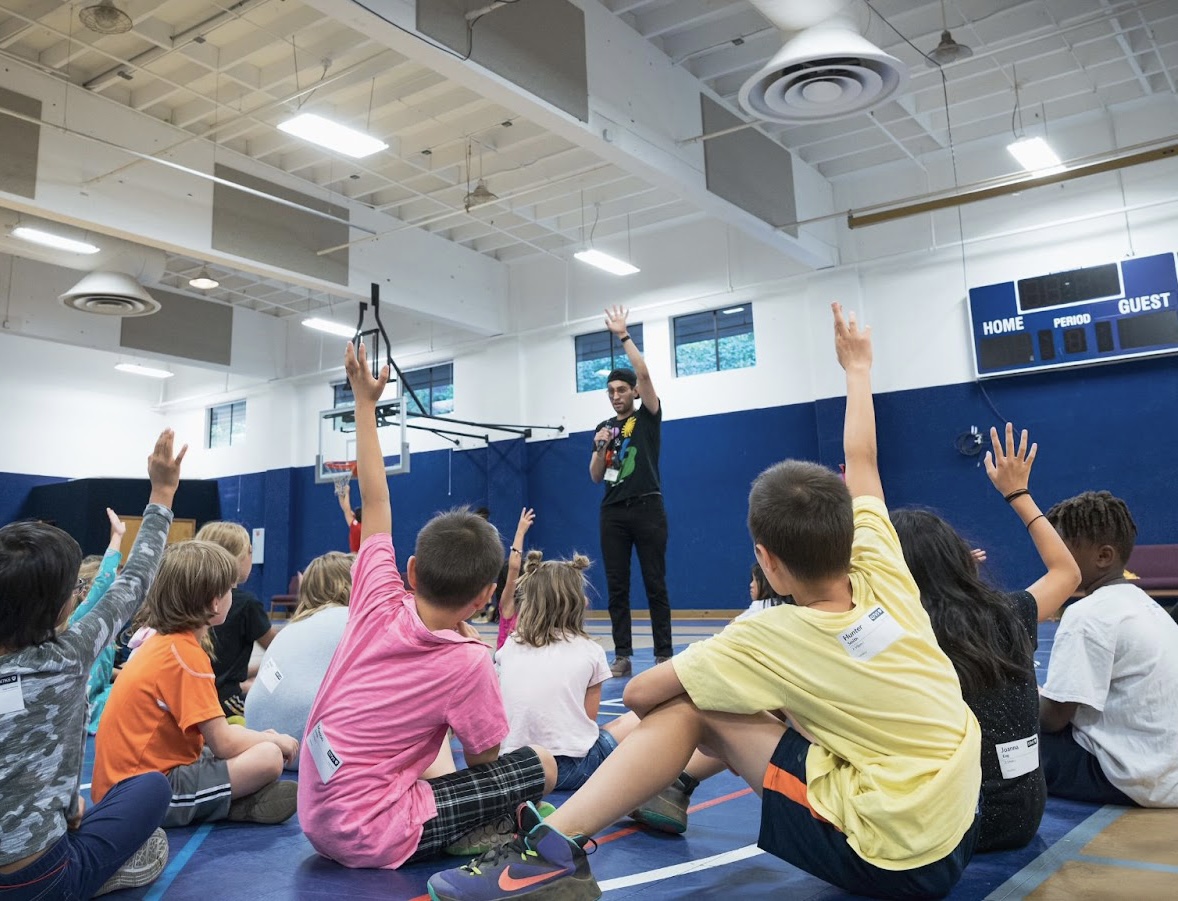 Justin Jiron playing with kids at KIPO
Parents have spread the word. KIPO grew from ten kids the first night to 67 in a year. Jiron surveyed parents who used the program, and all of them agreed that KIPO helped them reconnect with their partner and gain a new community.
Jiron is now working on expanding the program. He wants to spread KIPO to six locations around Oregon over the next three years, and then expand to other states. To put it in his own words, he wants "to see the most affected couples by the scale of family well-being."
Prepared for Vivid Minds by Alan Torres, journalism graduate at the University of Oregon and news reporter at the Register-Guard
Alan Torres