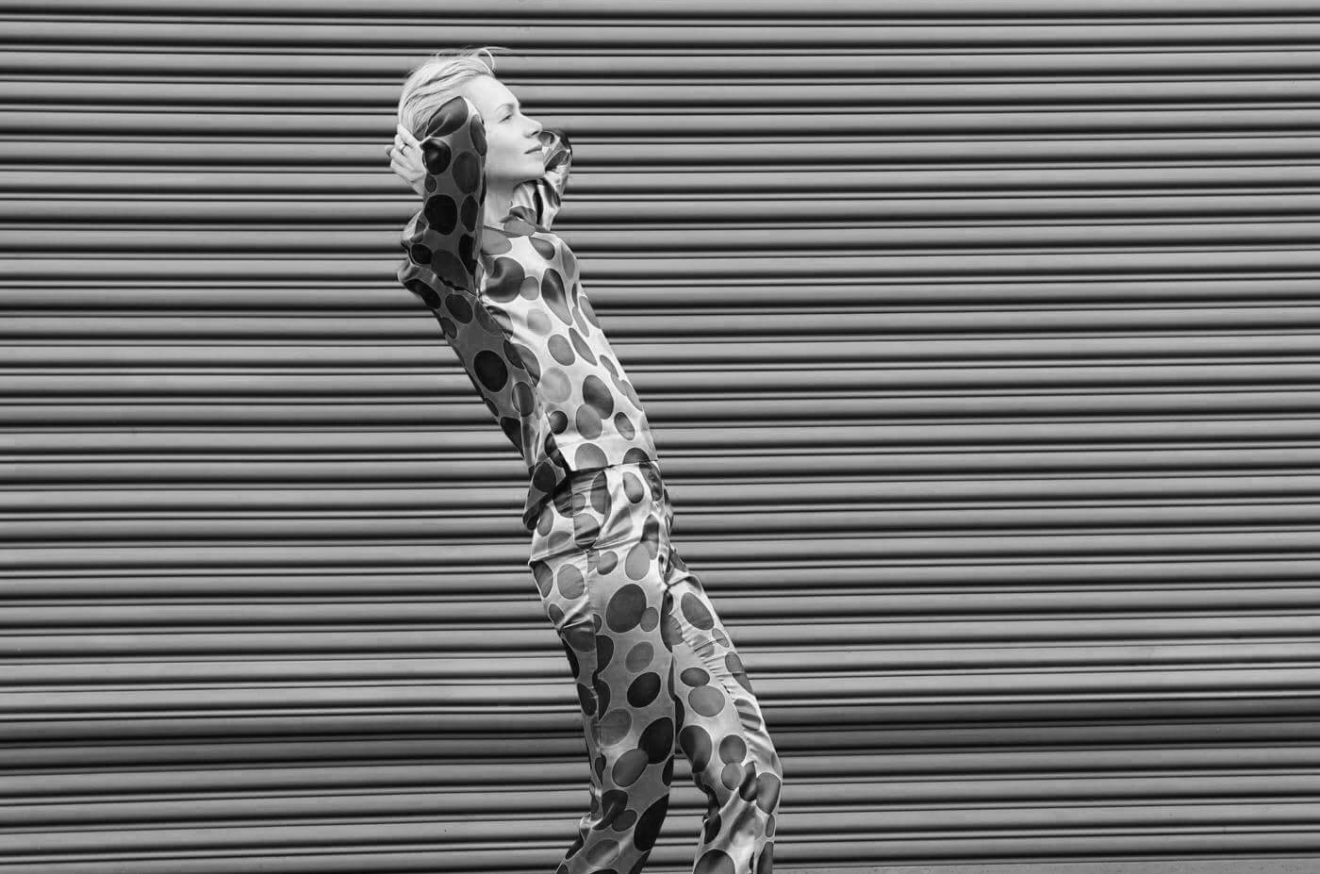 From Immigrant Outsider to Art Entrepreneur
Nobody who meets Christina Steinbrecher-Pfandt is surprised to know that she works with art. There's something about her or, better said, everything about her – from the platinum-blonde undercut pixie hair to the fashion-forward garments, and even the hyphenated European name – screams "art".
Not the street kind, nor the classical, but contemporary, unreachable, by-appointment-only gallery kind of art. And though she has been in the field for over 15 years now, talking to her doesn't feel hermetic – like a museum wall label – at all. The truth is that Christina is an outsider, at work and at heart, and her plan is to make art more accessible than ever.
Throughout her years working in the art world, she witnessed its inconveniences: artists not being paid on time, customers having to deal with complicated logistics, widespread forgeries, and opaque pricing. In 2020, to remove every obstacle of the art trade, she shifted her focus to NFTs and created a marketplace and e-commerce platform. But unlike dozens of others, it allows people to participate actively in its governance and profit from it.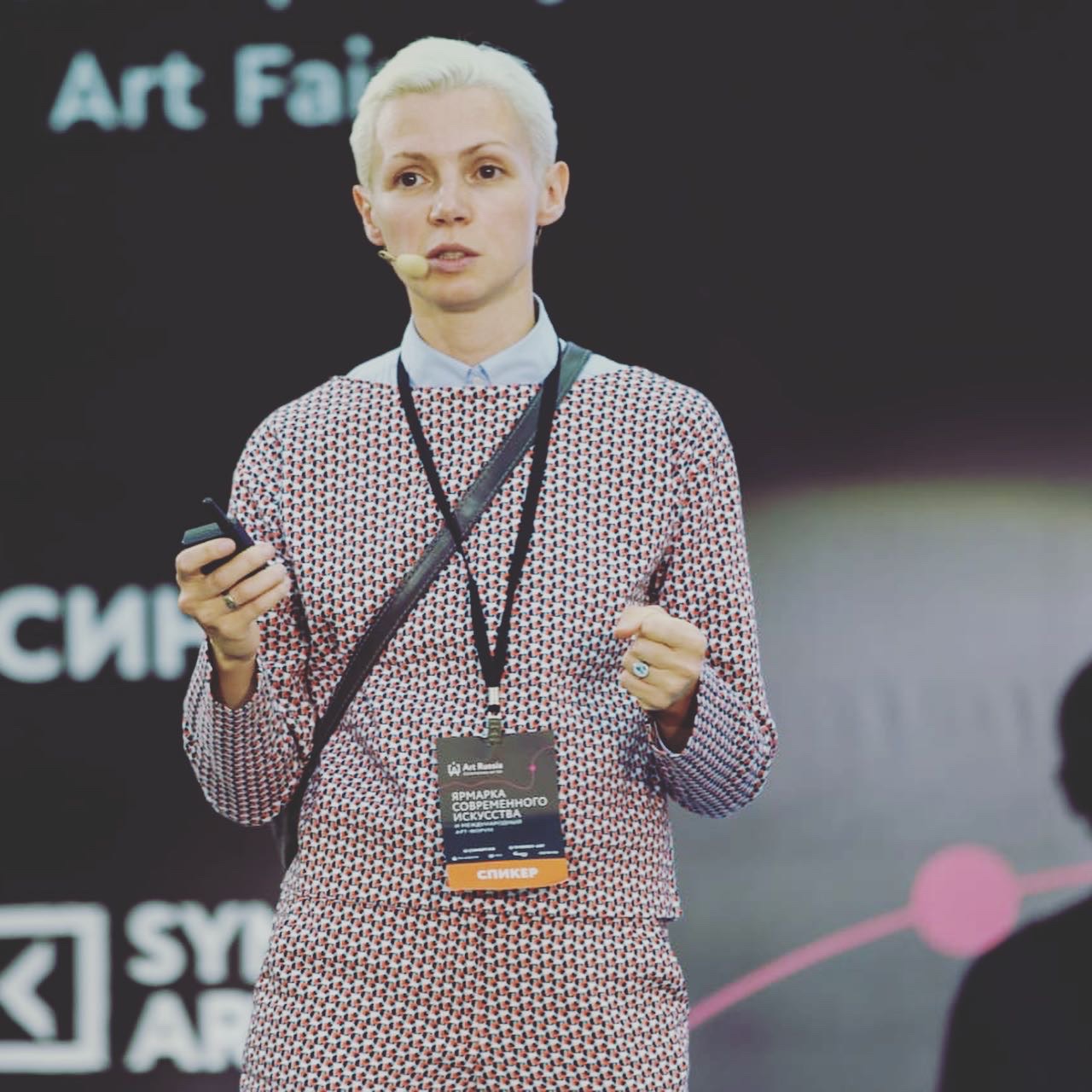 Her platform blockchain.art, or BCA, is intended to give this power to every stakeholder.
Her dream is to make the art world a decentralized, self-governing community that is free of gatekeeping, where everybody can easily own a transformative art piece. Buying and selling art will be as easy as anything else, with all the guarantees and peace of mind for everyone involved.
"You don't have to be in London or New York or any great city to participate in the art world anymore, NFTs are connecting artists and the public from every corner of the planet", says Christina. "The art world will never be the same again".
Foreigner at birth
Christina always felt an outsider. Her family had migrated from Germany to Russia in the late 1700s by Catherine the Great's invitation to populate vast empty land. But over 200 years later, in the Soviet Union, the country she was born in, her documents still stated that she was a foreigner.
Moving to Cologne in West Germany when she was eight didn't help either. The fall of the Berlin Wall and the collapse of the USSR sent droves of ethnic Germans to the country, but unemployment was rampant. In 1990 alone, 389,000 people arrived in Germany from the East, and they were not welcomed by locals.
"I remember people asking us where we bought our nationality, and telling us to go back to where we were from. It was dire".
Christina was told to shut up, study, and get a job. That was her parents' plan for her. Not because they were mean, of course, but once beaten, twice shy: a family that was sent to the labor camps in Siberia by Stalin for being different (Germans were the enemy in World War II) just wants to be left alone.
"They would tell me: tuck your head, don't draw attention to yourself, try to blend in, just pretend you're German".
She led that life as a child and teenager, working from the age of 13 delivering newspapers, and keeping herself busy.
In the 1990s, Cologne was an important center for contemporary art. And though Christina's parents were oblivious to it ("they were just trying to make ends meet"), American art started to show up on her radar. A friend's mom invited her for a Keith Haring exhibition that blew her mind. The Museum Ludwig held a Roy Lichtenstein exhibition that stuck with her. And, after reading about its premiere in the newspaper, she watched Matthew Barney's iconic film Cremaster Cycle.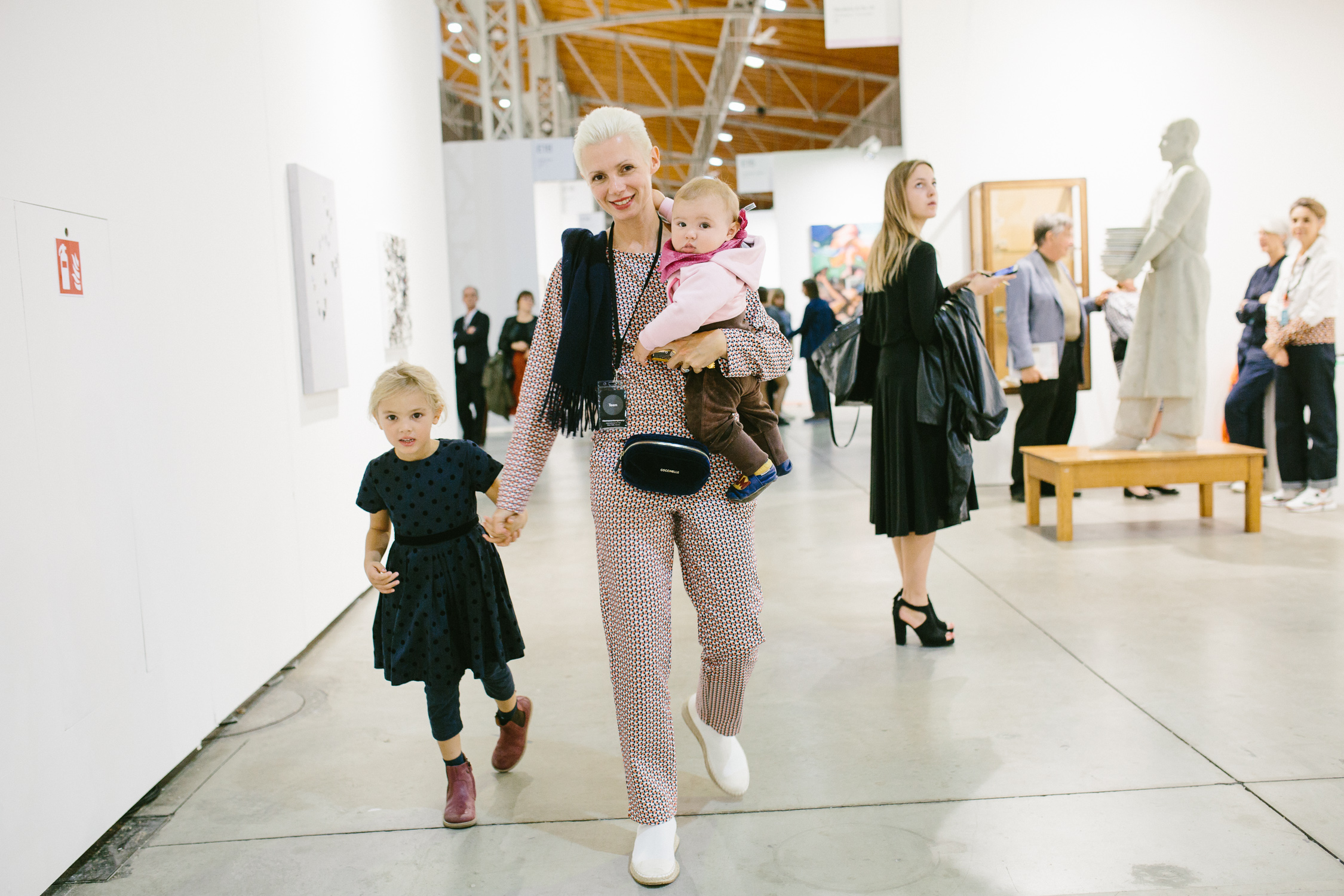 When Christina's graduated from high school, she did what her parents told her to do and got into Business School in the Netherlands. But she didn't see a point in working for a big corporation.
"I didn't find it fascinating. I felt art could change perspectives, and make your world bigger. It filters your surroundings through new lenses and experiences that open up your understanding of the world… This was for me the driving cause to go into art", she blurps out without a pause to breathe.
That led her to pursue a Masters' degree in Contemporary Art at the venerable Sotheby's, in England. While her aristocratic colleagues enjoyed the best London could offer, she was eating tuna and corn every day in her tiny apartment that she took out a loan to pay for.
Odd is the new Black
The Sotheby's diploma led to a number of jobs at galleries and art fairs, which eventually led to an invitation to be the artistic director of VIENNAFAIR in 2012. By then Christina was not a scared child anymore, of course, and she could see that being an outsider has its advantages: an original perspective.
London, New York, and Basel were and still are the main centers for contemporary art in the world. But Vienna is unique in many senses: it's the passageway from the East to the West, big enough to absorb all the tourism with comfort, but small enough that one can do everything by walking, not to mention its hundreds of years of history in high culture.
"Vienna didn't grow in the art world's eyes because it's similar to New York or Basel, but because it has its own character".
NFTs before it was cool
The stir up she promoted in the Vienna scene was a huge success, making it to the top 20 international art fair ranking by the UBS Art Market Report. The number of attendees more than doubled. She headed the festival for 7 years until her husband, Stefan, got a job in the telecom industry in San Francisco in 2016.
At first she stayed in Austria, and would visit Stefan every now and then. But it wasn't long before Silicon Valley's tech world started pulled her in. Once she learned about blockchain technology, Christina immediately saw the potential for disrupting the art world.
It was the solution for every pain point in the art business: proving authenticity, transporting the artwork, providing royalties to the artists, and giving access to the general public. But to her surprise, back in 2016 this intersection of tech and art felt very lonely. Where she thought a bridge between two worlds would bring everybody together, people both in arts and in tech showed zero interest in her idea.
"I felt very much like this alien! On the tech side, VCs wanted a track record, wanted to know how much money NFTs had made in the past. On the art side, artists were telling me they were trying to sell digital art for 30 years with no success".
But if nobody was listening to her ideas about using blockchain and NFTs to sell and distribute art pieces, she would change and test and iterate her pitch until it started working.
"I have way more than a hundred versions of my deck, I emailed and called and met hundreds of VC investors. I got better and better at these meetings, learned the way introductions and social connections work in the US, and eventually started to get more positive responses".
In December 2020, she received the investment ($300K from Lupa Systems and Betaworks, based on CrunchBase), and blockchain.art was born.
Then, all of a sudden in 2021, NFTs were all anybody could talk about. In March, Christie's auctioned its first NFT, a collage of works by the digital artist Beeple, for 26 million dollars. It became the talk of the town. In every town. And here is Christina: for the first time in her life, the right person, at the right place, at the right time. The world finally caught up to her odd idea. But is she happy about it?
"I still feel weird because I'm in this for the art and the community, and I don't know whether this NFT boom is about art or about the prize money".
Once an outsider, always an outsider.
By Felipe Carneiro, a Brazilian journalist with over 15 years of experience in the most prominent newsrooms in Latin America. He has a passion for storytelling and transmedia, and when he is not working on journalistic narratives he can be found playing lullabies on the guitar to his one year-old baby girl, Nina.