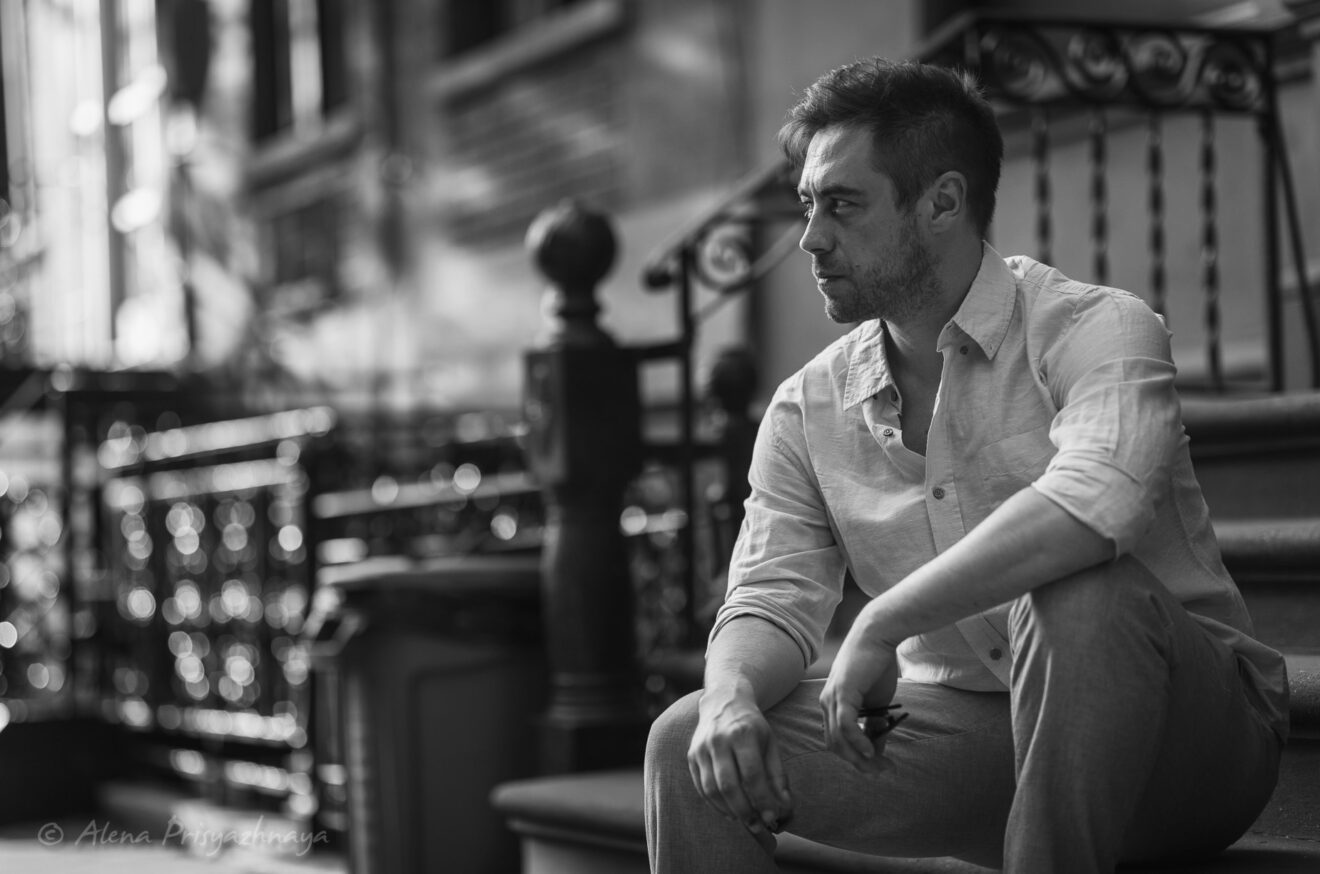 How This Entrepreneur from Ukraine Built a Business in the Midst of War
Denis Belkevich, CEO of Fuelarts, an accelerator for art-tech startups, was born in Kyiv, the capital of Ukraine, in 1981. For the last ten years, he has been creating tech projects that allow art collectors to evaluate their art pieces in real time. In 2022, all of his work, along with his life, appeared under threat. When Russia attacked Ukraine in February, Denis was in Kyiv, though his passport was in the evacuated US embassy. He spoke with Vivid Minds about his experience during the first days of the war, how he stayed sane amid falling missiles, and why he didn't lose faith in his work and even managed to launch a partnership with a crucial partner, Tezos, from the bunker.
This as-told-to essay is based on a transcribed conversation with Denis Belkevich. It has been edited for length and clarity.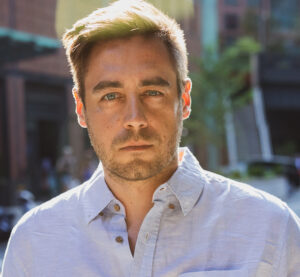 Denis Belkevich
CEO of Fuelarts
"I was shocked when it all happened"
In 2022, my parents, who also live in the US, tried to dissuade me from going to Ukraine. Before the war started, they had a gut feeling that there would be a war. I still had to go for some paperwork. First, I had to apply for US citizenship and decided to do it in my homeland. Second, one of the Ukrainian venture capital funds wanted to invest in Fuelarts, and I flew there to negotiate. There was also a subconscious desire to be around my people. Thus, several days before the war, I flew to Kyiv and brought my passport to the U.S. embassy.
People in Ukraine did not believe there would be a war. They were sure that even if Russia attacked, Ukraine would be able to resist and win. They've believed this since 2014 – those who didn't believe moved away a long time ago. I sincerely believed that in our time, international conflict was resolved through negotiation, not with armies. I was shocked that it turned into war.
In the early morning of February 24, my mother called me from the US. She said: "There are explosions in Kyiv. We see it on TV." As it turned out later, they had watched scenes from the Syrian war, since American television crews had no pictures from Ukraine. I told my parents that there was no war, and that I hadn't heard anything. And right at that moment, there was an explosion outside my window. My mom heard it.
I had to gather all the information I could in order to understand what to do. Unfortunately, there were no official sources, just a couple of blogs. I made coffee and called my mother and promised to return alive.
I realized that if the war did not end in three days, it would not end for a long time. Therefore, I needed to spend those three days concentrating as much as possible on my safety and work. There were two other Ukrainians in my company of eight people. My mission was to keep my staff safe and make sure that my company survived. I felt deeply responsible for each person, and this also helped me.
It was necessary, as my grandmother put it, "to start the day right." But what if it had already started wrong? I didn't know, for example, that Russia was already bombing military airports, and that the one in Gostomel was just three miles away from my house.
When an explosion occurs nearby, people either cannot do anything or they begin to act unusually. Apparently, for me, the unusual coping strategy was to think about work. I started covering the windows after I held a meeting, calmed everyone down and distributed tasks. That day we were supposed to run a webinar with a foreign NFT artist who had already woken up and asked "Won't the sounds of explosions prevent us from hosting a webinar?" We decided to postpone it.
When the artist announced the postponement, people started tweeting her with accusations: "Don't use politics for your own PR." I had to explain that this was not PR and that I was in Kyiv.
While waiting for my staff in NYC to return to work, I went to the supermarket. I spent two and a half hours there – the lines at the entrance, to the shelves, and to the registers were huge. I stood there and thought it wasn't worth waiting. But in the afternoon, you had to spend up to twelve hours in line. I was lucky, it turned out.
All the people in Kyiv who said that nothing would happen began to act differently: some were in shock, others were already outside Ukraine or refueling their cars and packing their suitcases in advance.
At a meeting that evening, one of our employees – a C-level team member from Boston – announced that she was quitting, which screwed up our operations for some time. As it turned out, she thought that I would not survive in Ukraine, and therefore that the company wouldn't survive. Foreign investors in Fuelarts took the same approach – bailing out on committed capital. Some other businessmen even asked if I wanted to transfer my shares to them in case I didn't survive. I needed to accept this. When the employee resigned, I got rid of a toxic player. Investors are businesspeople, after all; they act from their business instincts, not from personal motives. In the end, I didn't transfer any shares, and that helped me stay calm and collected. Just like the phoenix, I had to rebuild everything with my NYC partner and team. Thank God that we are back on track now, welcoming new investors and cultivating new relationships like Tezos, one of the largest organizations in the blockchain space.
"What if a missile hits now"?
On the second day, it got really scary. The windows rang, and everything seemed to shake. Even scarier was the change in normal human behavior. Realizing that I needed to take a shower, I couldn't stop thinking: "What if a missile hits now"?
The shower was the most unsafe place to be because, if there was an explosion, tiles could splinter and cut a person. I decided to have a coffee. At the coffee machine, I began to think that any loud sound could scare everyone in the house. Thoughts were spinning in my head: to quit my job, sell my business, give away money, sign up as a volunteer… Emotions were running high for about an hour, and before I realized that I had to pull myself together. I told myself that repeatedly. Afterwards, I forced myself to take a shower, turn on the coffee machine (covering it with a blanket to block any noise), get dressed, open my laptop, light a cigar. I thought: "It's much better to be killed when you're well-dressed and feeling great."
On the third day, I could no longer stay in my apartment. It was on the edge of Kyiv, near the forest in the direction of Irpin, Bucha. Several windows in the apartment were already blown out. Besides, three days had passed, and the war was not over.
My friend drove me to the Polish border, but I couldn't cross it because I didn't have my passport. I found out that I could get it through the Ukrainian Ministry of Foreign Affairs, but I would have to wait some time. I went to a sports camp in the mountains where I had been cycling many years ago.
A week later, a missile struck an underground bunker, but in general it was a safe place, and I spent six weeks there until my passport was returned to me. Fortunately, I had an Internet connection and it was possible to work.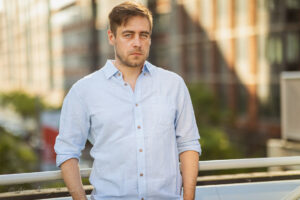 I decided that everyone should do their own thing. My work was helping my colleagues and other Ukrainians stay afloat. It's one thing to win this war, it's another to redevelop Ukraine after victory. Thanks to my connections in the US, I was able to assist the cooperation efforts of the Ministry of Foreign Affairs and several charitable organizations, including UNICEF, so that they could work in Ukraine with the locals. I connected private companies with a charitable foundation called World of Future, based in Chernivtsi, another city in Ukraine. We created the Art World Ukraine platform, through which we collected information about financial resources available for Ukrainian artists. In the first month alone, we uncovered more than 200 opportunities. We also connected local artists with foreign curators who helped them exhibit their work. The platform is still in operation; in total, more than a thousand artists have sent us works. Several dozen Ukrainians have received financial aid. Moreover, we've launched a free business course for Ukrainian entrepreneurs who want to get into accelerators.
At the same time, we were preparing our first market report on investments in startups from Fuelarts. Our designer worked from a bunker in Kyiv, and I worked from a bunker in the mountains. Our SMM manager also stayed in Ukraine. The report should have been more business-oriented and in monochrome, but the designer chose insanely bright tints reflecting his emotions and anxiety, particularly as a person collecting data in a bunker. He continues to live in Ukraine.
"There are other wars going on"
When I returned to the US, I threw myself into work. These efforts paid off: Tezos, one of the most popular blockchains for NFTs, became our partner in launching the first acceleration program for art-tech startups.
Looking back, I realize that my understanding of this war developed only when I came back to the US. The first three days were shocking; I could only repeat the words "this can't be happening to me." Then, when I was away from the front but still in Ukraine, I began to think that it was no coincidence that I was there at that time – I needed to do everything in my power to help.
When I was back in the US, I was surprised by what some people were telling me (and still do): "We're sorry, but don't you understand that there are more than forty wars going on in the world at the same time? Yours is no worse, it's just in the media more often." The whole point is that until war comes to your home, you cannot understand what it is. You do not think about it, even though you know it is happening somewhere.
Most people are callous about the suffering of others. It's scary to think that, especially if you're the one who's suffering. The war shows us that it's essential to be mindful of human life during peacetime and during war.
Prepared for Vivid Minds by Anna Kholyavko, freelance journalist based in Los Angeles. Edited by Anastasia Chernikova, Editor in Chief of Vivid Minds based in New York. Proofread by Christopher Lapinski, freelance editor based in Pennsylvania.