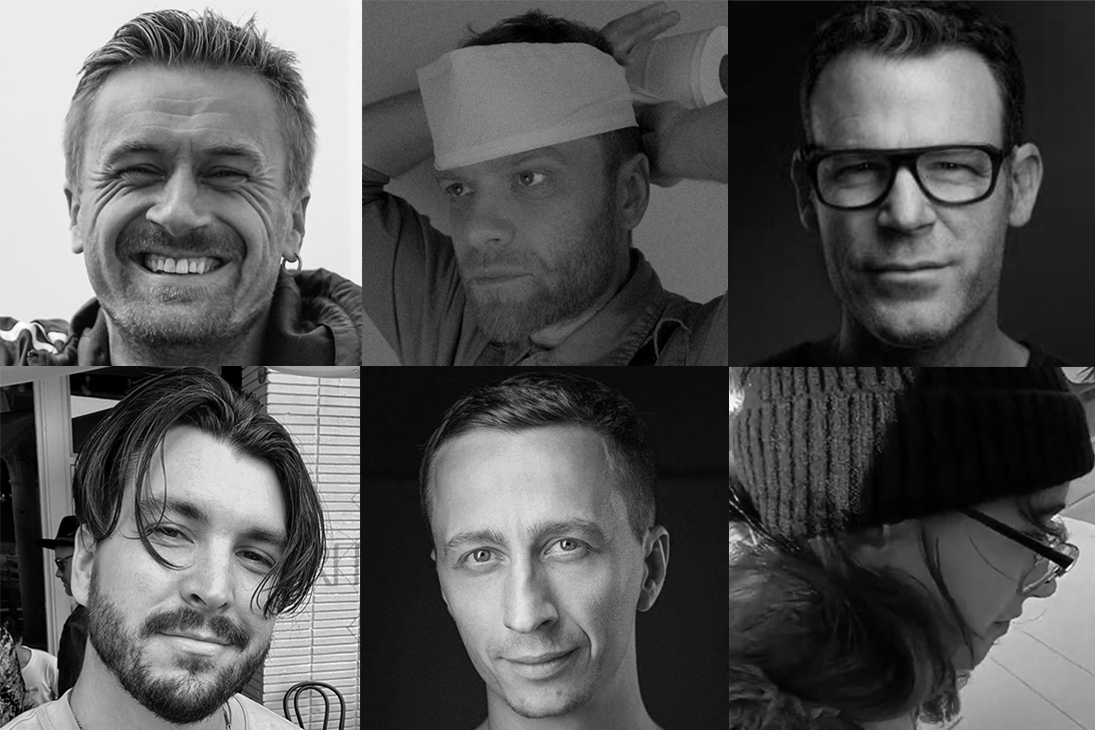 "It's a Real Milestone in My Career": Six Artists Explain Their NFT Journeys
In 2021, non-fungible tokens (NFTs) emerged as a powerful medium of exchange, enabling visual artists to earn money through their art. Remarkably, NFTs topped ArtReview's Power 100, the annual list of the most influential figures in the contemporary art world — the first time a non-human entity took first place in the rankings. The Vivid Minds talked to six artists about their NFT ventures.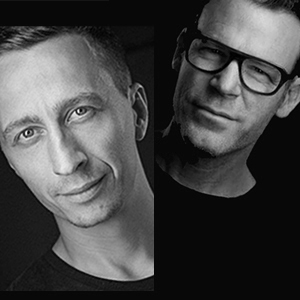 Peter Hurley and Vadim Davydov
Headshot photographer and Headshot Crew member, co-founders of
Shabangrs
Our first NFT collection, launched in October 2021, included 10,000 Shabangrs, which are NFT characters with cameras for heads, each one designed by Ukrainian artist Serhii Huranchyk. Serhii used the forms of well-known brands (like Canon and Polaroid) but removed the logos for legal purposes.
Selling all the NFTs was supposed to earn us enough money to create a game and an animated film about our characters. We also wanted to build a metaverse called Shabangrville, a gamified online community for photographers, videographers, and other creatives. It would contain photo studios, workshops, galleries with NFT-inspired art, lighting companies, and merchants selling photography and videos. An owner of Shabangrs would have access to the community, could wander virtual streets and sites, make purchases and have physical merchandise shipped to his or her home.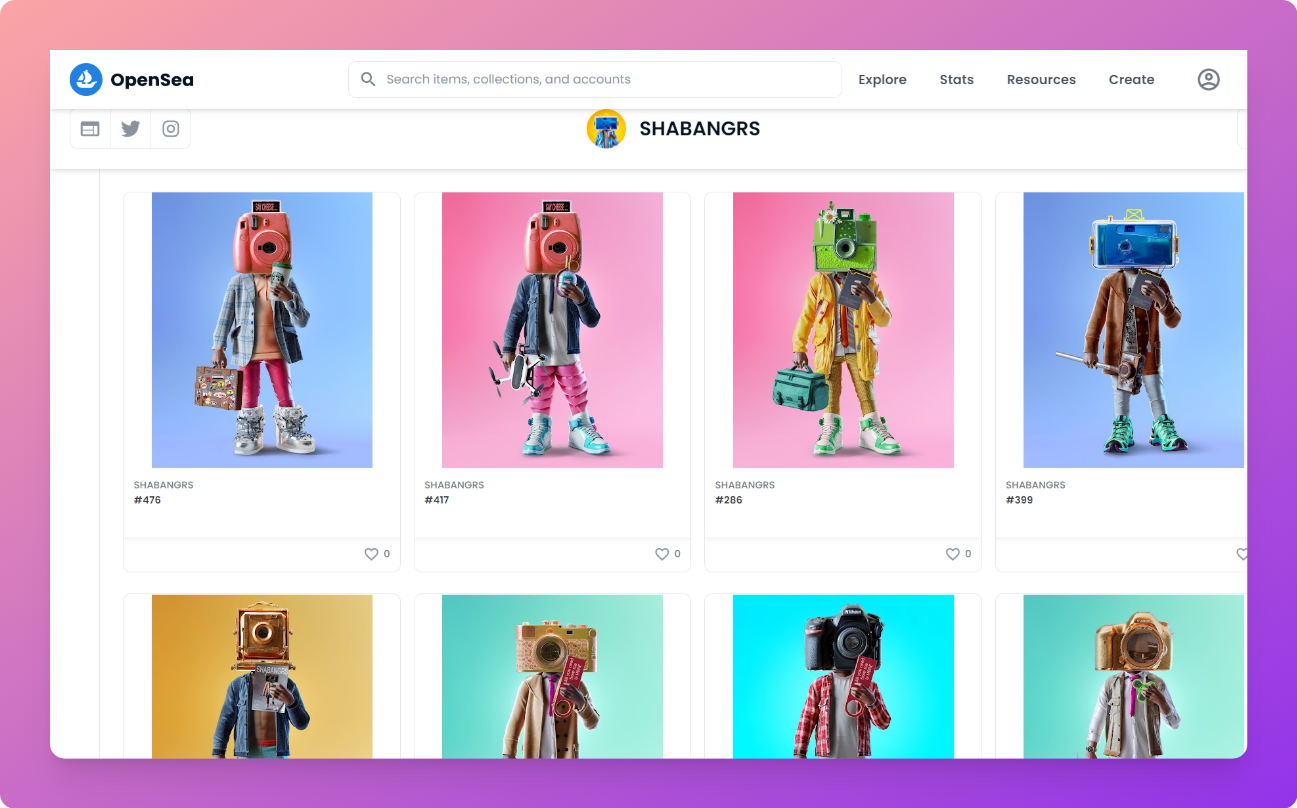 But promoting those NFTs to our target audience – photographers – was challenging. The technology was still very new, and only a few people were able to purchase cryptocurrency or obtain crypto wallets. As a result, sales were low, and after a couple of weeks, we eliminated 7,500 NFTs from our initial drop and were left with only 2,500 pieces.
So far, we've sold 1,300 NFTs for almost half a million dollars. We've spent $5,000 on charitable causes, including the "Picture My Life" program sponsored by the United Nations Association of Tampa Bay, which helps refugees hone their skills as professional photographers. We invested the rest of the money into our projects.
Changing the amount of NFTs forced us to rewrite our roadmap and give up on the movie and game. But we had enough money in our accounts and networks to develop Shabangrville.
We have a team of twenty people, including IT specialists and designers. We started working on MVP three weeks ago and hope to finish in two months. Apart from our NFT earnings, we have already invested tens of thousands of dollars of our savings. We are also finalizing partnerships with several American and European brands which have offered to place their products in Shabangrville and underwrite our development plans.
We believe that NFT is the most significant thing that has hit the photography industry since the transition from film to digital.
It's a new way for photographers to gain visibility and sell their art. Many of them are still struggling financially since you need a strong reputation in the art world to stage a lucrative exhibition. Fortunately, they can now upload their works, both new and old, and sell them on NFT-platforms like Foundation or OpenSea.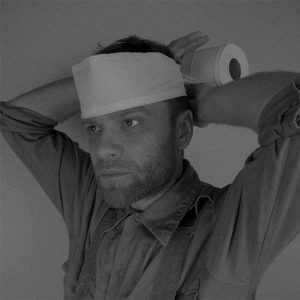 Igor Tsvetkov
Artist, co-founder of Berlin-based video production studio
rrO
Depressing art
I've been experimenting in various media since my 20s. I created my first animated movie in the 2000s with some friends using Flash software. I also created animated GIFs in my free time, usually when I felt depressed.
I used to draw on transparent paper and then merge the pieces in Photoshop, developing a series of 22 works which I called "Chronicles of Madness."
I started it in 2017 and drew for a year until I realized the drawings were affecting me too much. After that, I dropped animation for a year.
I returned to it when my old friend, the prominent Russian theater director Maxim Didenko, asked me to help him with a project for Deutsche Theater. He wanted me to create a series of animated GIFs for his production based on Yevgeny Zamyatin's dystopian novel We. We started working together at the end of 2019. The premiere was planned for 2021 but was postponed until March 26th, 2022 due to the pandemic.
Money out of nothing
By March 2020, almost all my commercial projects were either frozen or delayed because of Covid-19. In Berlin, the little I saved would have lasted me only two or three months, tops. Panic-stricken, I searched for ways to earn some money.
First, I opened a Patreon account — a membership platform that enables artists to get paid for their work. But it didn't help me much. No matter how hard I tried, I couldn't raise more than $20 per month.
Then a friend of mine gave me an idea. In March 2021, he sent me a link to a platform where people sold digital art and collectibles in exchange for cryptocurrency. I was intrigued and spent almost three days researching the NFT market and registering on platforms.
I made my first NFT drop on the most popular platform — OpenSea. For that release, I chose twenty-two pieces from the "Chronicles of Madness" series.
I also put those GIFs on Instagram, where I received my first-ever purchase request. Someone wanted to buy all twenty-two pieces. I was so excited, I stayed up the whole night with the buyer trying to figure out how to make the purchase happen. We were both new to the NFT market. The buyer managed to acquire all but one of the pieces. Someone else snatched the last one. All twenty-two GIFs cost 1.5 ETH in total or $2,500. That seemed like an enormous amount of money — and all from nothing.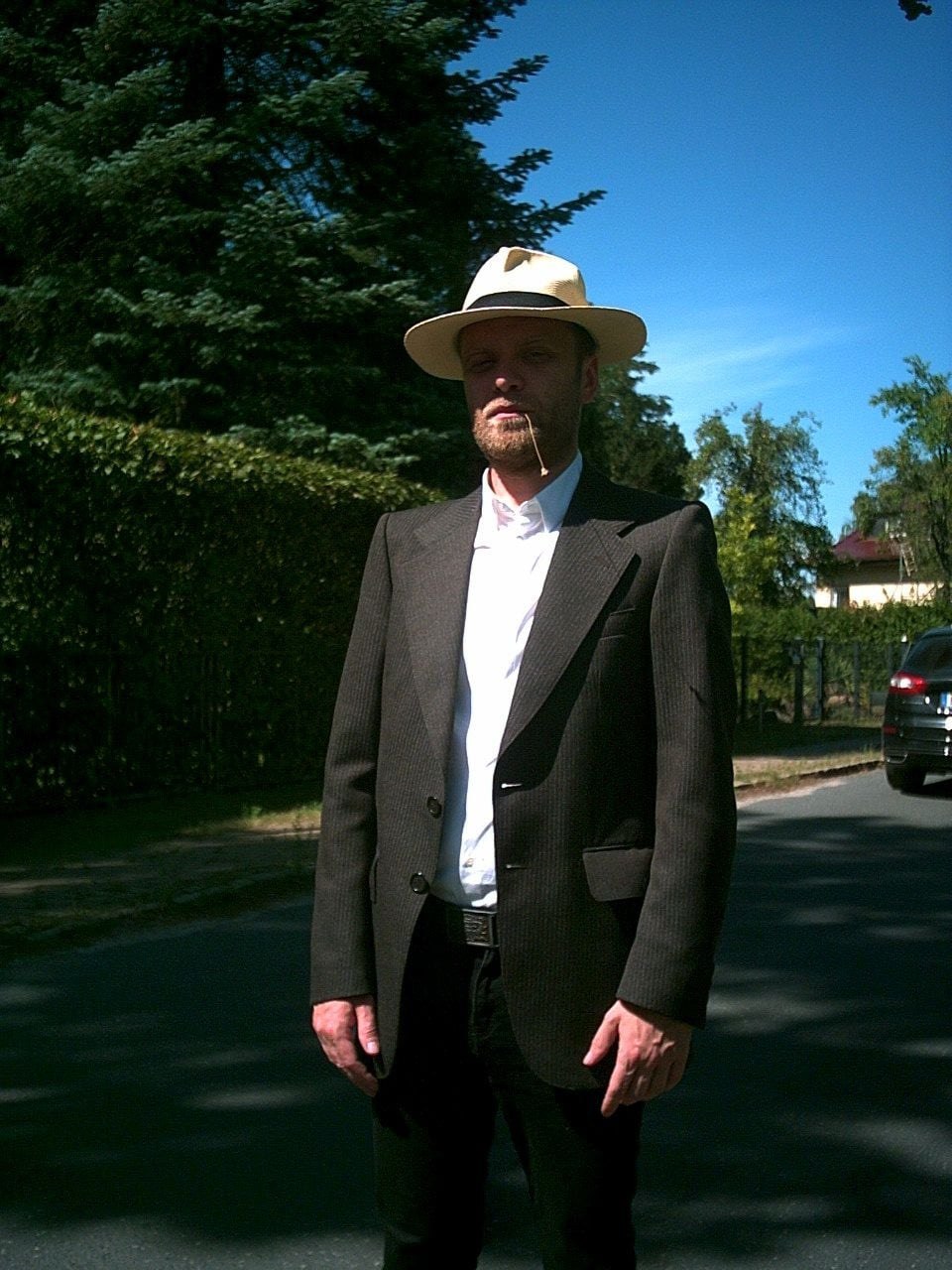 Salvation and recognition
Since March 2020, I have lived on my NFT sales. In July 2021, I sold three pieces of NFT works for 2 ETH, or about $8,000. After that, in August, I sold several drafts for $700. Thanks to this income, I made it through the lockdowns. Without NFTs, I couldn't imagine selling a single one of my animations.
But it's more than money. I've gained recognition from the public and from internationally renowned artists. One of my works was even purchased by the French filmmaker and electronic musician Quentin Dupieux, widely known by his stage name, Mr. Oizo.
He bought my "Suicidal CryptoPunk №1" for 0.65 ETH or $2,195. As a young boy, I was a huge fan of his.
So, to sell him my art was a real milestone in my career. My works also liked German music video and advertising director Zoran Bihac, who produced several videos for Rammstein. He followed my art and we even talked about doing something together in the future.
Thanks to NFT, I was able to meet Dave Strick, the technical director and 3D designer at Pixar. Dave followed me on Twitter and Instagram, and we both admired each other's work. Finally, in September 2021, I reached out to him offering to collaborate. After a month of telephone and Zoom calls, we produced our first joint piece called "Cubist Torso." We sold it for 0.80 ETH or $2,704 in October 2021. In December, we minted (turned a digital file into a crypto collectible on blockchain) our second work, titled "Circle Torso." We hope to finish our third and last piece of the series by winter 2022.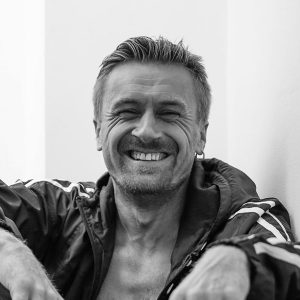 Pavel Muntyan
Founder of a Cyprus-based animation studio Toonbox
Photo: Vadim Yermakov
Funding source
I've been doing projects in crypto since 2017. With several partners, I built Freeland, a virtual community with its own politics, passports and currency based on blockchain technology. Anyone can buy a passport from Freeland for $500 and use it for actual travel. In fact, I booked a hotel and rented a car with it. In some cases, our passports even helped political refugees to cross borders. In the spring of 2021, Freeland merged with community-driven blockchain, Free Ton, created by Nikolay and Pavel Durov.
One of my earliest art projects is the animated web series, Mr. Freeman. My animation studio Toonbox issued the first episode in 2009. When the NFT boom happened in the spring of 2021, our team was among the first to enter the market.
We earned $41K selling NFTs with Mr. Freeman's image. Then I realized NFT could become a funding source for our upcoming animated series, Take My Muffin.
Inappropriate topics
We thought of Take My Muffin as an adult satire, somewhat like The Simpsons, South Park, or a more modern version of Rick and Morty. The plot revolves around a unicorn with the power to come up with genius startup ideas. After getting hit by a car and suffering amnesia, he meets an eccentric but sleazy entrepreneur who promises to restore his memory if the unicorn agrees to work for him.
We started the project in 2018 and spent three years writing the character arcs and the main storyline. It cost us $50,000. Now we're producing the first season's episodes. We've already published the teaser.
In December 2020, we sold the license for our series' distribution to the Russian online-cinema platform Premier and TV Channel 2×2, but we don't receive funding from them. Once you sign a distribution contract, your hands are tied and the producers tell you what topics are appropriate.
Money in the air
To maintain autonomy, we decided to support the production and post-production of the series in another way: we dropped over 4,000 NFTs with Take My Muffin characters. After the purchase, the buyer gets a TMM-token (the quantity depends on the NFT price). Using these TMM-tokens, buyers can check out the project website, gain access to exclusive materials about the show, and vote on certain administrative decisions — but they can't influence the creative content. People could also buy TMM-tokens themselves, but there are only 275,000 of them.
Fortunately, we've managed to make more than $3 million. That's enough to produce two seasons out of three. Our investors — the crypto-exchange system 1inch Network, Tornado Cash (a decentralized protocol for private transactions on Ethereum), and the decentralized finance platform Falcon Project—provided us with 30% funding. We received 70% by selling NFTs. TMM-tokens don't give us much, for now. But we believe this will change once the series is aired.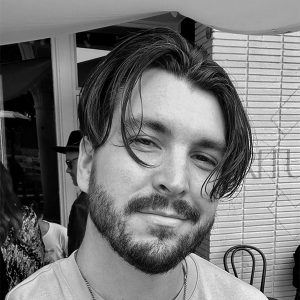 Drew Coffman
NFT artist*
Before I moved into Web 3.0, I was working as a Community Lead for a company called Creative Market, which is a marketplace for digital assets like Procreate brushes and typefaces. I was not an artist earning a living via art — I dabbled as a hobbyist photographer but always felt deflated at the prospect of posting them to Instagram.
In February 2021 I started watching artist friends of mine exploring the NFT space, and I was fascinated.
Those artists had for the most part had to rely on commercial work to sustain themselves, were all of a sudden listing art that was wholly original on platforms like Zora and Foundation — and finding patrons. I decided to list a series of my photos as NFTs — 6 photos of espresso cups, 3 drank and 3 undrank. I listed them at 0.1 eth each. A day later, I checked my wallet and realized they had all sold. That inspired me to make more NFTs, and experiment as an 'artist' in a way that social media platforms never allowed. Most recently, I partnered with a friend of mine to make Frens, a limited series of 100 characters — which sold out within minutes. I'm forever grateful for the way that NFTs has funded a new wave of creative projects.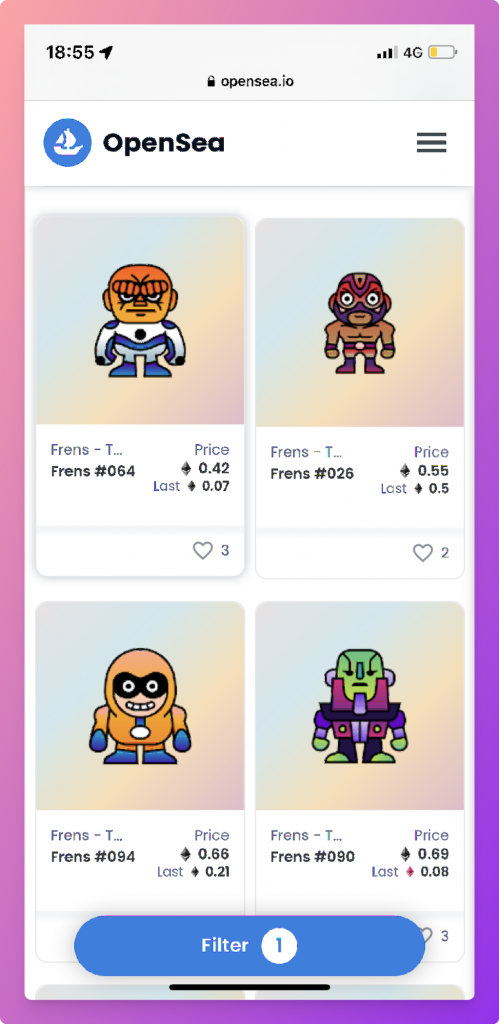 I was initially inspired by jstn and jon gold, artists who experimented with NFTs early in 2021 in incredible ways. jstn created 3D art that reminded me of the 90s technology I grew up with and jon created psychedelic patterns that I found myself staring into again and again.
Since then, I've found dozens of amazing artists exploring NFTs that continue to inspire me — Kate the Cursed comes to mind, who manipulates analog technology in incredible ways.
Seeing someone else make CRT-based art was all the affirmation I needed to go out and make my own. I collaborated with my musician friend and worked for 48 hours to create an NFT I called '◇ ? ◇ // modular patch', a vaguely ominous looping video of kaleidoscopic visuals set to a synth score, all playing out within a CRT television screen. Just like my espresso photos were the first time I had ever sold art for profit, this was the first time I had ever seen people fight over something I made. It felt overwhelming to know that my work resonated with others.
The NFT sold for .8 ETH, a number that would have felt impossible hours before. Instead of cashing out, I used my newfound ETH within the web3 space. I bought an NFT from an avatar project that I loved. I bought another from an artist that seemed up and coming. That instantly proved to be the case, as I sold the same piece a single day later for four times as much as I paid for it.
The web3 community is a generous, optimistic, and welcoming environment. I'm grateful to have made amazing, lifelong friends, and I am thankful for everyone that's ever bid or purchased my work.
A big part of this was connecting with FWB (Friends with Benefits), a token-gated discord that has a thriving community of people interested in the future of Web3 and NFTs, which I now consider my primary online space. The price of entry is steep, but I recognized that it would be valuable to feel like I was a part of the community. FWB has been a true home, and I consider it by far the best decision I've made in my Web3 journey.
I set up my ENS domain and changed my Twitter name to drewcoffman.eth. I followed web3 people on Twitter and joined web3 conversations on Clubhouse. Through a combination of both, I became connected to a group called Tech0ptimist who had just minted an NFT on Foundation. As the auction countdown ended, they created a Clubhouse room to cheer the sale and affirm the entire NFT ecosystem. Through the conversation I learned about a mysterious art collector and anonymous Twitter egg named Aito who was building a serious collection of NFTs. We celebrated Aito on Twitter and Clubhouse. As we joked about him being a 'patron saint' I created an NFT using a photo of a church statue I had taken and swapped out the face, replacing it with an egg. I minted it, posted it to Twitter, and in minutes watched as the NFT disappeared from my wallet — bought by Aito himself.
I believe in it not as a way to make a small profit, but to fundamentally change the way that artists are able to interact with the world.
Art should be made for art's sake, and too many artists I know — designers, musicians, filmmakers — are stuck in business models where the majority of the profits are extracted by middle-man and business executives. I imagine a world where funding models are simpler, and the path to making art is much cleaner than it is now. I want to play a role in bringing that version of the future into our reality.
*Some parts of this story have been copied from Drew Coffman's blog on mirror.xyz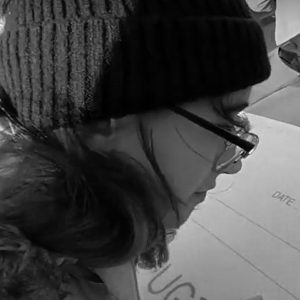 Abigail
14-year old creator of the NFT project 'Belugies'
Love for Belugas
My brother, Adam, works as a trader on the cryptomarket. He was the first one who told me about NFTs. At first, I was suspicious of the concept as I didn't see any difference between GIFs and NFTs. But in September 2021, he finally talked me into creating a joint project.
I chose to draw a beluga whale because it's one of my favorite animals. I saw one for the first time in an aquarium in the US state of Georgia.
Using my iPhone 8, I drew a beluga and then 167 related accessories, including glasses, a fur coat, and a hat. Then we divided drawings into layers and combined them in different ways to get 7,980 copies. Only twenty of them showed unique belugas—they included details that other images lacked.
To sell the NFT, we chose Alpha Art, an NFT marketplace based on the cryptocurrency Solana, which has lower transaction fees than Ethereum. On October 16th, we put a series of images up for sale for 0.8 SOL ($160) each. Within ten hours, we sold all the images and earned more than $1 million.
Social-oriented art
We donated $200,000 of our earnings to charity: $100,000 went to the Houston-based Sunshine Kids Foundation for children with cancer, and another $100,000 we split between two organizations that assist beluga whales – the California-based Ocean Defenders Alliance and Beluga Whale Alliance in Alaska.
Last November, Adam and I traveled to Alaska to personally hand the donation over to the organization. We also had a chance to see belugas in real life. It was a fascinating trip. The space was so beautiful, and everyone there was friendly and kind. And I am super glad that the money went to them because they loved what they were doing.
Right now, we're trying to create a social presence for "Belugies" and turn it into a real business. We're also trying to put these NFTs to good use. For instance, we donate $5 of every sale on the secondary market to social initiatives.
By Varvara Selizarova, business journalist. Varvara's articles have been published in Inc, Forbes in Russia. She studied video-production and content marketing at Hamburg University of Applied Science. She now studies Documentary filmmaking at Moscow Film School and intends to make it as a filmmaker soon.