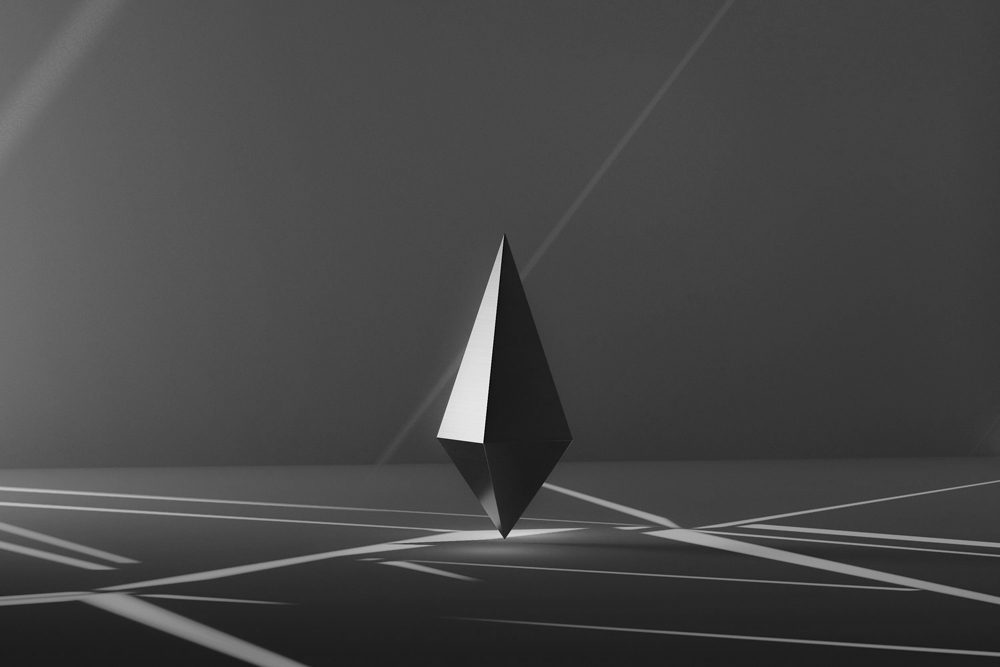 5 Examples of a Strong Crypto Community
In a virtual world where DAOs and coins prevail, creating a community has become an essential part of marketing for crypto companies.
Launching a community requires some skills and time, but nurturing and growing it over the long term is even harder. Just as traditional marketing is based around mission and brand values, crypto communities need strong social ties, an overarching purpose and a reason to connect. To survive and thrive, digital communities need to understand how to build and maintain a strong following.
Here are five examples of crypto communities that are getting it right:
Bright Moments Gallery: The Arts Organization Empowering Creators and Collectors Alike
Bright Moments Gallery specializes in live NFT (non-fungible token) minting (e.g. creating) experiences. NFTs are digital assets located on the blockchain that increase in value based on demand, and most take the form of unique artistic images. The market is volatile, since people often consider those tokens as financial assets and use them like cryptocurrency on the market in order to get fast gains.
Bright Moments aims to bring NFT artists and buyers into a single community that benefits both parties. The company has so far pledged to issue only 1,000 NFTs, called Cryptocitizens, in each city on the plan (so far, LA, New York and Berlin have made the list). To become a holder of Cryptocitizen, one must physically be in the city and come to their gallery to create it. The limited edition creates exclusivity and hype that's great for the community.
The brand has an Instagram page, but it's branching out into Discord, another instant messaging and digital distribution platform, to create more meaningful connections between its customers.
The Discord chat server adds a layer of accessibility and "realness" to brand interactions, and facilitates creation of stronger community ties. There are currently just over 6K members.
Word-of-mouth is the most valuable type of marketing in this industry, so the ability to have real-time conversations via Discord and during face-to-face events sets Bright Moments Gallery apart. Bright Moments Gallery holds weekly meetups in each city for its community members and DAO-related events.
Friends With Benefits: Bring Your Crypto and Vibes to This Metaverse Party
Friends With Benefits (FWB) has earned the reputation of the "cool-kids club". However, FWB has a much stronger purpose than just being a social clout: They're committed to building a diverse, open-minded Web3 community that works together to shape our collective virtual future into something better and brighter.
The founder, Trevor McFedries is known for his involvement in other projects like Lil Miquela and LA-based Brud, and this one, in particular, has built an impressive community of just under 13,000 members.
FWB hopes it will eventually help answer questions about how we accumulate value in social networks and how Web3 tech can better social media platforms. Aspiring artists like Drew Coffman even cite FWB as the catalyst of their success.
In an interview, he notes that the community feels "like a true home" and is the reason he was able to launch his NFT career.
As with Bright Moments Gallery, most communication here is going through Discord. To enter the community and the Discord channel, one should hold 75 FWB tokens, which is an investment of roughly $2,600. A single token, which costs just over $35 at the time of writing, grants newsletter access. Five give access to community-driven events and exclusive news about developing hubs in major cities.
FWB launched a number of successful projects, like Drink My Blood with Pussy Riot and real-life events in hubs like LA and Miami. The exclusivity and FOMO (fear of missing out) attached to this project are crucial to its success.
Bored Apes NFTs: How the Yacht Club Became So Cool
What do you know about the Bored Ape Yacht Club? Unless you're a member, you probably only know that it's worth huge amounts of money. The average price for a BAYC NFT in the last 7 days is $408K.
When NFTs hit mainstream last year, one of the projects that took off was the Bored Ape Yacht Club, a wildly popular series of bored-looking ape avatars that can be purchased in thousands of iterations. Purchase of an ape NFT doubles as club membership and celebrities like Serena Williams, Jimmy Fallon, Justin Bieber and Eminem are just a few of the high-profile members of the BAYC. Two of the founders describe themselves as "literary bros" and told The New Yorker they initially bonded when arguing about the work of David Foster Wallace.
The BAYC's success led to the launch of ApeCoin, a cryptocurrency valued at a $3.7 billion market cap in mid-March.
One of the unique aspects of the BAYC is the virtual community of rich apes living in a swamp where members can interact in the metaverse. The Club also has a Discord server where members can rub virtual shoulders with celebrities and hang out with other members. BAYC holders also get first dibs on new opportunities, and additional NFTs are sometimes airdropped into wallets for free.
MirrorDAO: A New Way For Writers to Monetize Their Works
Mirror has taken freelance writing and elevated it to a whole new level. The organization, founded by former a16z partner Denis Nazarov, is based around helping creators turn their writing into NFTs and make a profit.
It has gone through its share of changes as it has matured. First, writers could only get access by completing a weekly WRITE race in the top-10. Existing members picked winners, and top writers were given a single WRITE token. These tokens could then be exchanged for a blog hosted by Mirror.
The DAO has since opened its platform to anyone, but the changes have not devalued the community Mirror has created.
Writers can now come together and leverage Web 3.0 to find better, more inventive ways to monetize their content, such as turning publications into NFTs or leveraging Web3 to crowdfund a writing project. Better still, writers and creators have a solid community to back their ideas and help launch their content to bigger audiences.
TIMEPieces: TIME Magazine is Diving Into the Deep End of Web3 Community Building
Industry titans like TIME Magazine have also jumped into the crypto community scene. TIMEPieces is the magazine's attempt at creating a metaverse community of artists, collectors and fans that will ultimately grow into a meaningful, helpful collective as our society turns more and more into the digital space.
TIME launched its inaugural Genesis Collection in September 2021, and members were able to enjoy a range of works created by over 40 global makers.
In addition, the magazine partnered with LitDAO to launch its first-ever entire issue as an NFT on March 23, 2022. The TIMEpieces community is extremely active on Twitter and Discord. TIME is already well-known for leveraging its real-world media clout to foster community and a sense of loyalty to fellow humans in the metaverse. There are almost 20K members in the TimePieces Community Discord channel.
Are Web3 Communities the Future of Socializing?
These five crypto communities are examples of how Web 3.0 can be used as a tool for creating robust, lasting global organizations and social circles. The communication between users, creators and brands has ramped up to a new level. It's no question of whether the metaverse, DAOs and NFTs will still exist in the future, but what new tools they will bring to the table.
Prepared for Vivid Minds by